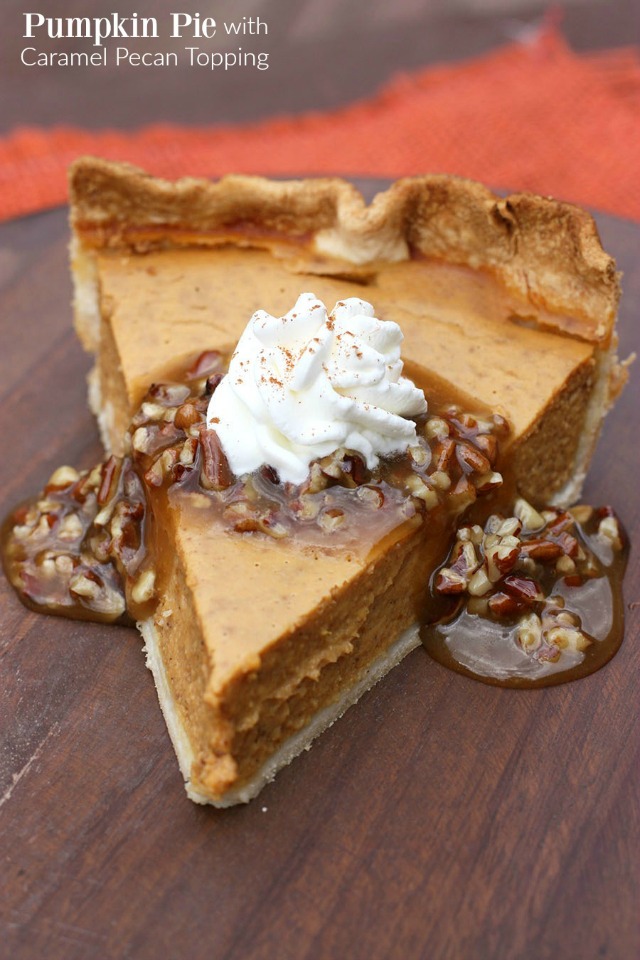 Hey guys, it's Lauren from Tastes Better From Scratch and I'm here to share another fantastic pumpkin recipe with you guys! (You may remember my favorite Pumpkin Chocolate Chip Bread I shared here a few weeks ago.)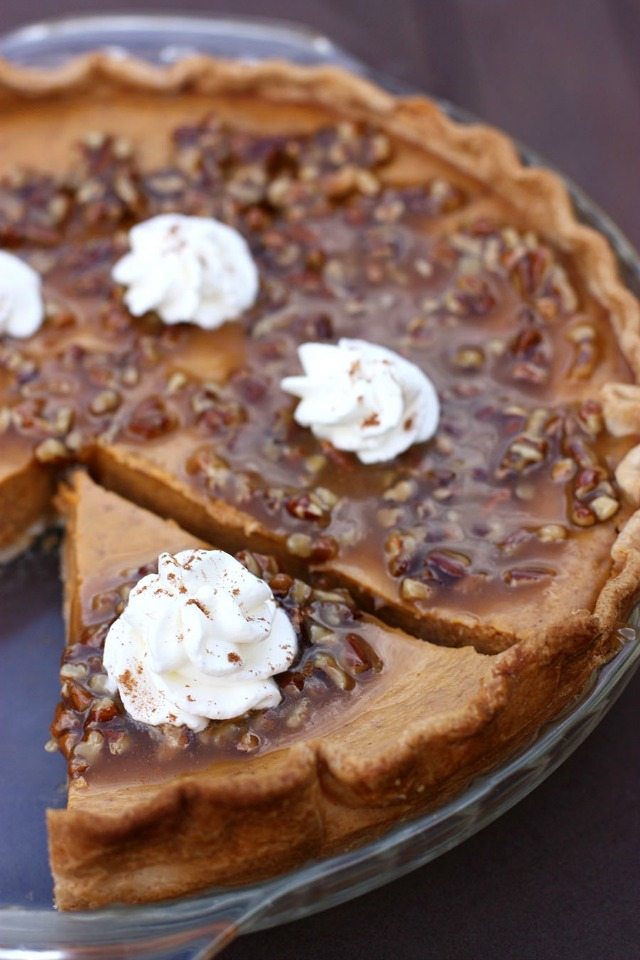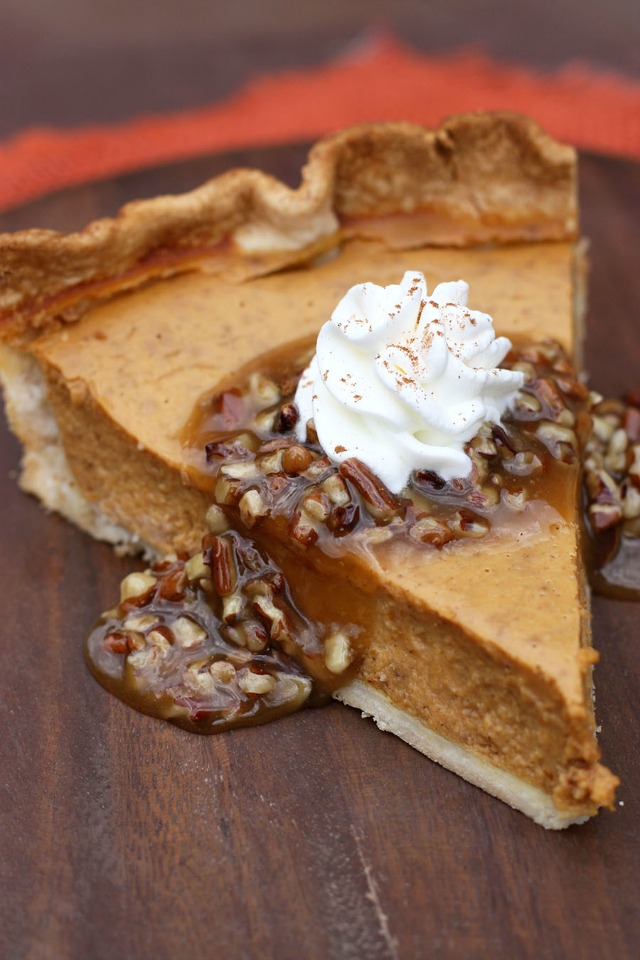 But the big questions is, have you switched gears from Halloween to Thanksgiving yet? It's time to embrace that the holiday season is here! I'll be sharing tons of yummy Thanksgiving preparation ideas and favorite side dishes, most of which you can make in advance, on my blog.
But today I'm excited to share one of my newest inventions! I took my good old favorite pumpkin pie recipe and added a delicious new twist. After one bite of this Pumpkin Pie with Caramel Pecan Topping I knew I could never go back! You make the topping in a saucepan and drizzle it on the pie, or on each individual slice before serving. Super easy and your guests will be "wowed"! Plus, how pretty is it with a dollop of whipped cream?
Pumpkin Pie with Caramel Pecan Topping
Ingredients
Libby's Pumpkin Pie:
1

unbaked 9-inch deep-dish pie shell

3/4

cup

granulated sugar

1

tsp 

ground cinnamon

1/2

tsp 

salt

1/2

tsp 

ground ginger

1/4

tsp 

ground cloves

2

large eggs

1

15 oz can pure pumpkin 

1

12 oz. can evaporated milk  
For the Caramel Pecan Topping:
1/2 

cup

packed light brown sugar

2

Tbsp 

heavy cream

1 

Tbsp 

light corn syrup

1 

Tbsp

butter

1/2 

cup

chopped pecans

1/2 

tsp

vanilla extract
Instructions
Preheat oven to 425 degrees F.

In a small bowl mix together the sugar, cinnamon, salt, ginger and cloves. In a large bowl beat the eggs and pumpkin together. Add the sugar mixture and mix well to combine. Gradually stir in the evaporated milk. Carefully pour mixture into unbaked pie shell. Bake at 425 degrees F for for 15 minutes. Reduce temperature to 350° F; bake for 40 to 50 minutes longer, or until the pie is set (it may jiggle just a tiny bit),  or until a knife inserted near center comes out clean. Cool completely on a wire cooling rack. Serve immediately with caramel pecan topping drizzled over each slice, or refrigerate for 1-2 days. 

For the Caramel Pecan Topping: Add brown sugar, cream, corn syrup, and butter to a small saucepan over medium high heat. Bring to a boil, then reduce heat and simmer, uncovered, for about 5 minutes, stirring frequently. Remove from heat and stir in chopped pecans and vanilla. The topping will thicken as it cools. Allow to cool for 5-10 minutes. Spoon topping over cooled pumpkin pie slices and top with whipped cream.
Follow Tastes Better From Scratch on Facebook | Pinterest | Instagram | Twitter
And try some of my other popular pie recipes: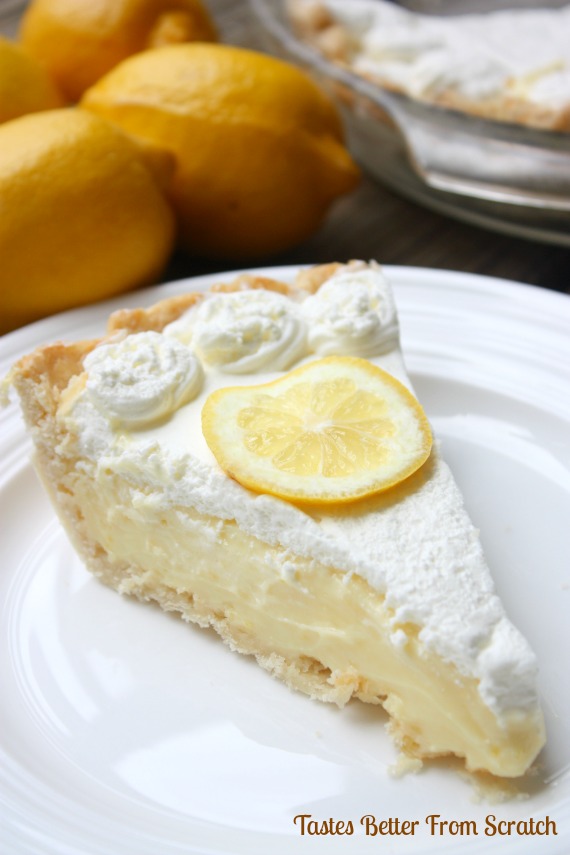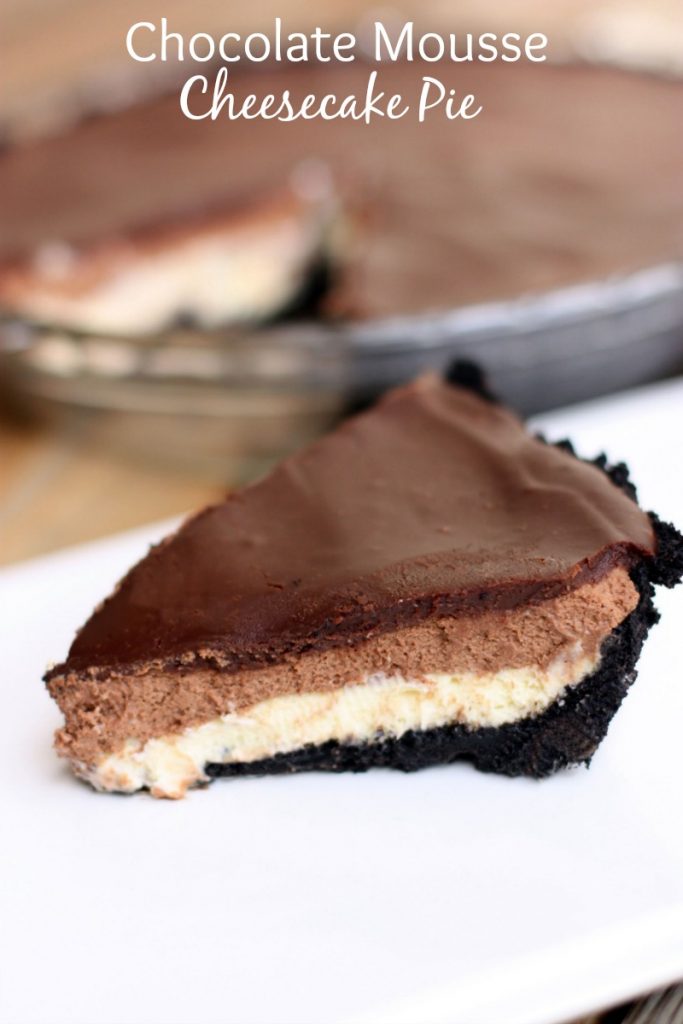 Chocolate Mousse Cheesecake Pie