Christmas Countdown
Are you ready?!
Us neither. 🙂
We, the Fancy Farmgirls are great at procrastinating.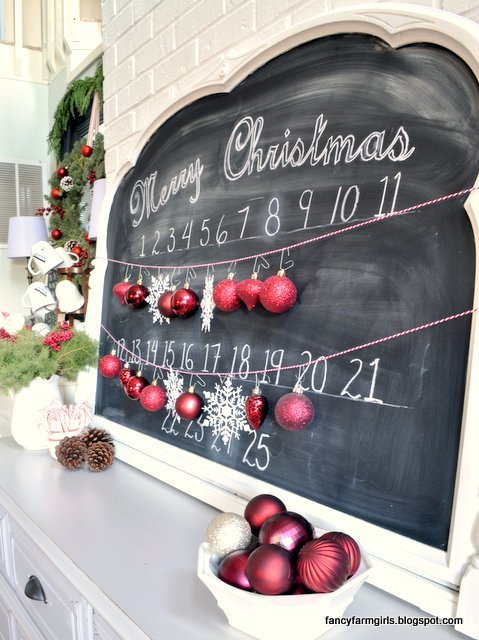 But ready or not, it's coming.
We thought we'd avoid what we really should be doing to be ready, and whip up a countdown to inspire us to get ready.:)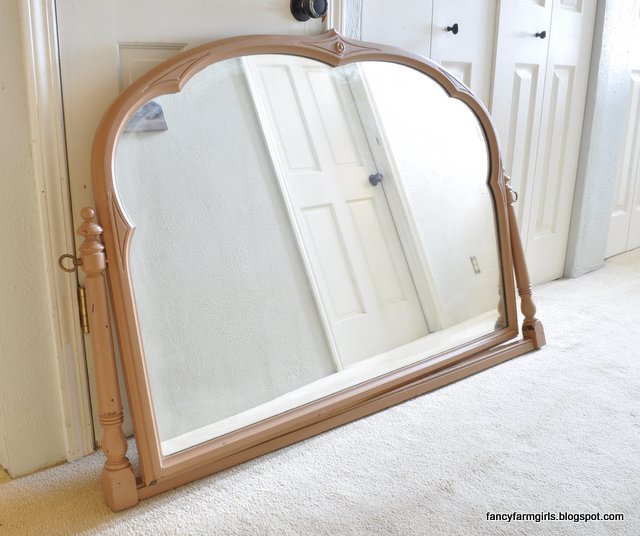 We've had this dresser mirror hanging around for quite awhile.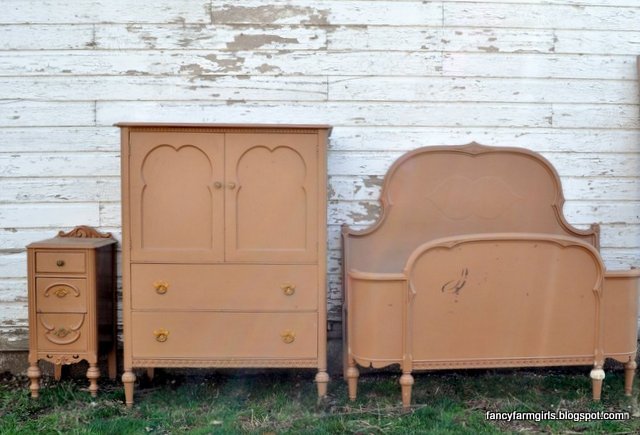 It came from a bedroom set that has served us well.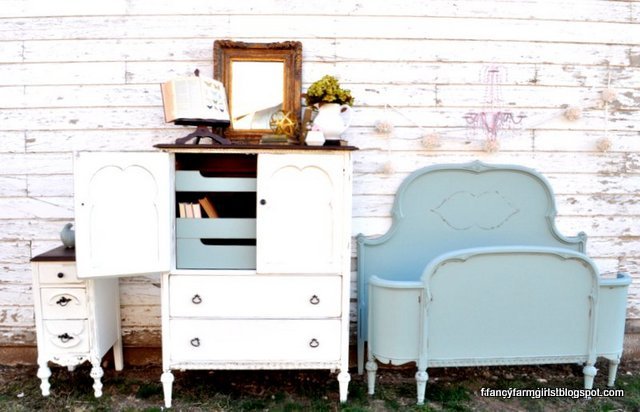 We made over some of the pieces and sold them at the Fancy Farmgirls Sale.
We kept the big dresser as the base for the first ever
Fancy Farmgirls " building" project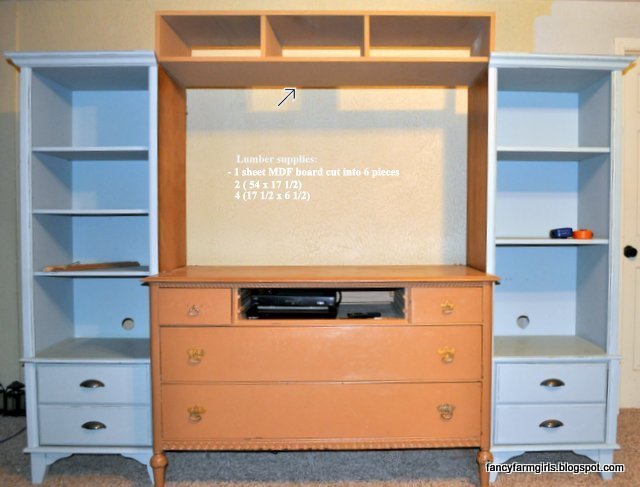 We combined the dresser with two matching bookcases
and built the top to unite the pieces together.
See that project HERE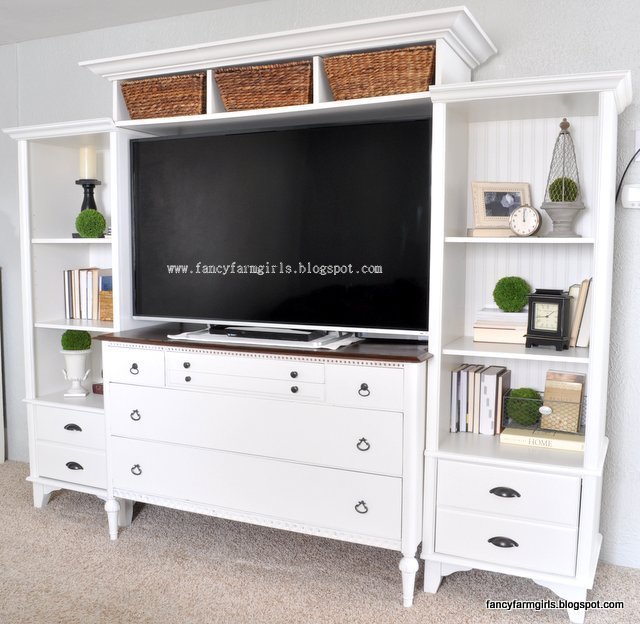 But back to that forgotten mirror….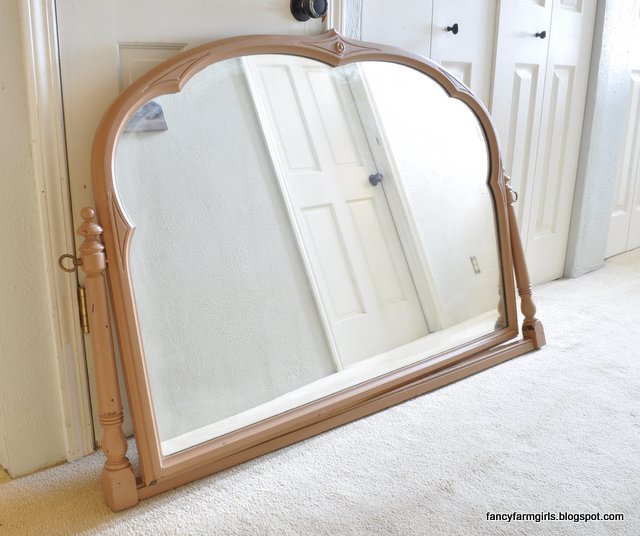 We spray painted the mirror with chalkboard paint and painted the frame white.
Spray painting in December?
Where there's a will there's a way. Perhaps we should have photographed that!
Picture spray paint in one hand and a blow dryer in the other.:)
To "season" the chalkboard, we used the side of the chalk to cover the entire surface.
Don't forget this step or you'll have a hard time erasing what you write.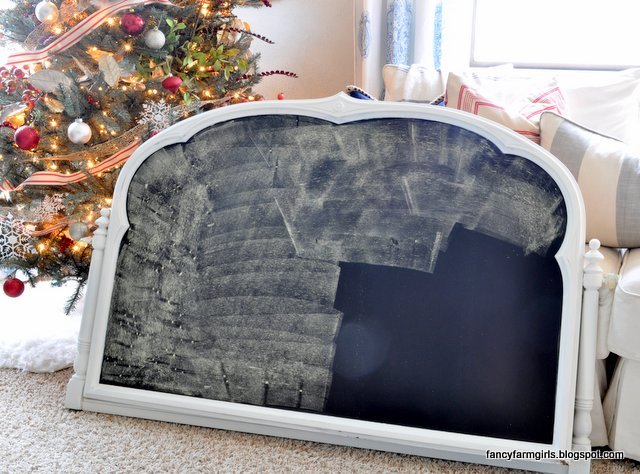 We lack in the pretty handwriting talent area so here's how you "fake" it.
Print out your lettering.
On the BACK side rub the side of your chalk to cover all the print.
Then use a pencil and trace over the letters.
When you remove the paper, the chalk will have rubbed off lightly to give you a traceable impression.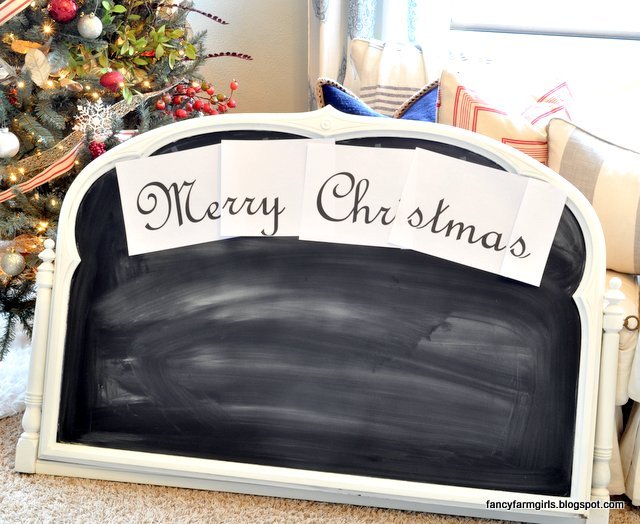 Trace it.
Number it.
And add ornaments each day, or take away an ornament each day to add to the tree.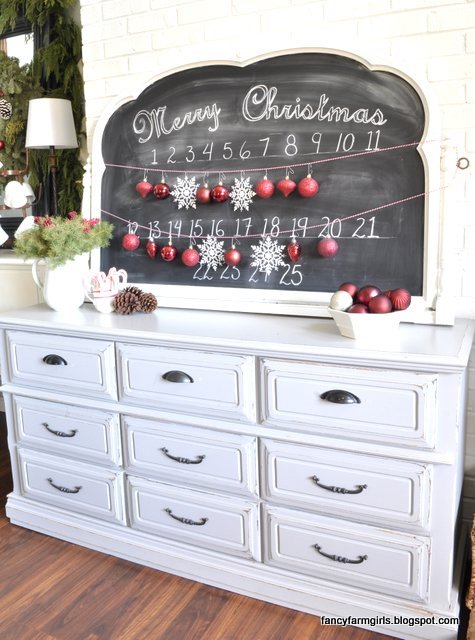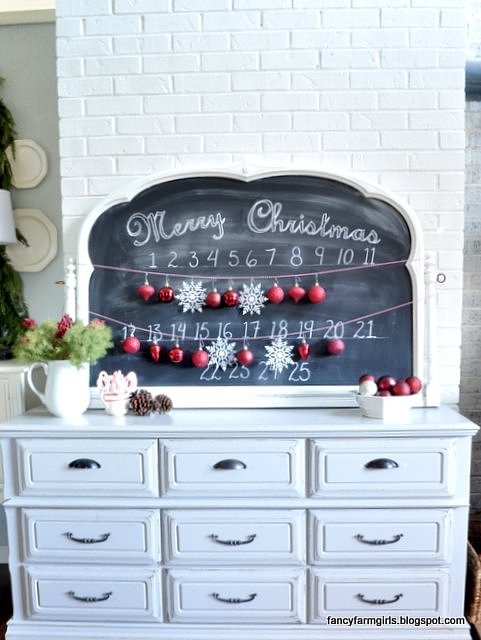 We love that this piece can be used year round as a chalkboard for kids doodles or pretty sayings.
This bedroom set has served us well!
Christmas at the farmhouse consists of a lot of fresh greenery and little pops of red and nature.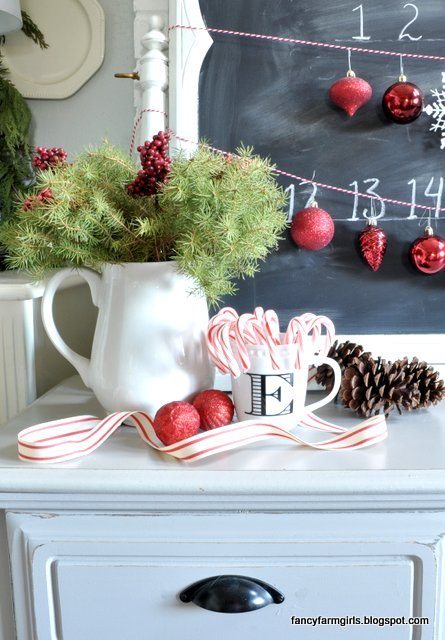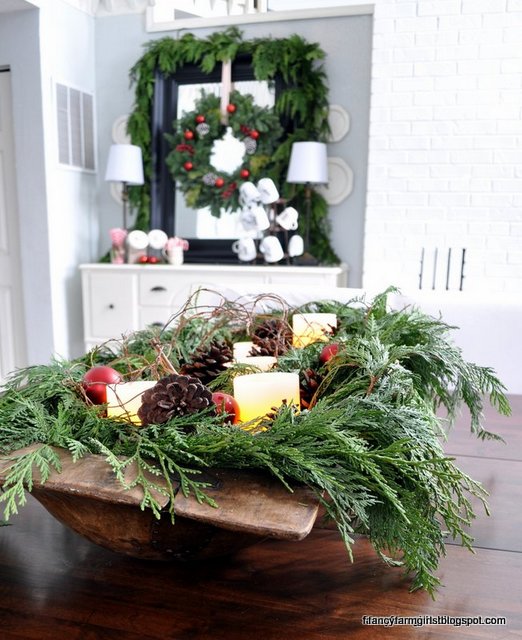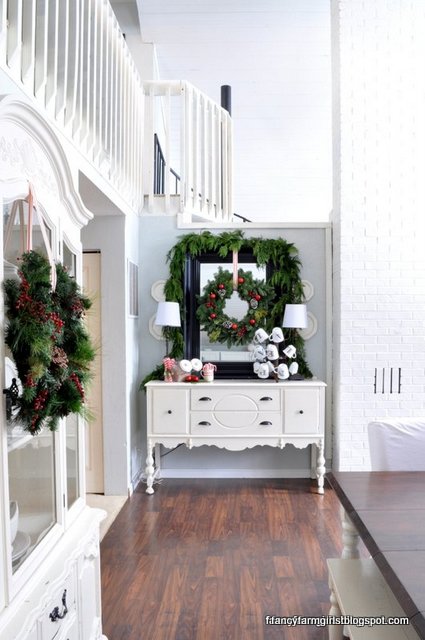 The hot chocolate stand made it's comeback due to popular demand.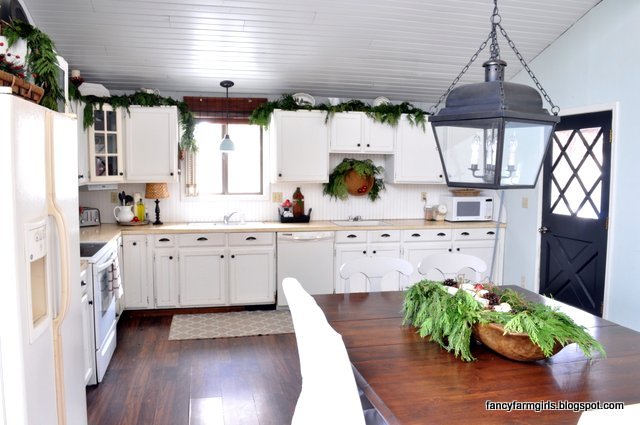 To see the full farmhouse tour, go HERE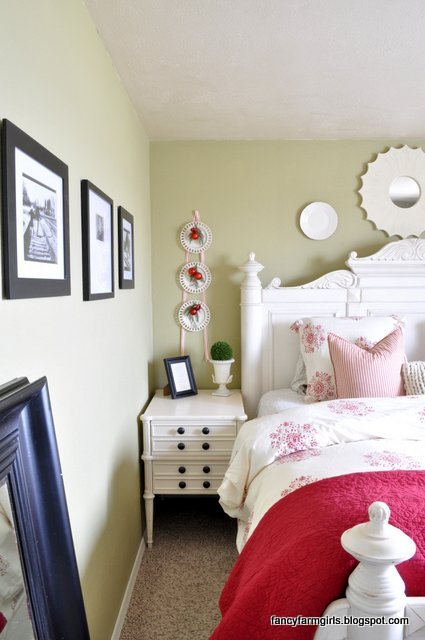 It just takes a few festive touches to add holiday cheer to each room of your home.
You can find the tour of the itty bitty Master bedroom Here
Enjoy these final Countdown days and
Merry Christmas!
Follow us on INSTAGRAM
or our BLOG