Hi there!
Got your attention?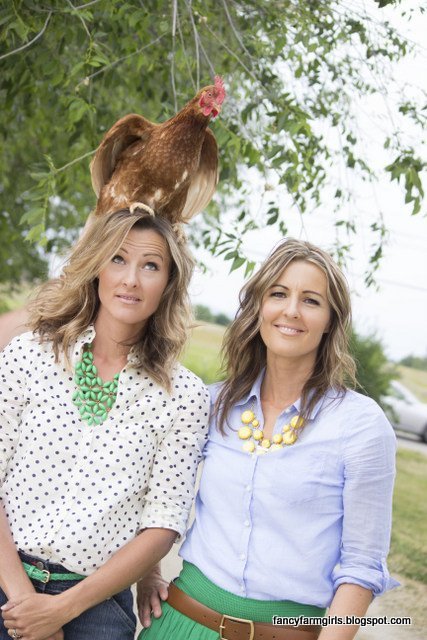 The Fancy Farmgirls here.
Farmgirl roots, with a bit of fancy and fun thrown in.
January is the month we get itchin to change things up.
January is also the month when those December payments are due.
Oof.
Bad combination.
This calls for making the change while spending very little change. 😉
So, once upon a time this farmgirl found these cute little antlers for eight bucks at the flea market!
That's fancy talk for garage sale.:)
Home they did come where they got bedazzled and painted.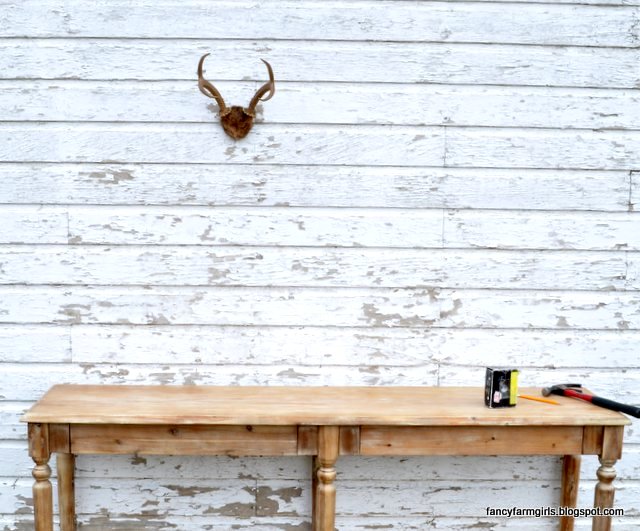 Another thing that we like to collect/hoard at the flea is frames.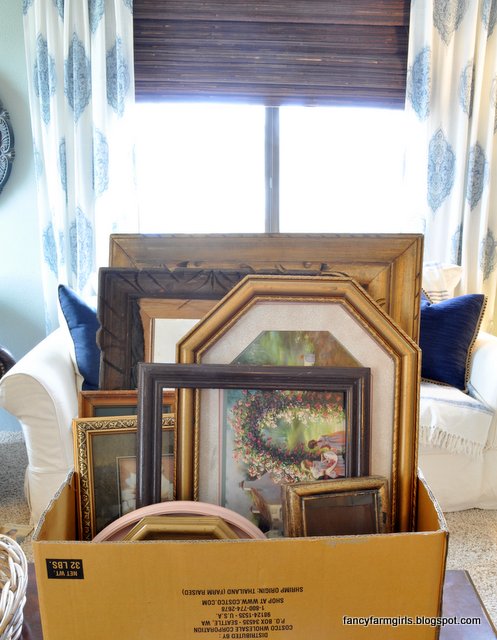 A box of random frames is a box of possibility!
So a thrifted, budget friendly gallery wall was born.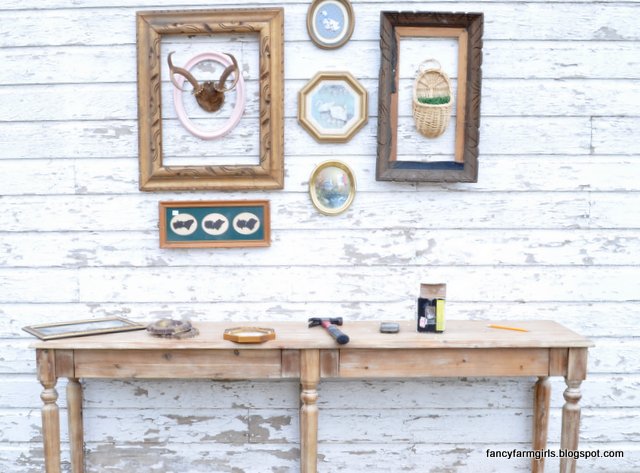 There's a lot of professional ways to measure these out and create templates for where you will place your nails.
or…..
There's our way.
Husband leaves to work and you bang 34 holes in the wall till you find just the right spot. 😉
We laid them out on the floor first to get an idea of where we wanted to place things and then started hanging.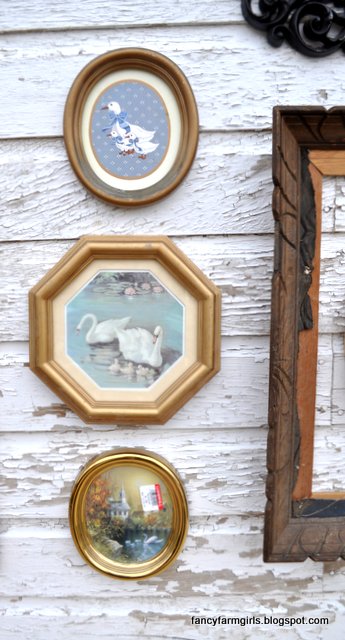 Long live the 80's geese!
Find a grouping of shapes that's pleasing to you. No worries on color coordinated frames.
Paint will fix that, as it does most things in our life. 😉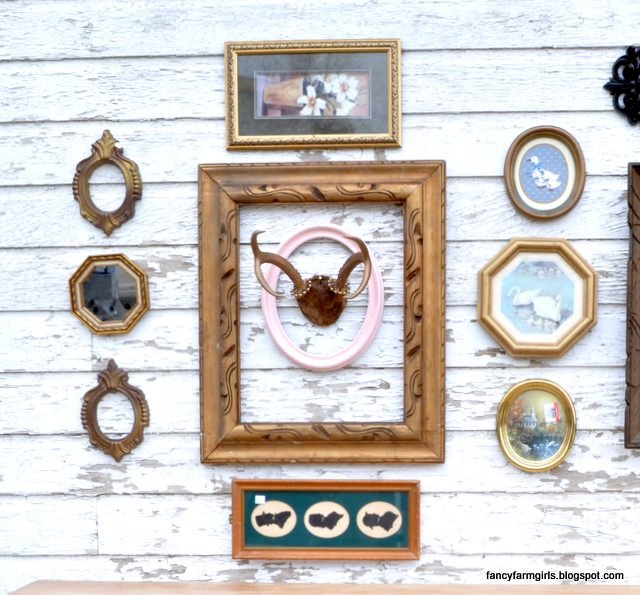 And of course, every set of antlers needs a little bling!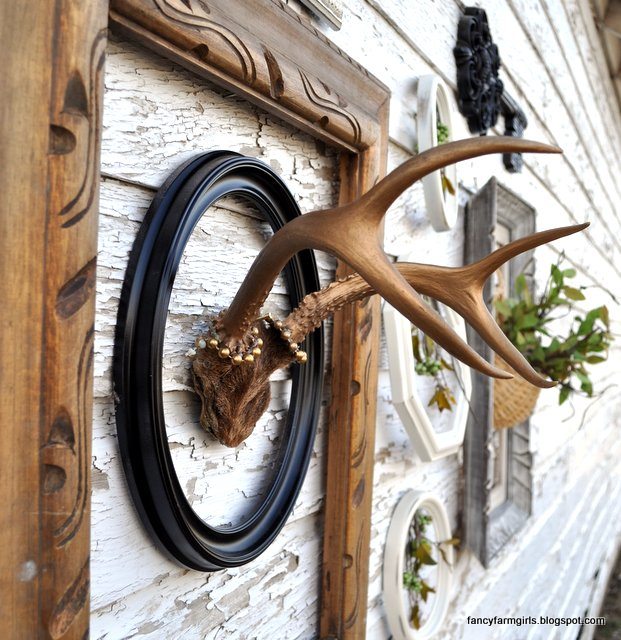 Picture frames don't have to hold pictures.
A few we turned into chalkboards that can be changed
and the rest we simply used to add dimension and frame out our antlers and some faux greenery.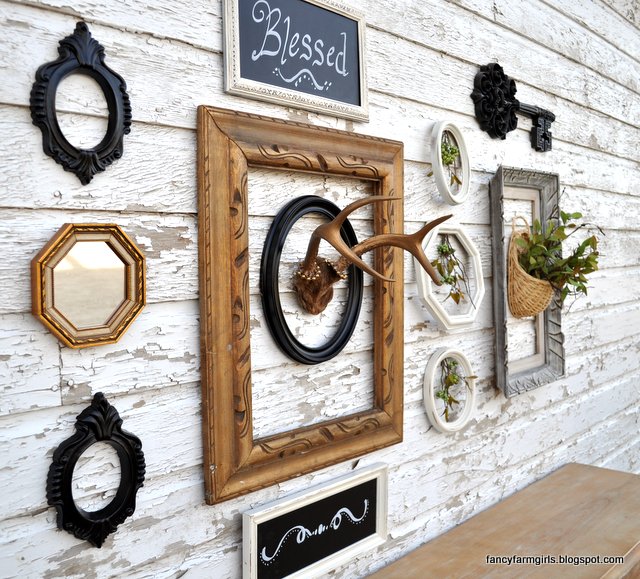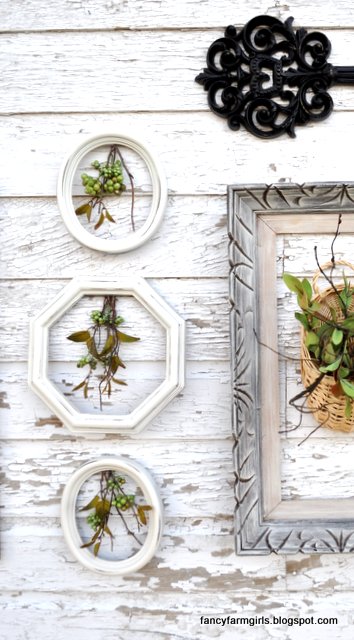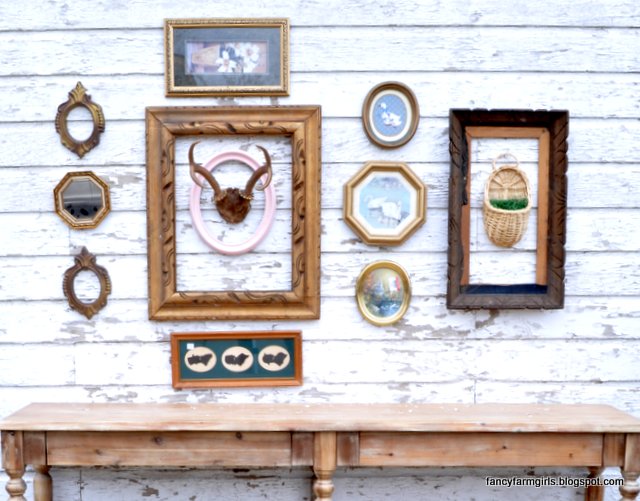 BEFORE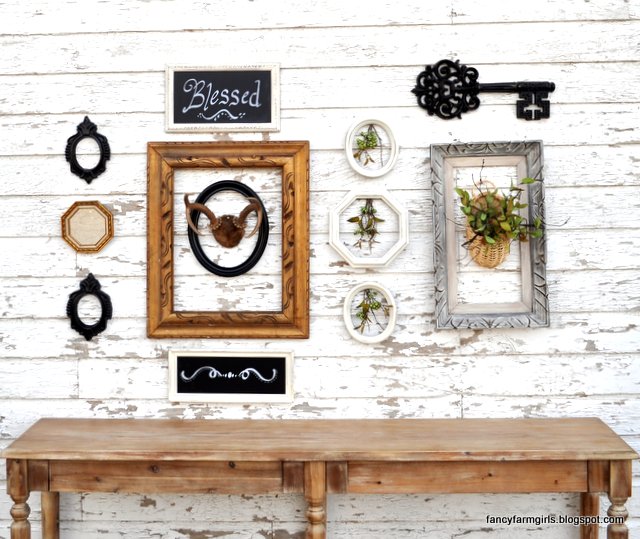 AFTER
Paint takes the hodge podge look to a coordinated look that can fit your style.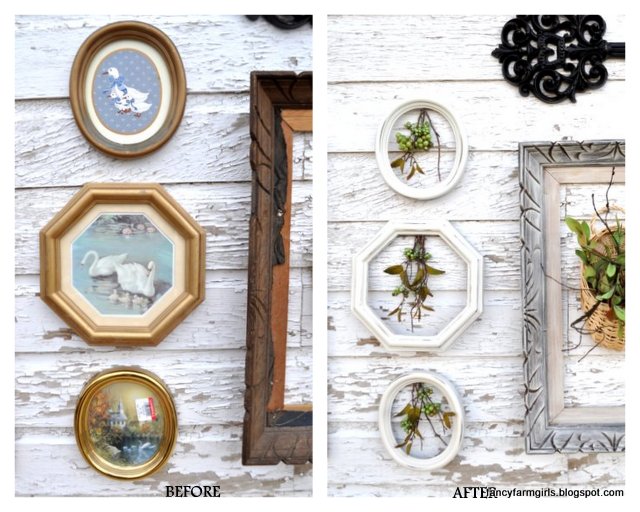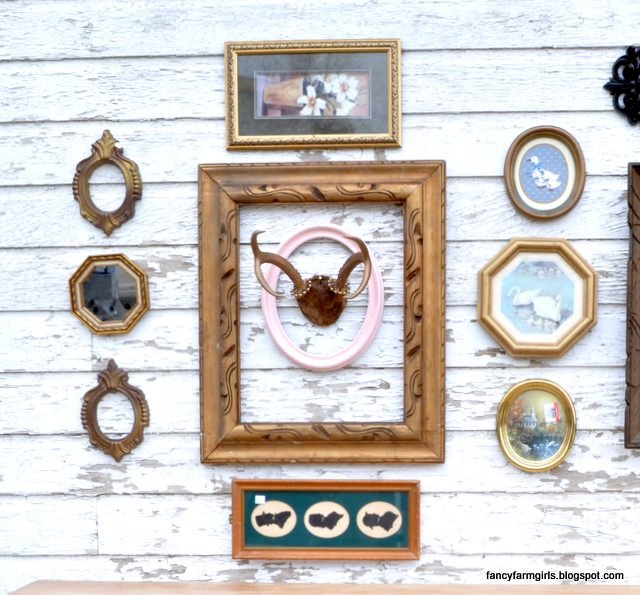 BEFORE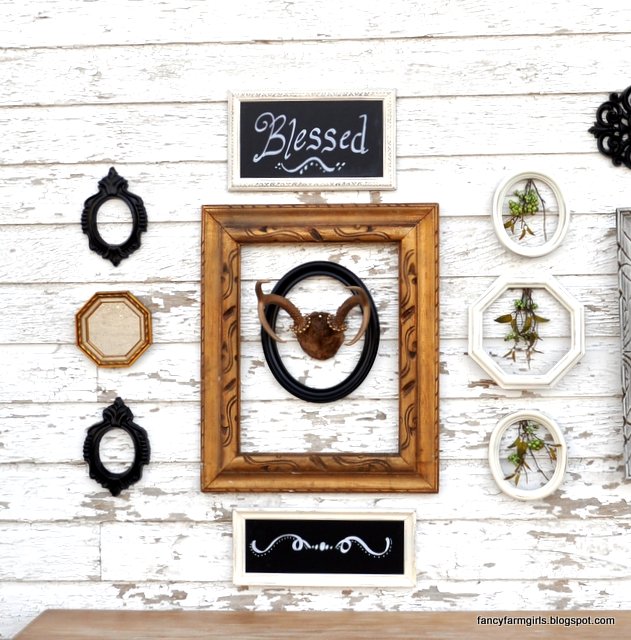 AFTER
We'll say it again and again.
Decorating your home can be done stylishly and on a tight budget.
Armed with a little paint and imagination, you can turn the unstylish into your style,
Come see the transformative power of paint in the the:
or a quick four dollar dresser makeover
Better yet…. follow along on all our farmgirl decorating adventures at:
as well as on Facebook and Instagram
That's all y'all!