This post is sponsored by the BHG Live Better Network. I received compensation from BHG at Walmart. All Opinions are 100% my own.
We love house-guests. In fact, we had guests that just left this morning. We live in a vacation destination, and we love that we have people come and stay over a lot. In our guest room retreat and sanctuary, we have been adamant about the room feeling comfortable!
To help our guest room feel like the retreat we want it to, we've chosen a few items that we hope have helped create that feel.
WHITE BEDDING.
White bedding isn't for everyone, and I realize that, but for me, I LOVE it. I'd rather have a room that feels bright and airy, and white bedding definitely helps create that feeling. Plus, this white king bedding set costs less than $50, so to replace it in a few years won't break the bank.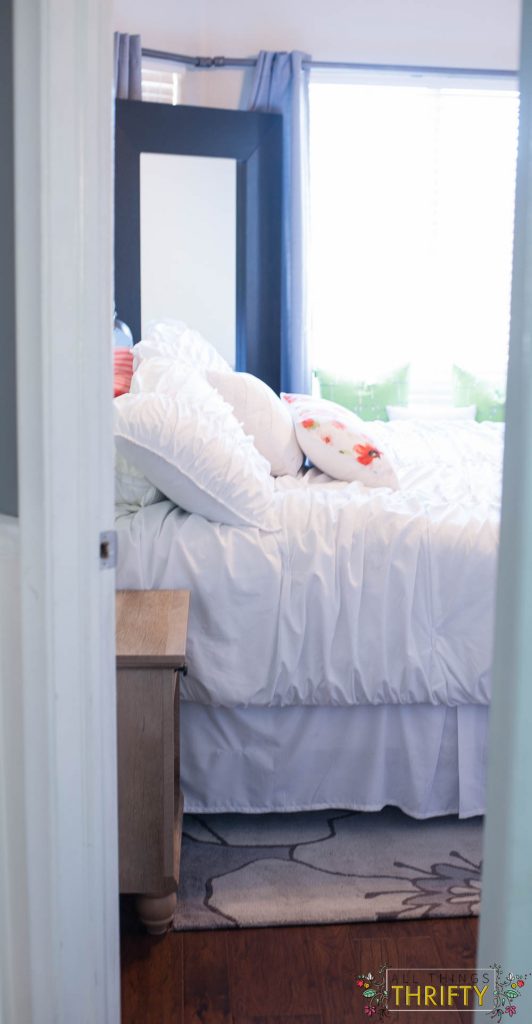 I love the ruching. It creates that messy/comfortable bed feel!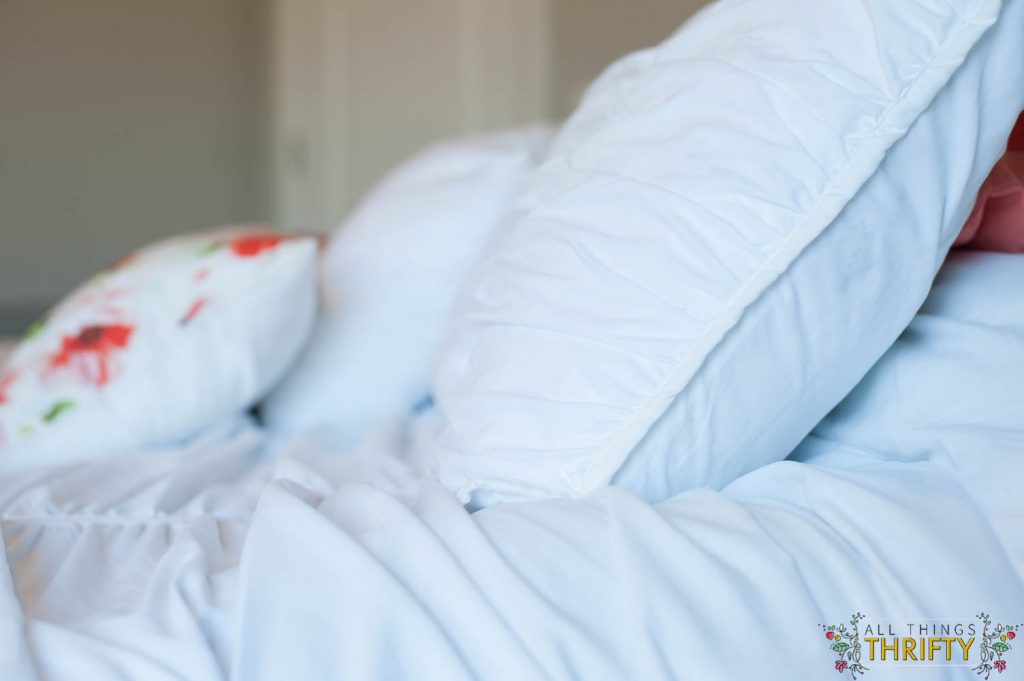 2. GREAT ARTWORK!
I don't know, maybe if someone yells, LAY DOWN AND GET COMFORTABLE, it's impossible. But, hopefully they don't feel like we are yelling at them with our guest room wall mural. HAHA.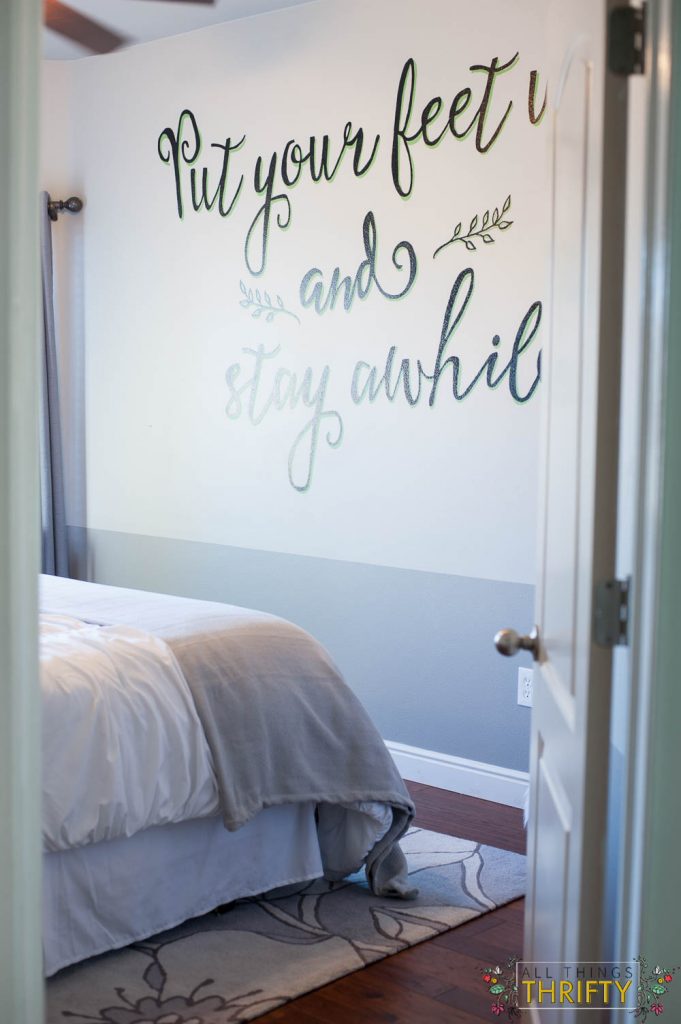 3. AN EXTRA BLANKET!
There is nothing worse than waking up in the middle of the night in a strange place and being cold. Plus, there's ZERO percent chance I would go wake up my friend at 3 am and ask for a blanket. So, to prevent this from happening, we set this pretty herringbone pattern grey blanket on the end of the bed for 2 reasons: to provide warmth if needed, and to make it look pretty.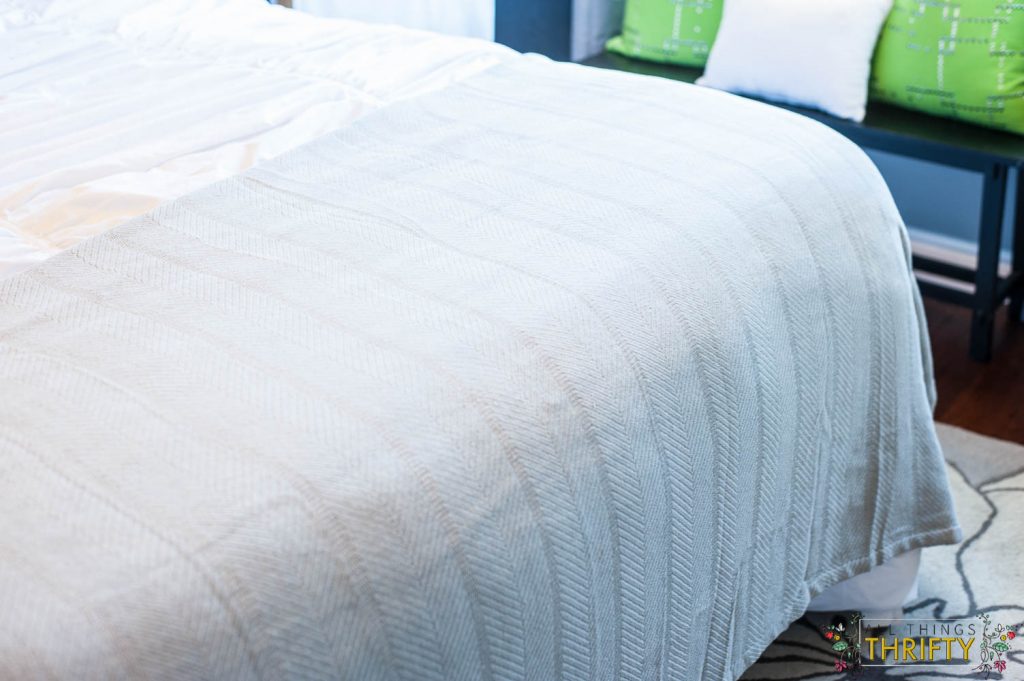 4. A FULL LENGTH MIRROR
It's useful. What if you want to try on two shirts before coming out of the room? If you want your guests to feel comfortable, provide things that are useful.

What do you think? Do you think it's a comfortable retreat? We think so!
xoxo,
Brooke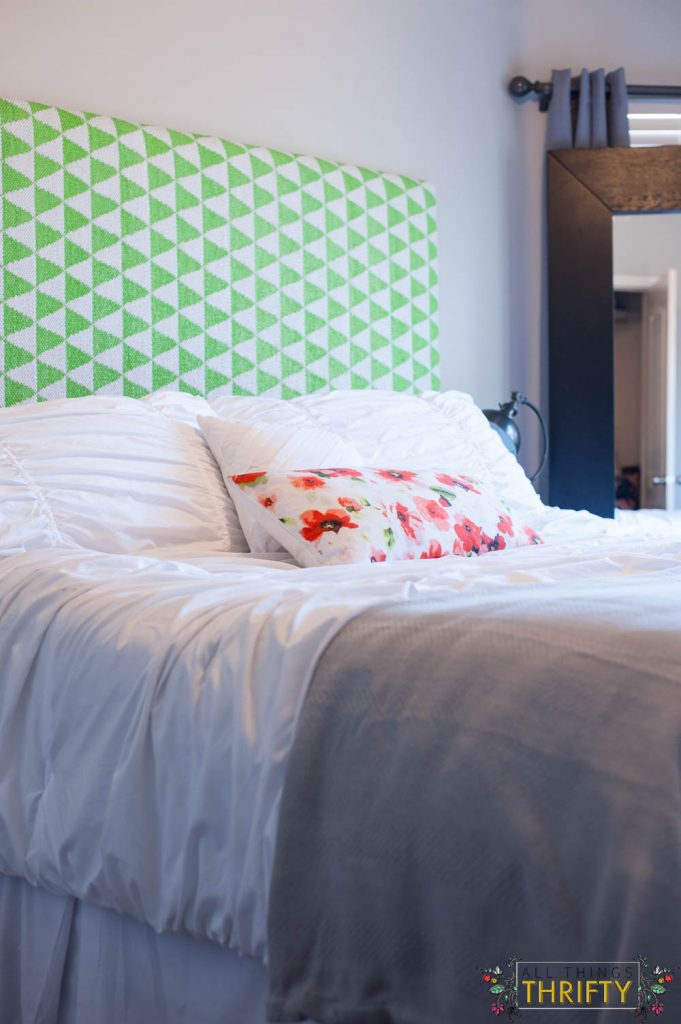 BHG Live Better Product Source list: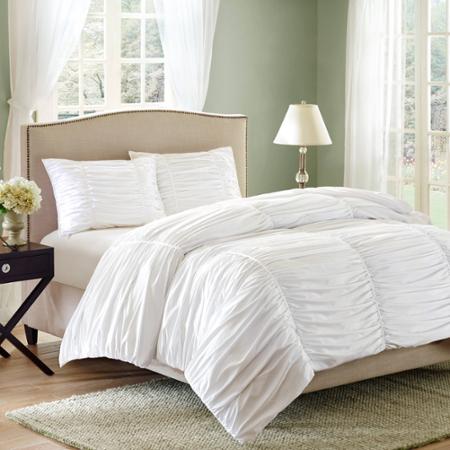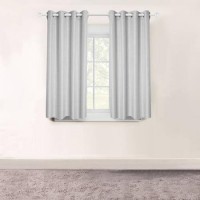 White Ruched Bedding Set King set only $44.96 Basketweave Grey Curtain Panel 95″ Only $14.95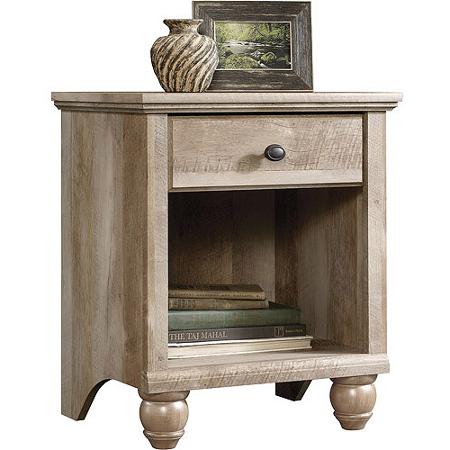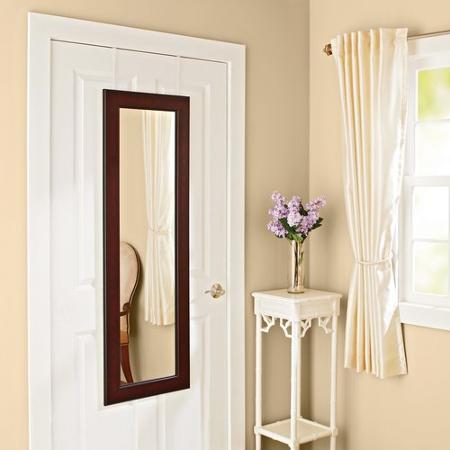 Crossmill End Table/Nightstand only $69.00 BHG Door mirror only $22.96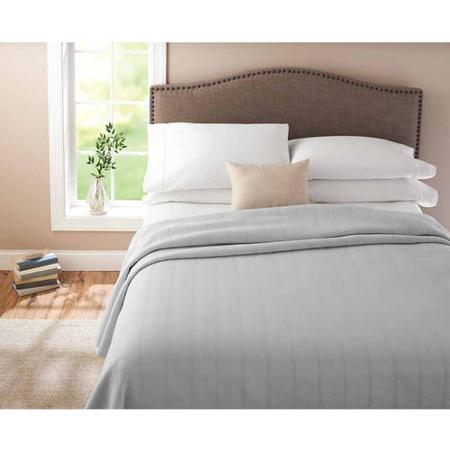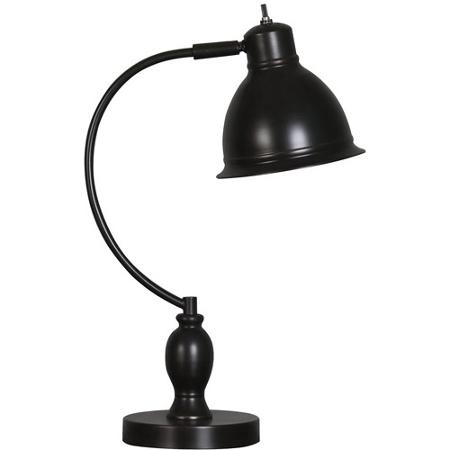 Grey Cotton Blanket only $24.96 Traditional Desk Lamp only $24.98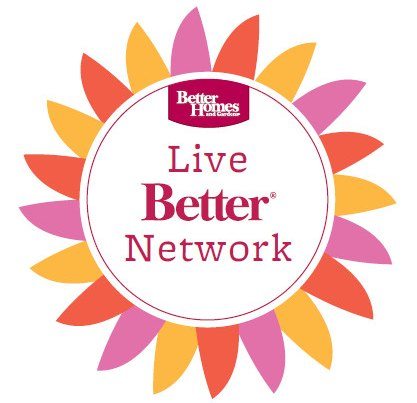 Better Homes and Gardens and BHG Live Better is a great place for inspiration!
Follow them here:
Twitter: https://twitter.com/BHGLiveBetter
Facebook: https://www.facebook.com/BHGLiveBetter?ref=br_tf
Pinterest: http://www.pinterest.com/bhglivebetter/
Instagram: http://instagram.com/bhglivebetter_
We built the awesome green headboard from a RUG!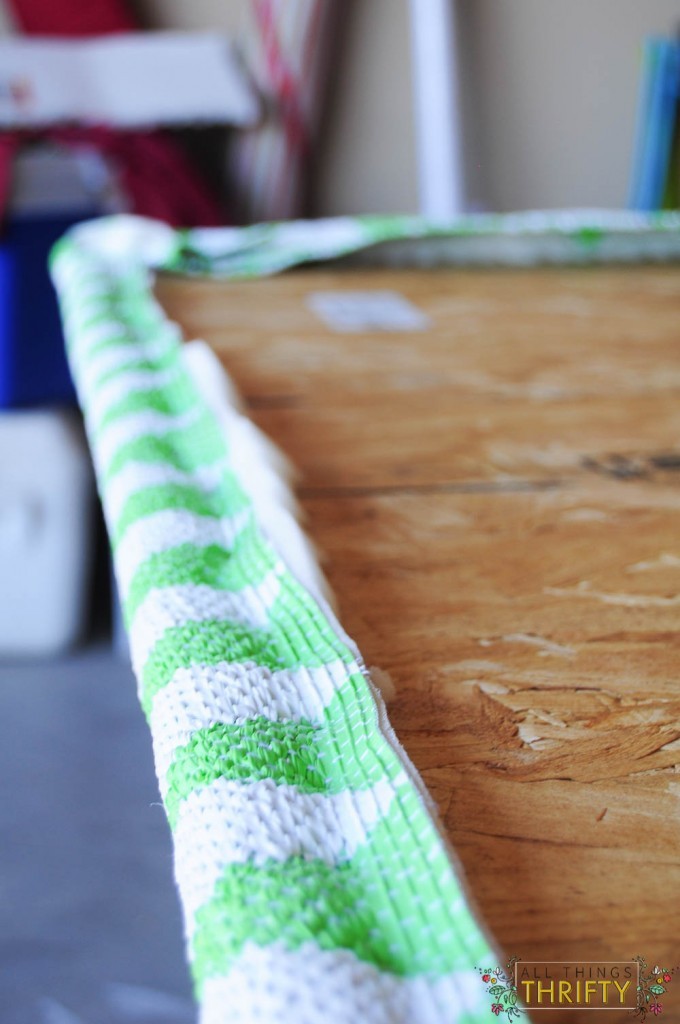 …and our DIY bay window curtain rod tutorial might just blow your mind!