Hi all! Fancy Farmgirls here!
So we've all seen, "Grandma's Hutch"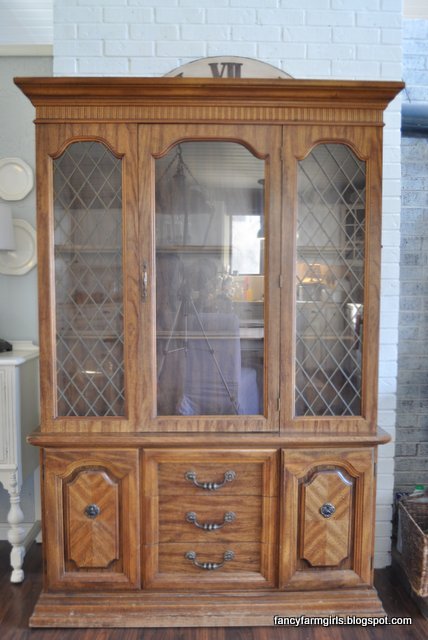 The thrift stores are full of them, every tenth yard sale has one.
Perhaps your garage is hoarding one (or three or four) 🙁
We can't help it! They just have so much "potential".
(our husbands are so over "potential").
But it was $40 dollars and you can't not say yes!
You understand.
So, "Grandma's hutch" came home with us.
Now how to "un-grandma" it?
We all love Target right?!
Well did you know they now carry their own line of pre mixed paint
and……
wait for it…….
Peel and stick removable wallpaper!
And if that weren't cool enough.
They've teamed up with Valspar paint and have coordinating paint colors
to go along with all the beautiful wallpaper prints.
So all the homework is done for you.
Life simplified. We're loving it!
Look at these beautiful colors!
(images via Target.com)
So back to Grandmas hutch…
Yellow paint went on.
Peel and stick wallpaper went on the back to add some personality.
(image via Target.com)
No more "Grandma" style here!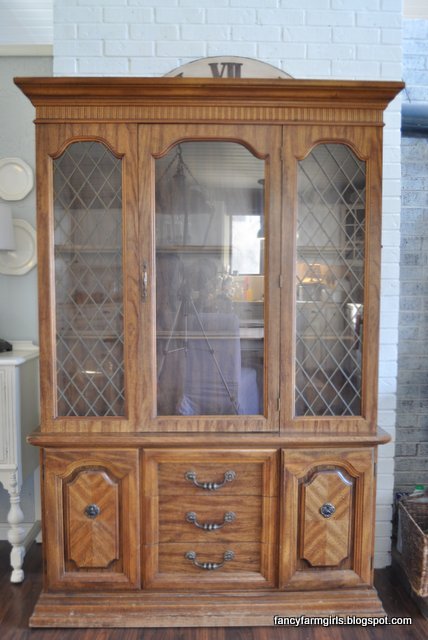 From dated
to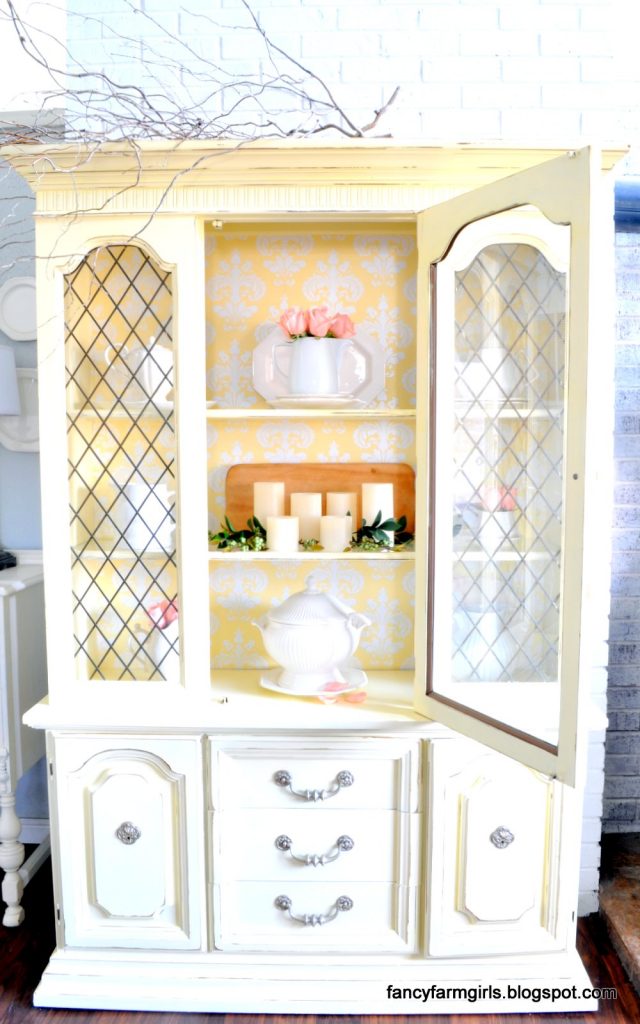 Fresh and new!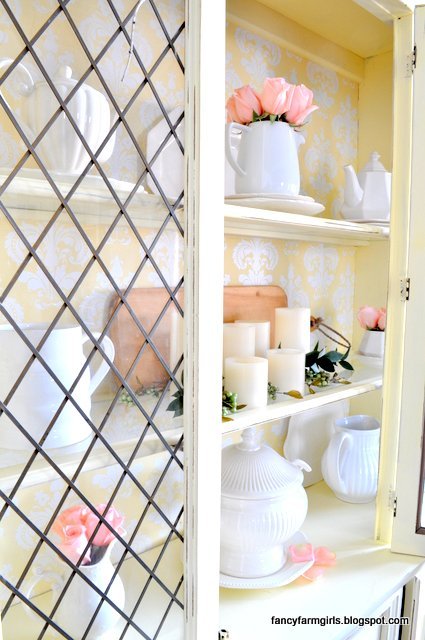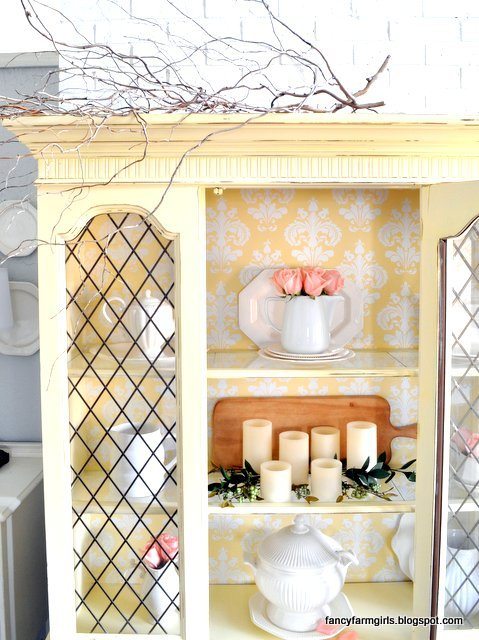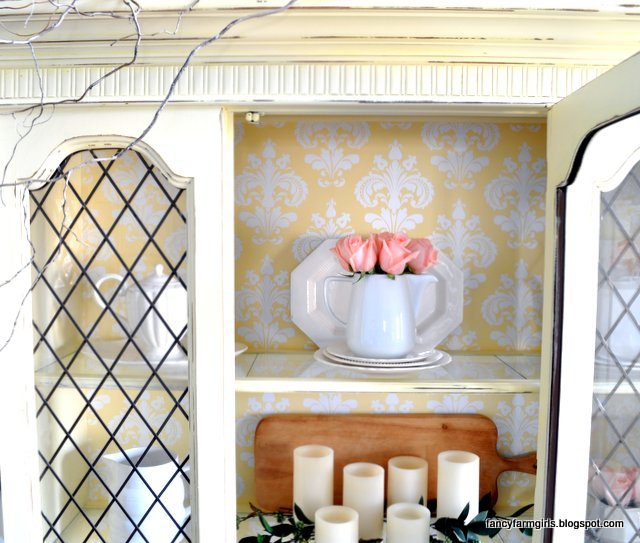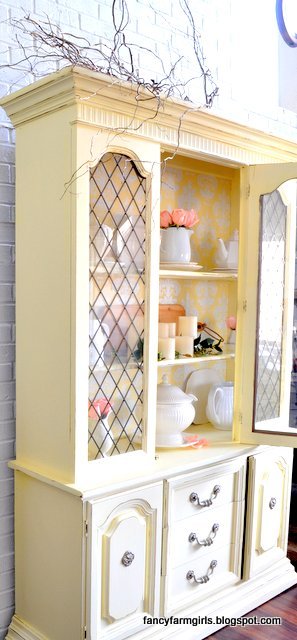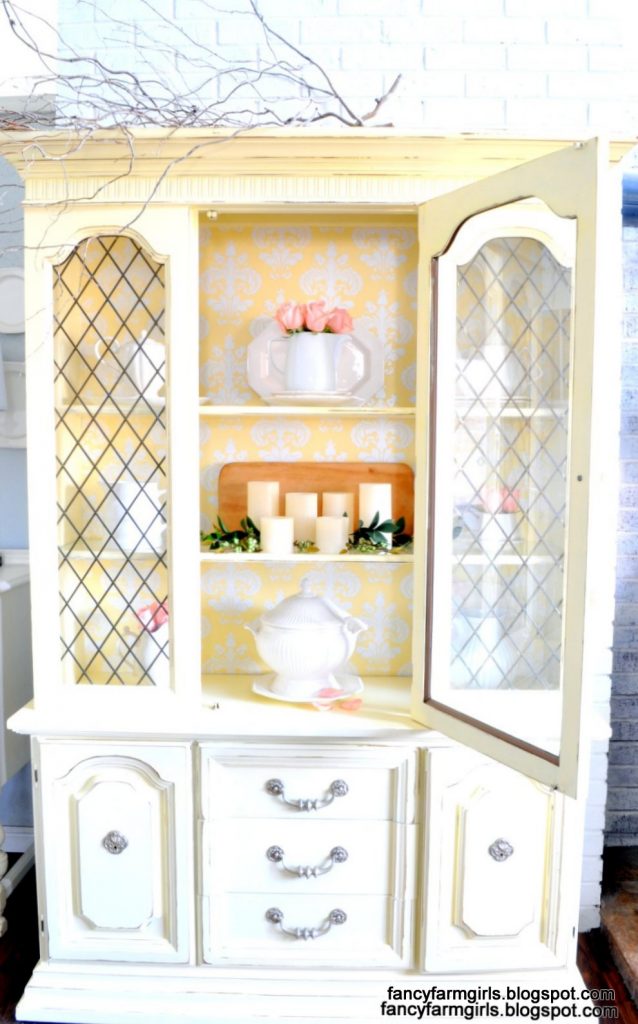 Need more hutch inspiration?
Check out this beauty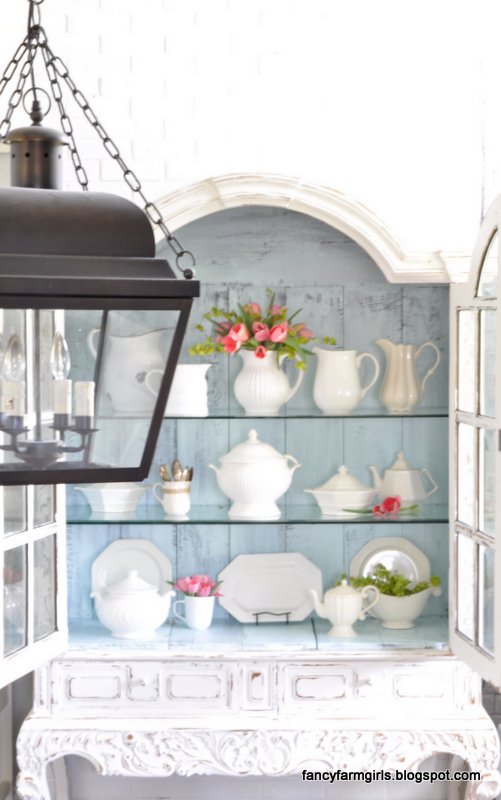 or 3 ways to style a hutch
Come see all our finished "potential" projects and follow along our farmhouse renovations
over on the ol' bloggy blog
Follow us on Instagram
and Facebook
and go paint Grandma's hutch!