Hi y'all!
Fancy Farmgirls here.
We're always re working furniture in our homes.
If there's one piece of furniture that takes a beating it's our dining room table.
Today, we're going to show you,
"The lazy gals version of how to refinish a table."
I purchased this table years ago at a thrift store for 40 bucks.
it was your typical 80's orange oak.
So I gave her the paint treatment to lighten her up and she held up great.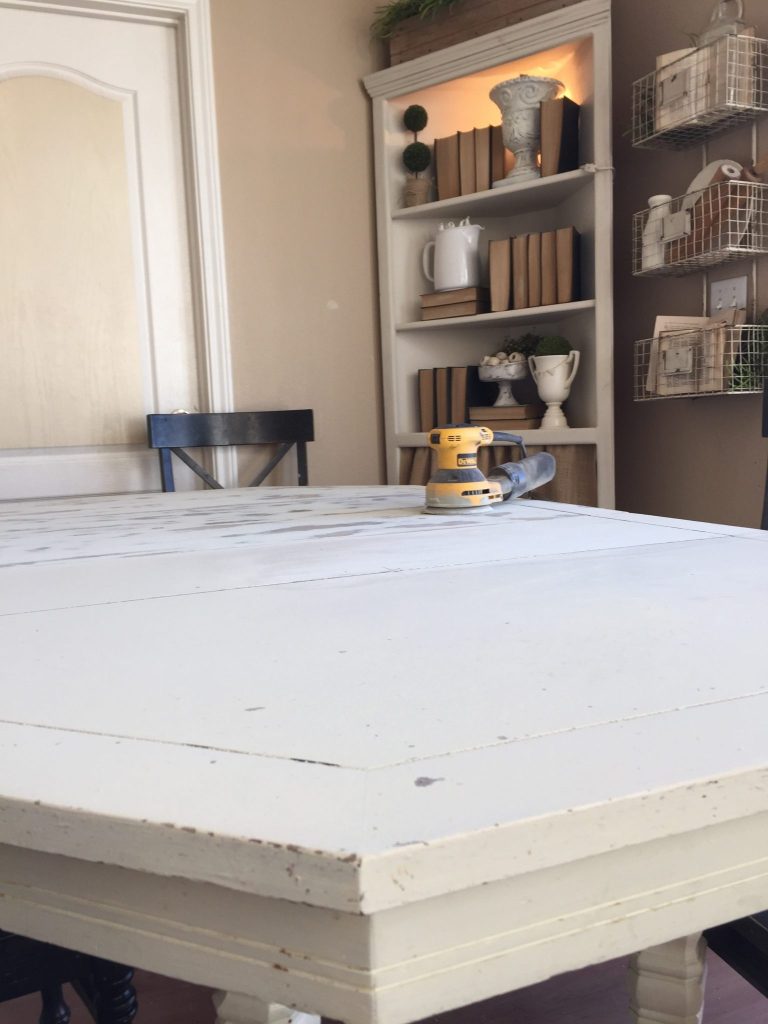 Fast forward several years and six kids using and abusing it and she was showing some serious wear and tear.
She needed a little sprucing up.
in a beating up sort of way.:)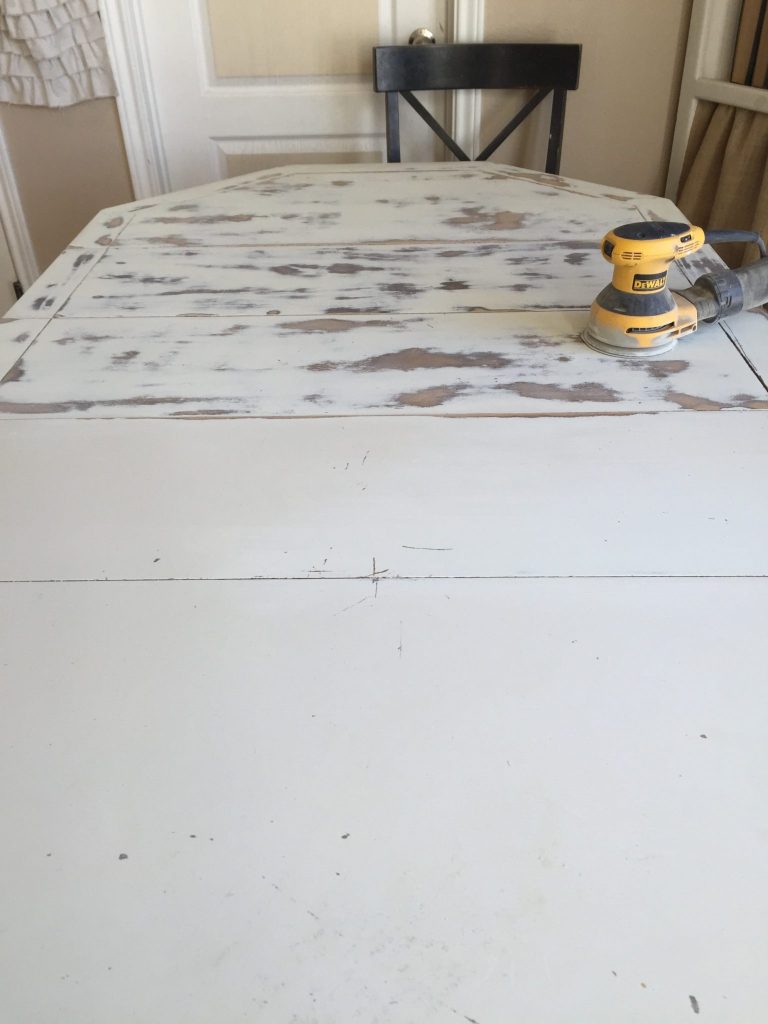 I pulled out the sander to scuff her up a bit to repaint and about 30 seconds in, I knew I was onto something.
I liked the rustic look that I was getting and even better, I wouldn't have to re-paint!
So this table makeover went quickly to "the lazy gal's version of how to refinish a table."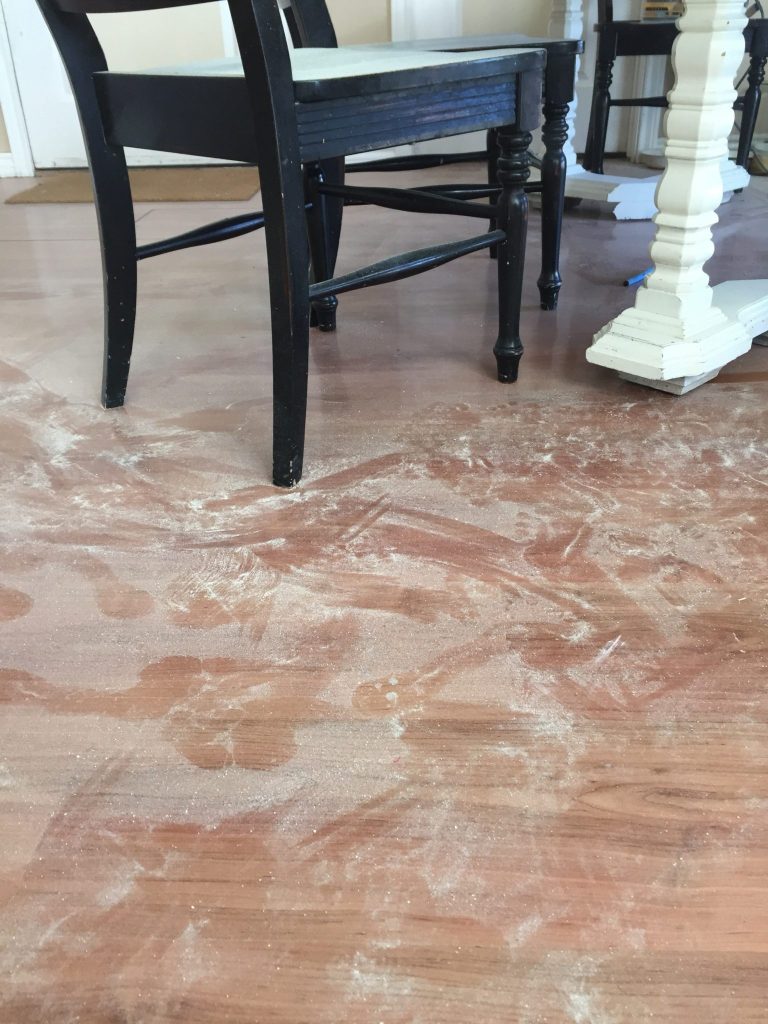 And how to make a big mess!
Some projects are better left done while the husband is at work.:)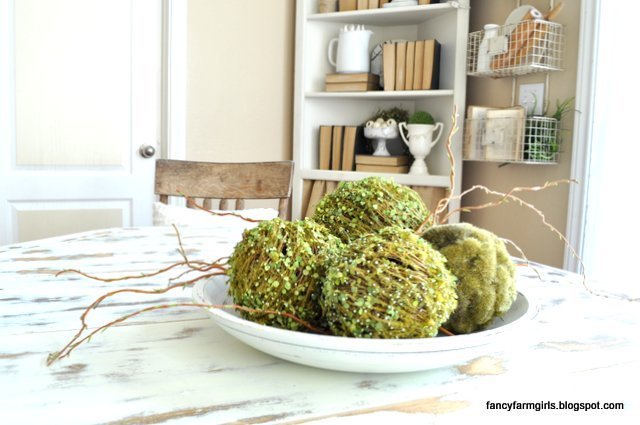 I feel like I got an entire new look with the least amount of work.
That's a win/win in my book!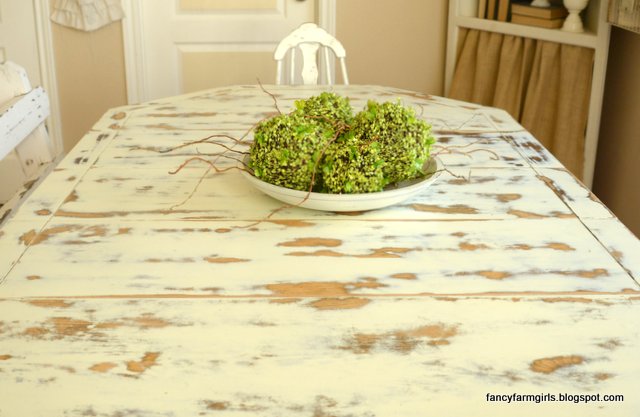 I sealed it with Minwax wipe-on Poly.
Good stuff and so easy to use.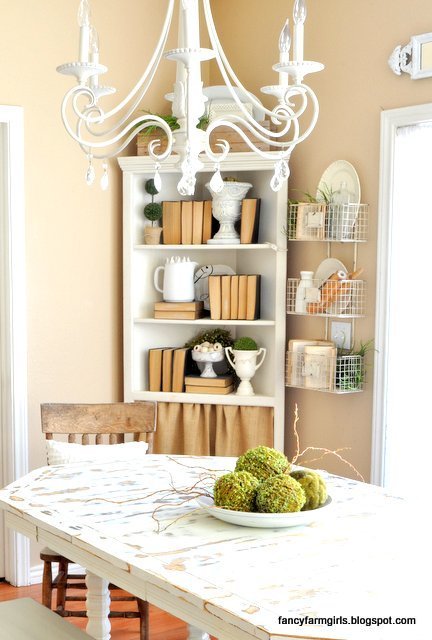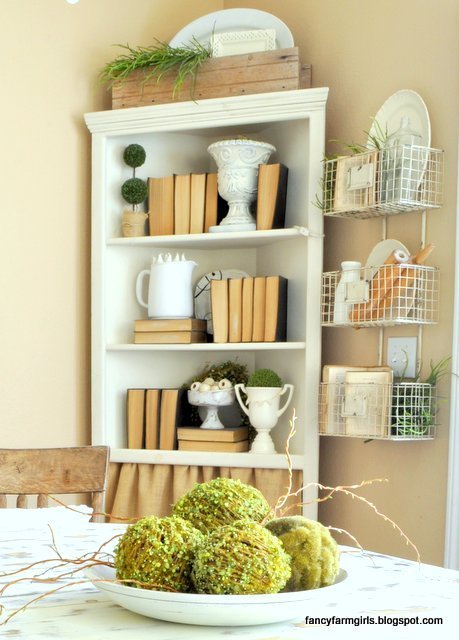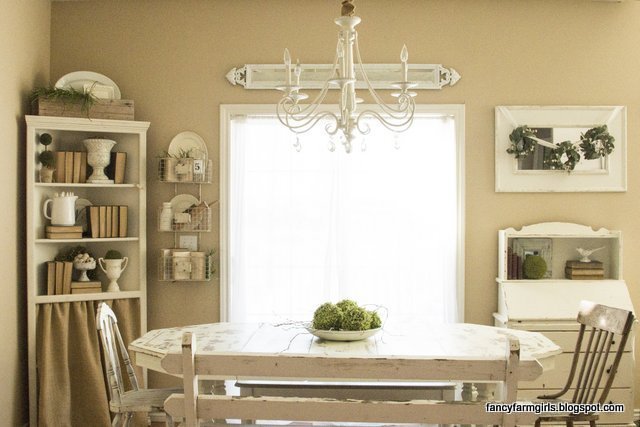 By the way, with the exception of the hanging wire baskets, 100% of this room is thrifted.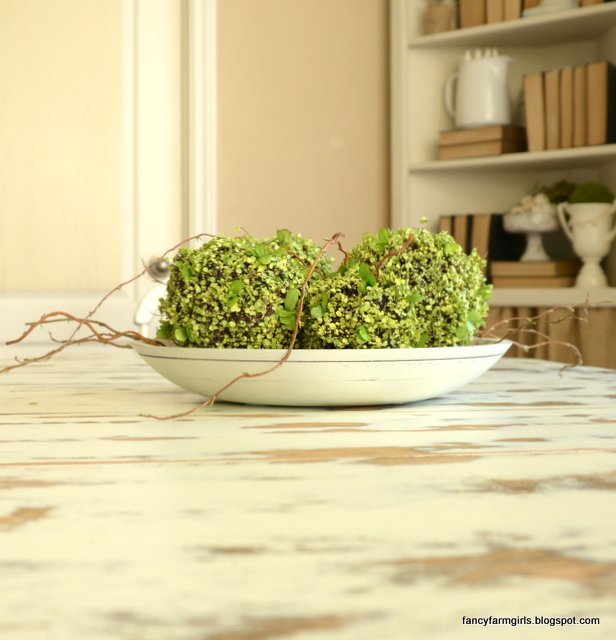 The next time the kids have a nail polish or sharpie "incident", I'll just pull out the sander
and add a little more character to her to fix her right up.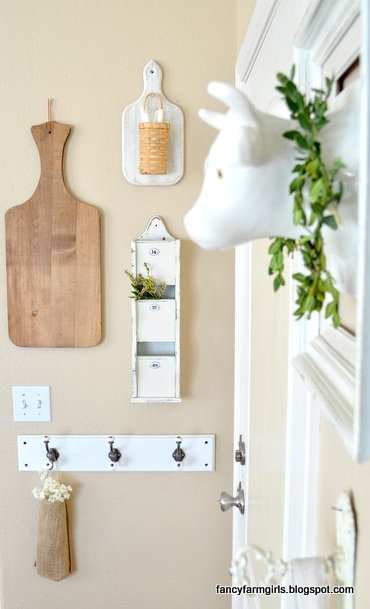 Miss Bessie got herself a little wreath .
Miss Bessie was bought for two dollars at a thrift store several years ago,
She's one of the few things my kids know to be careful around.
I just really like the quirky little lady.
Ten minutes with my sander and this makeover is a wrap!
That's my kind of makeover.
Come see more Fancy Farmgirl Makeovers
Thanks for stopping in and we hope we've inspired you to be a little lazy.:)