Since our second daughter got engaged last month, project "Wedding on a Budget" has been in full swing!
One of the first things Kennadi pinned was a welcome sign. The old clock, box of paint sticks, and leftover paint I had laying around were perfect for the idea forming in my head…
Since the clock was no longer working and basically not awesome, it was the perfect foundation. You can do this project with a square backing (see another version at the end of this post), but I thought the round would be fun and different.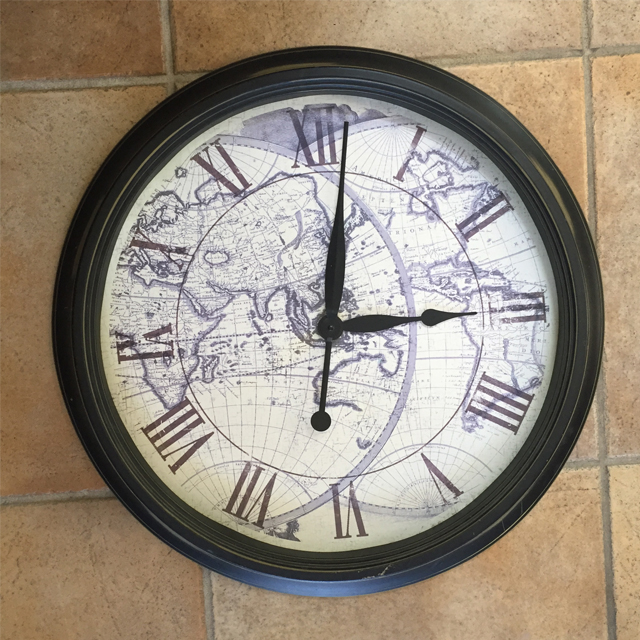 I began by disassembling the clock: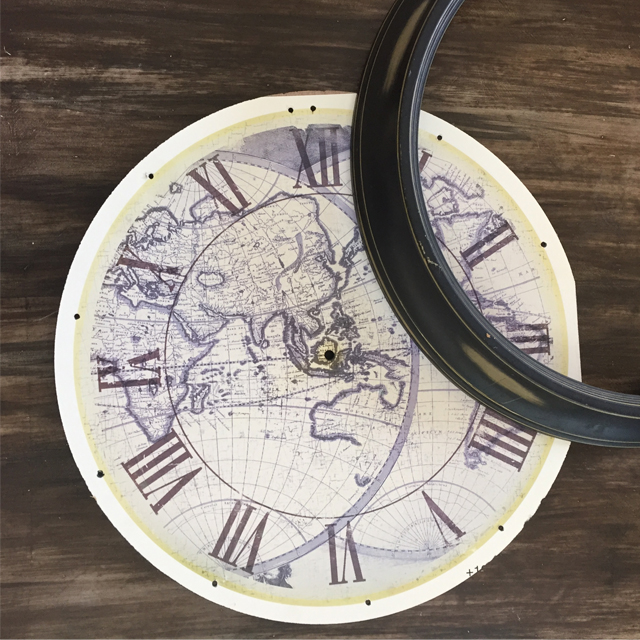 Then, I dug out the box of paint sticks the friendly Home Depot paint guy gave me last time I did a project like this. Home Depot has two sizes of paint sticks. I used the larger ones.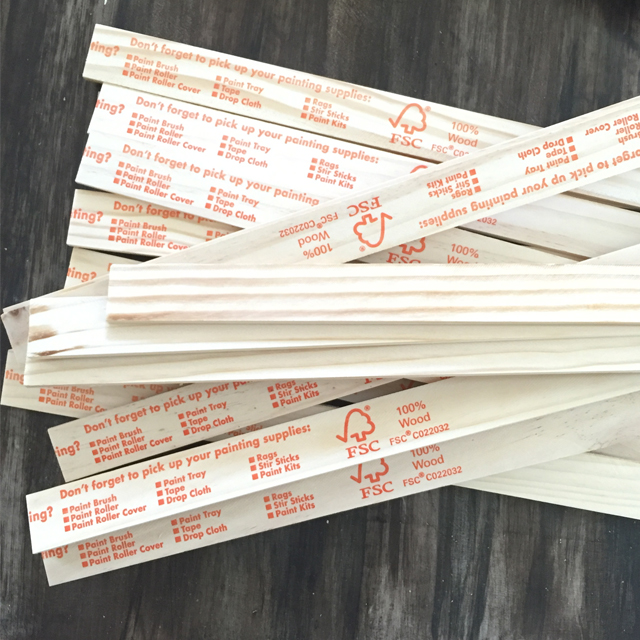 I also rounded up these other supplies:
1. Paint mixed into chalk paint using BB Frösch. My favorite color for the faux stain technique is "Mink" by Benjamin Moore. I LOVE Benjamin Moore paint, but the last time I mixed this paint, I wasn't near a Benjamin Moore store, so I had Home Depot color match it for me using Behr paint. Here is the formula: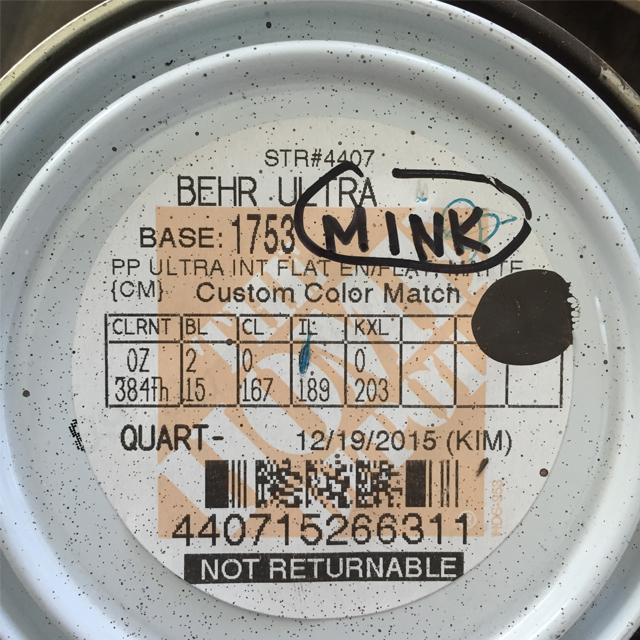 2. Wood Glue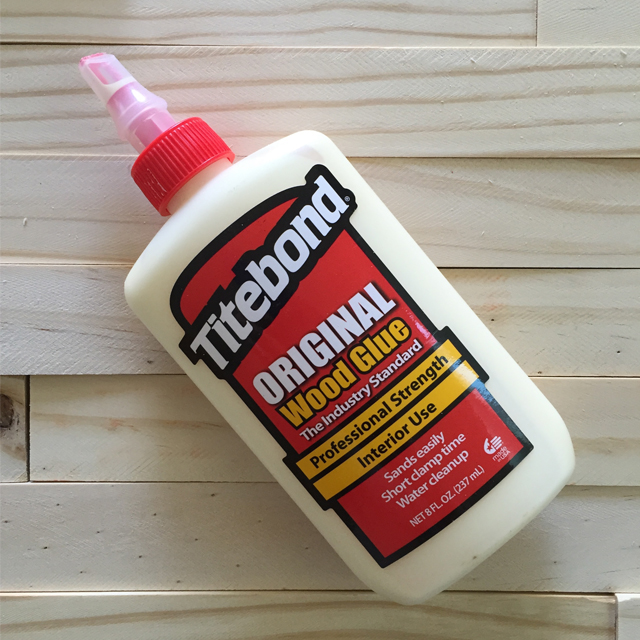 3. BB Frösch Dark Premium Finishing wax, BB Frösch paint brush and wax brush, and white paint mixed into chalk paint for the frame: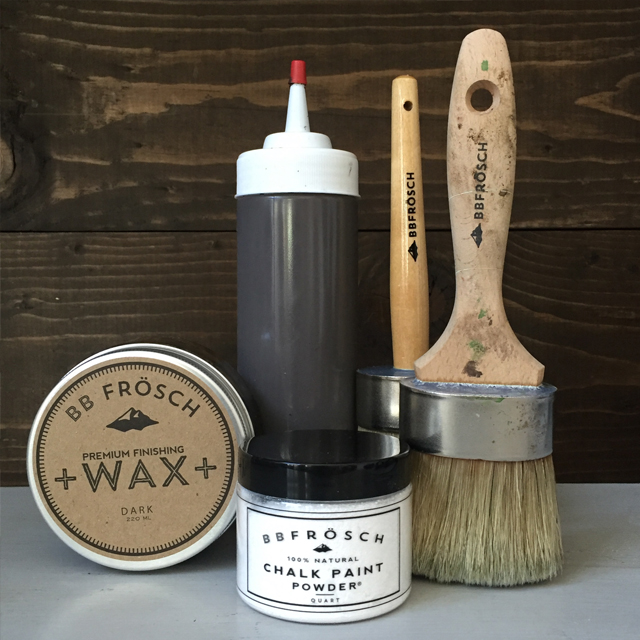 Next, I laid out the paint sticks in a random pattern across the clock like this, with the blank side facing up (note: I didn't glue the sticks yet, I just laid them out to make sure everything lined up the way I pictured it in my head):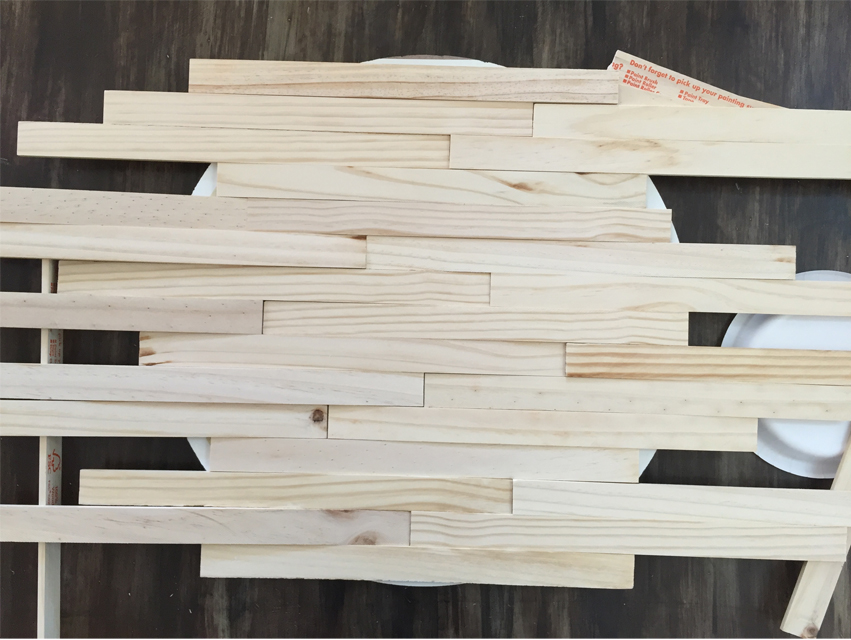 With the sticks laid out, I glued them on one at a time. I used a rock (you could also use heavy books) and clamps to help keep them in place as I worked: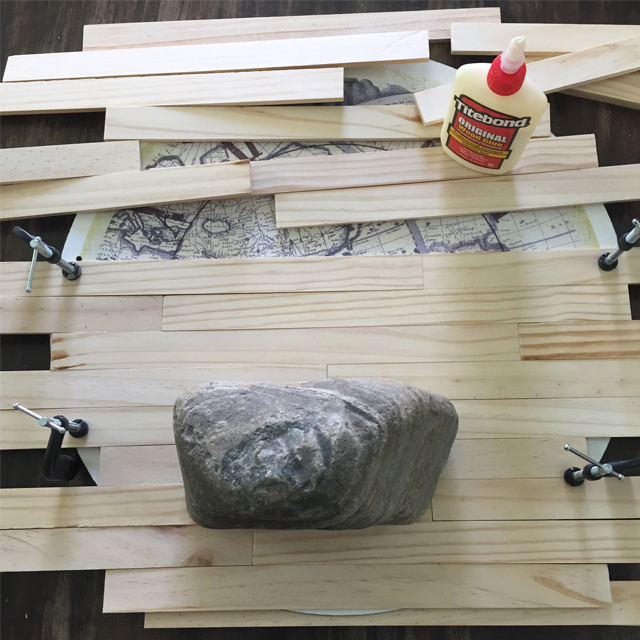 Once the glue was dry, I used my favorite faux stain technique I shared on this post. I love this technique over traditional stain because it doesn't smell, it is so easy, and this step literally took less than two minutes. Super easy. Who knew the wood grain in cheap paint sticks could be so gorgeous?!?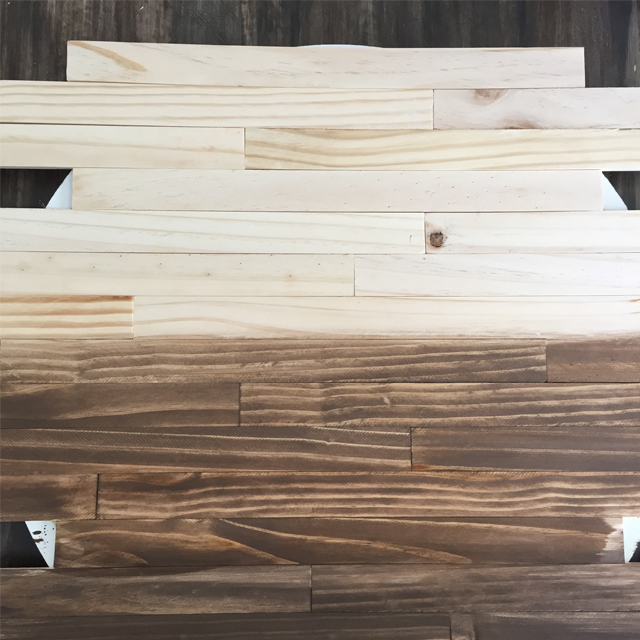 When the paint (or "faux stain") dried (about ten minutes), I sealed with BB Frösch Dark Premium Finishing Wax. Note that I barely use any wax at all—just "butter" the end of your wax brush, apply, then wipe excess off with a lint free wax cloth.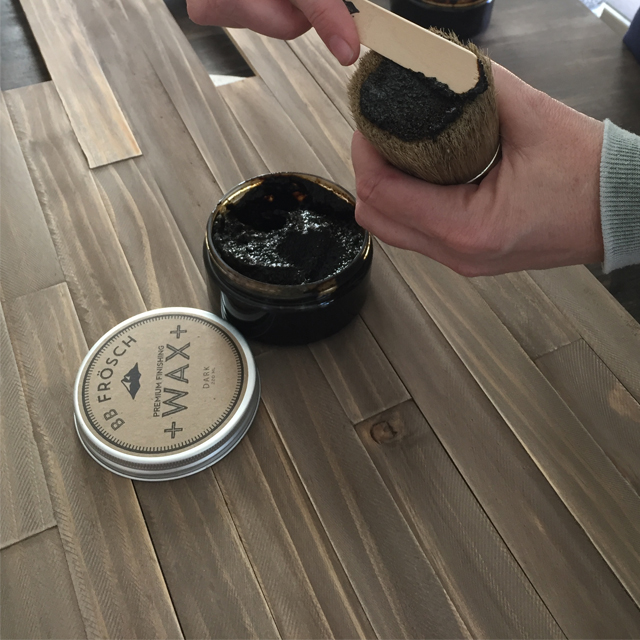 Once the front of my paint stick sign was glued, faux stained and waxed, Jase used a jigsaw to cut around the edge of the clock face where the paint sticks stuck out (this is the back of the clock):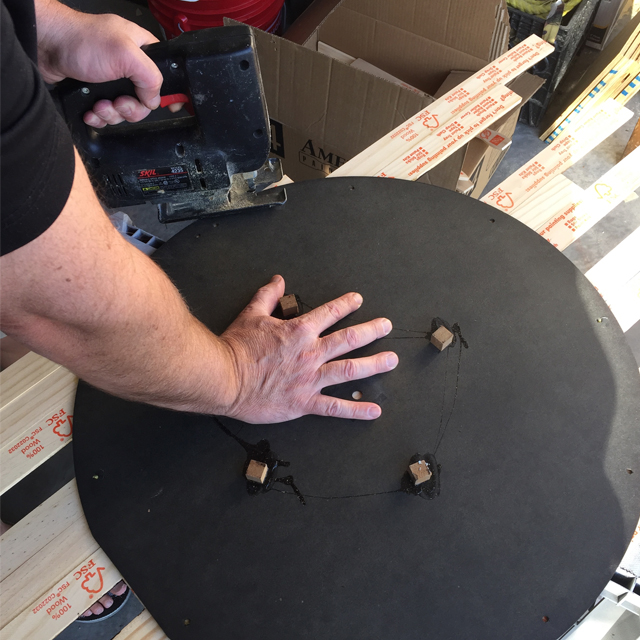 Meanwhile, I practiced my hand lettering for the front of the sign: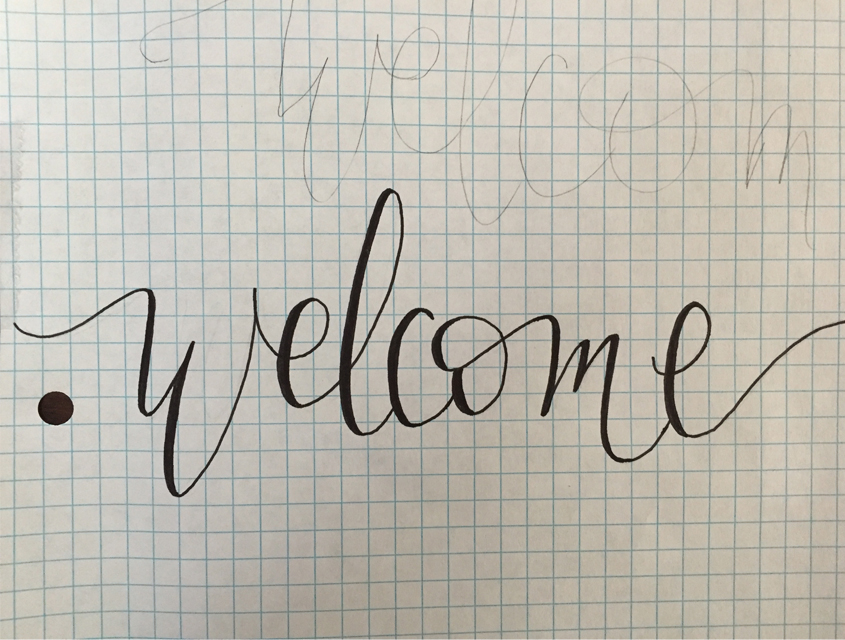 Since I'm not as adept at hand-lettering with a paint brush, and I wanted a "hand-lettered" sign, I wrote "welcome" on graph paper, then used my Silhouette to make a vinyl stencil. I used a stock font for the rest of the sign: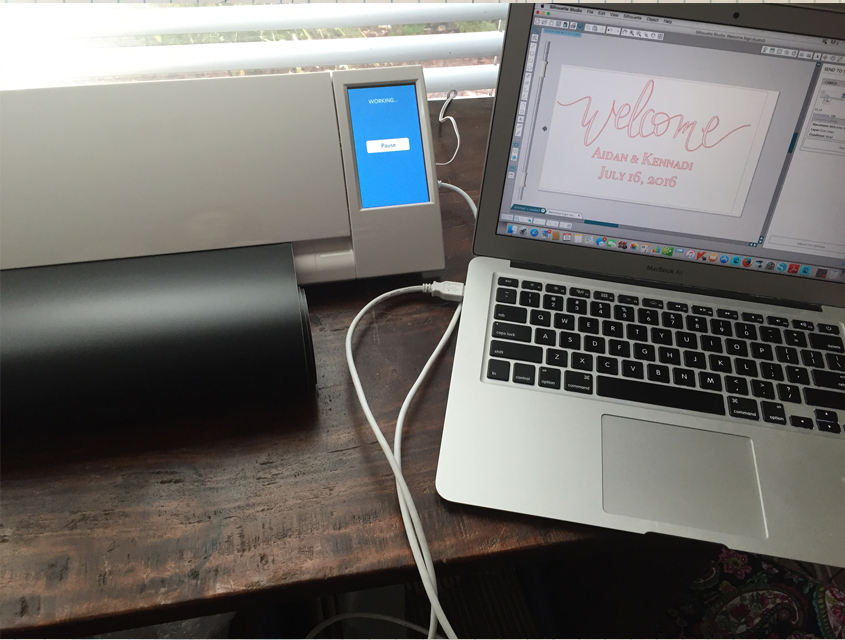 I applied the vinyl stencil to front of the sign: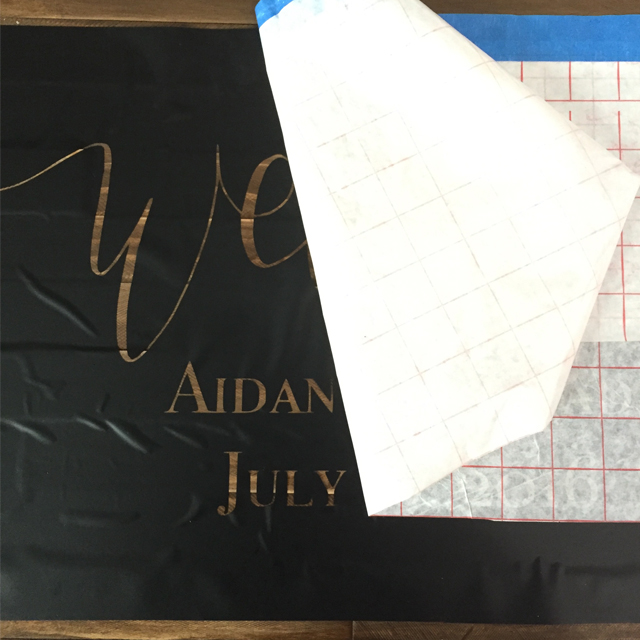 When stenciling onto a faux stained finish, I like to apply paint with a "dry" brush in a stippling motion. This helps keep the paint from bleeding under the stencil. Also, it is important to use chalk paint for this part, or your paint may not bond with the already waxed surface. One of the reasons I love BB Frösch for making my own chalk paint is that I can add a little extra powder to help my paint bond in situations where the surface I'm painting is slick.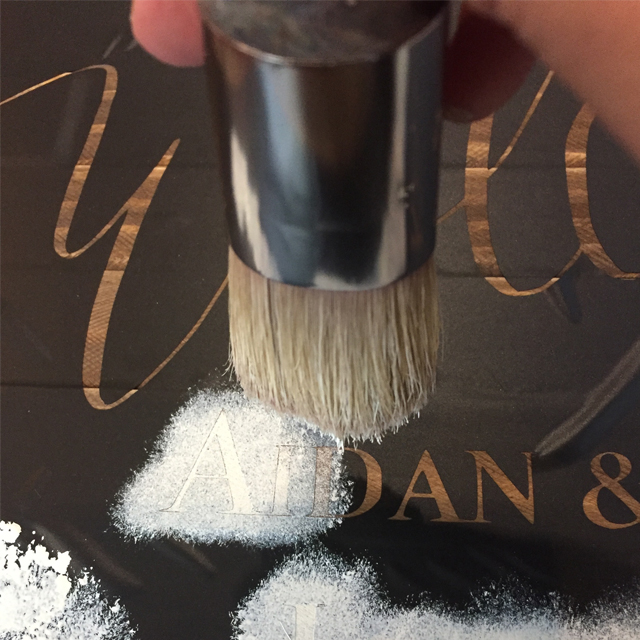 I painted the plastic black clock frame white to match the lettering. I used chalk paint made with BB Frösch so the paint would bond and leave a nice finish. It took just two coats! I waxed the frame with BB Frösch Clear Premium Finishing Wax to seal the finish.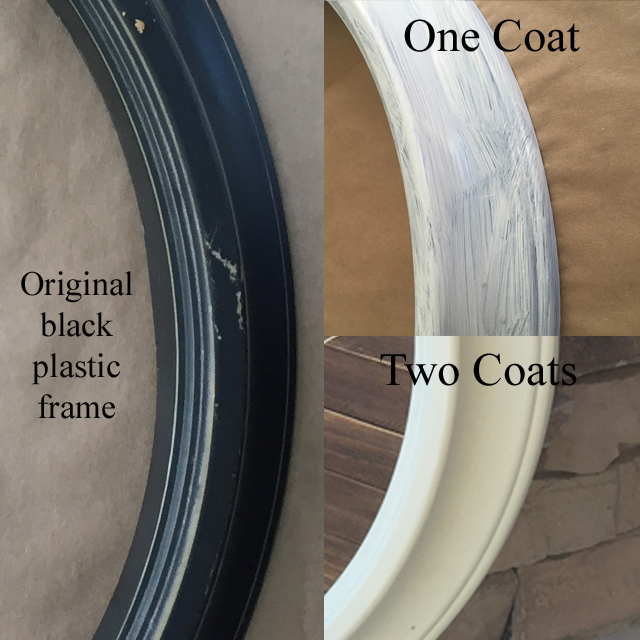 I re-assembled the clock-turned-paint-stick-sign by basically reversing the steps I took to take it apart. In just one afternoon, my first wedding project is complete, and it didn't cost me a dime!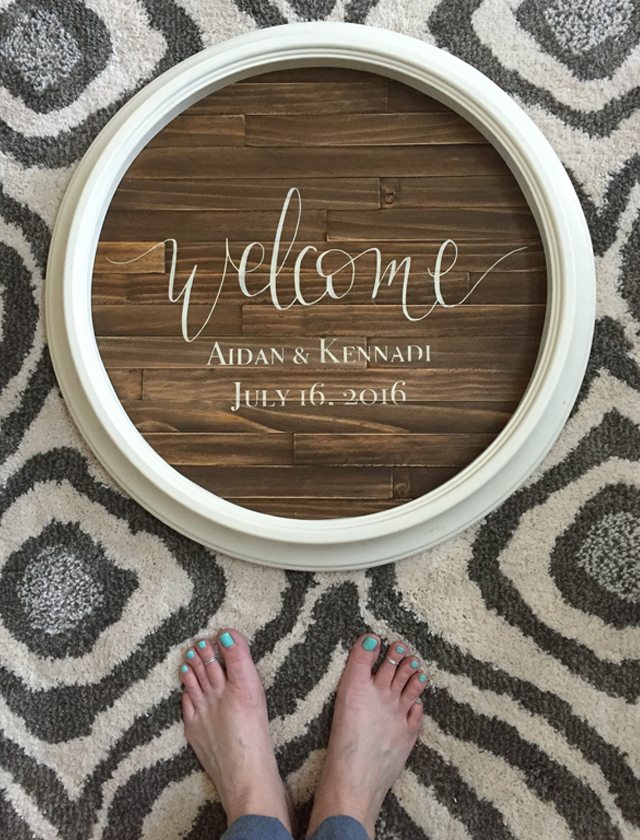 If you don't have a round plastic clock frame, you can make a square or rectangle paint stick sign like this:
The "Hola!" is from lollyletters—isn't it the coolest? By the way, the jar of flowers is deceiving–it is actually a GIANT Mason jar. The letters are actually about 12″ high and 23″ wide!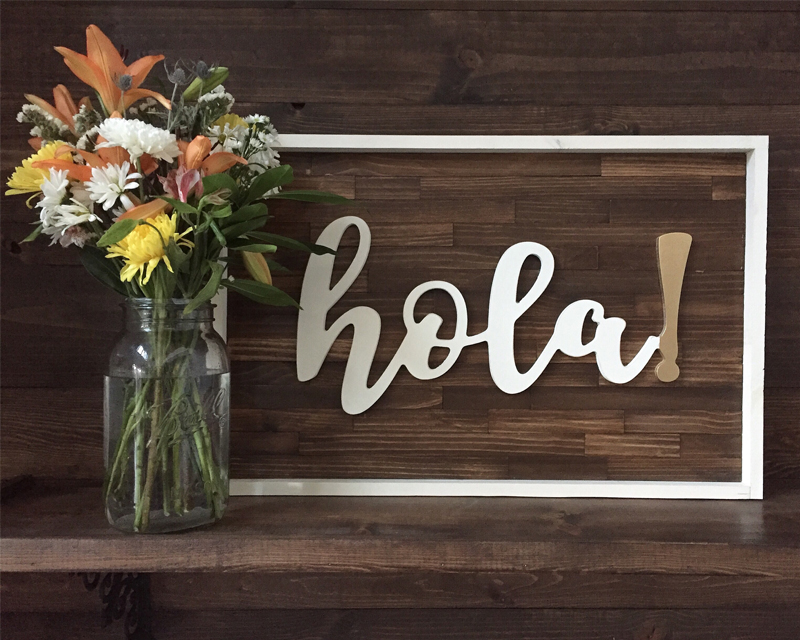 You can also use pine planks, instead of paint sticks, to make a sign with an old round clock/clock frame like this: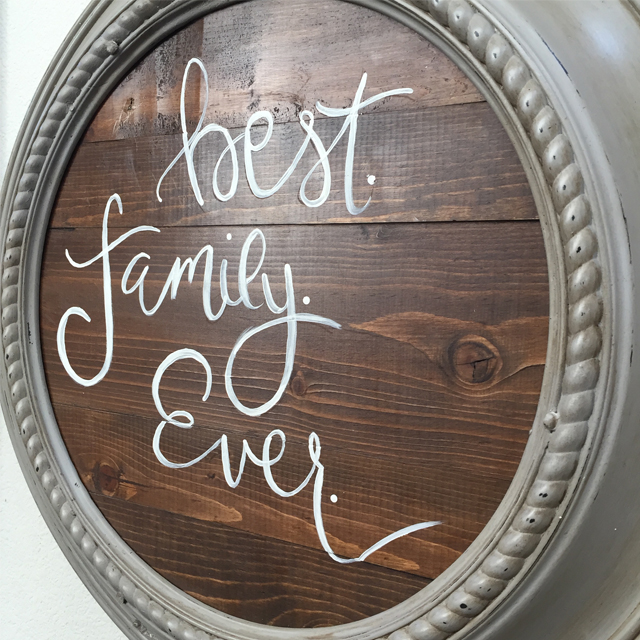 Stay tuned for more Wedding-on-a Budget projects!
Looking for more BB Frösch Inspiration? Check out BB Frösch on Facebook, or come visit me as The Shabby Bride on Facebook, Instagram @BBFrosch and @TheShabbyBride, and Pinterest.