I am the freaking luckiest person on the planet. Ok, well, maybe that isn't true. The person who WON the dream home is probably the luckiest person on the planet. But, I'm lucky too.
I got to personally walk through the HGTV DREAM HOME! It was so much fun. GMC invited me to go and check it out and of course I yelled YES, through text messaging. GMC and I are friends that go waaaaay back, remember the world's longest yard sale?
This time we got to drive the 2017 GMC Acadia Denali and guess what? You can get into the third row without taking out a car seat! YES! Of course this happens after I think I'm done having kids, but for all of you new Moms out there, this. is. HUGE.
Check out this little slice of paradise:
I am in love with the home and the GMC Acadia. What do you think? Could you have a bright turquoise master bedroom? I don't think I could to be completely honest.
Look at the driveway into the home. I'm obsessed. LOOK AT THOSE palms and those bougainvillea bushes! This is the HGTV Dream Home driveway! As we drove into the neighborhood, I was geeking out BIG TIME.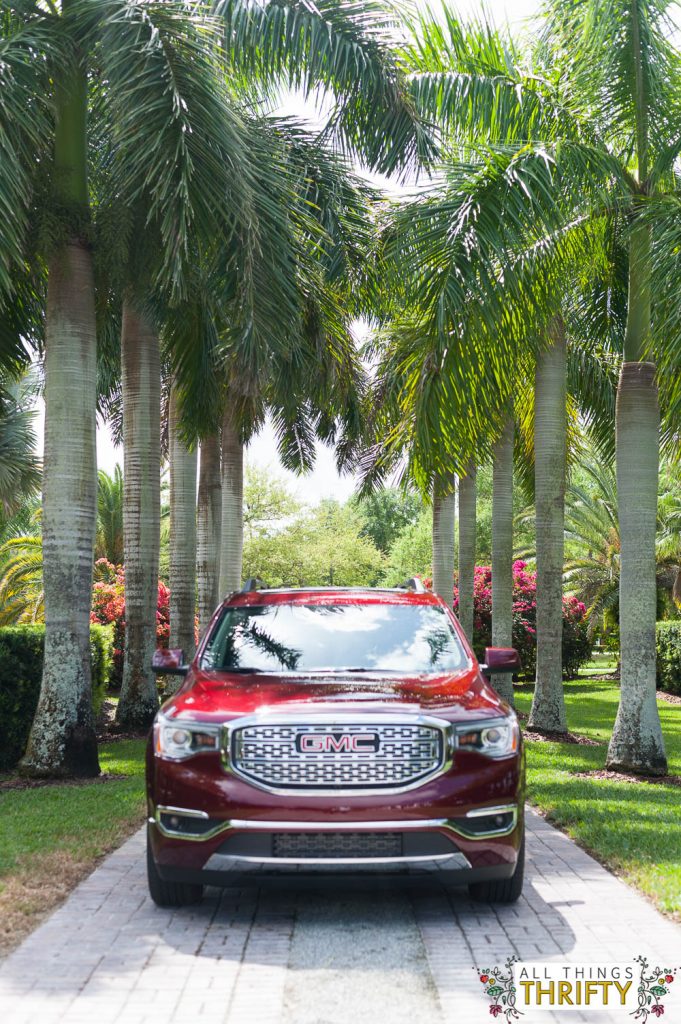 xoxo,
Brooke