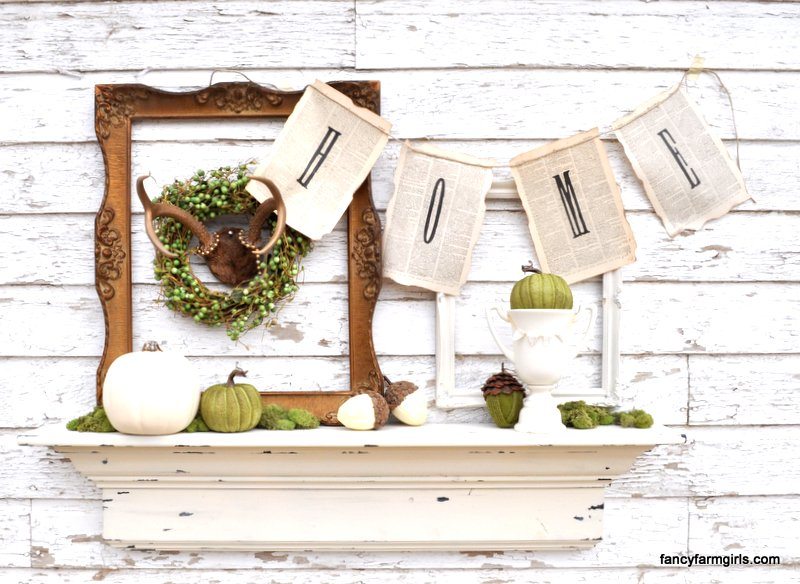 Hi, Fancy Farmgirls Here!
You've seen em'.
All the cute fireplace mantles decked out for fall.
Well, whats a girl to do if she doesn't have a mantel?
Build one!
Better yet, find one already built at the neighborhood yard sale for two bucks!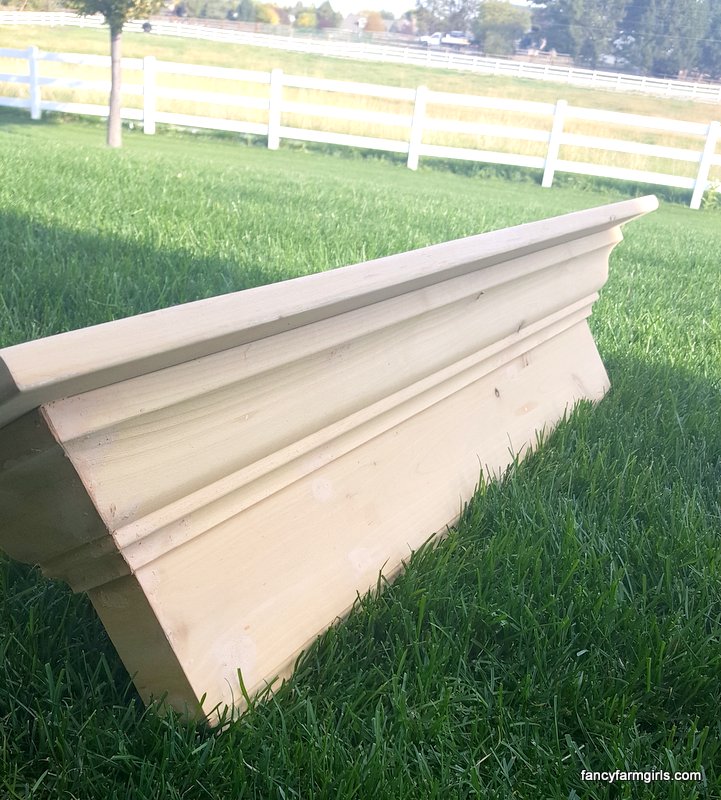 There's plenty of tutorials for building these guys on line. Or you can hope to get lucky and find one pre built.
So, we're going to skip straight to the refinishing part.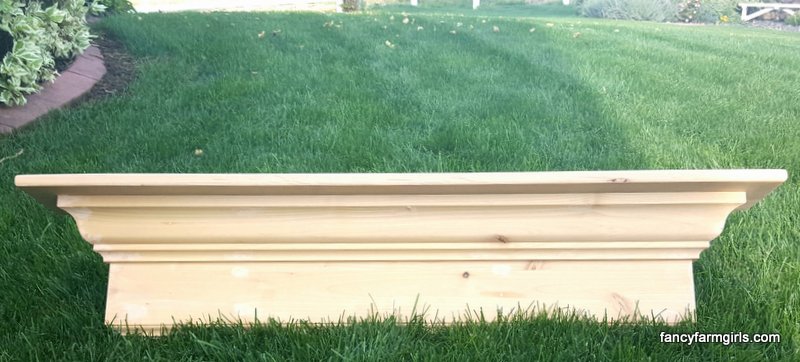 I wanted a distressed look.
However, because the wood was so light colored, I couldn't get the dark contrast I wanted, so I started by painting the entire thing solid black.
This will give me a nice dark color to peek thru when I distress it.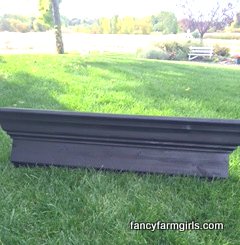 Let dry and then rub Vaseline anywhere that you would like it to appear that the paint has chipped off.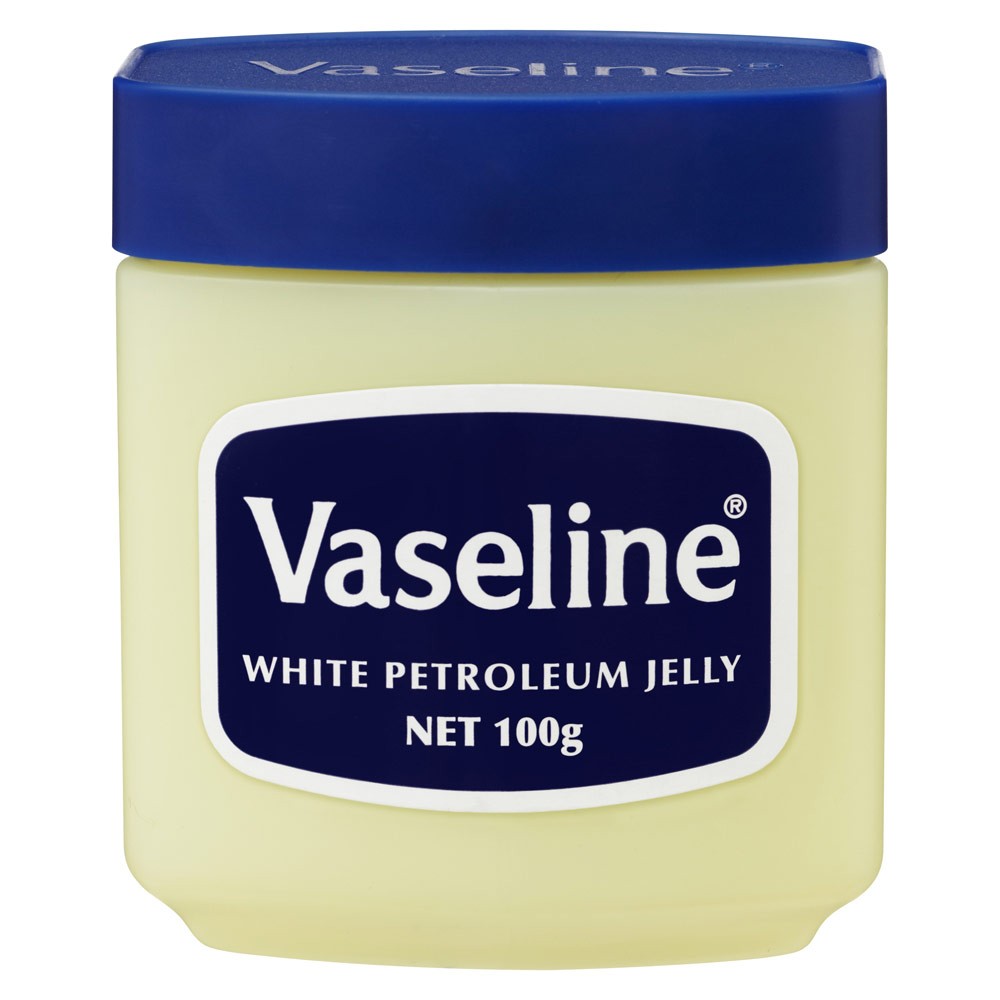 You can apply sparingly for just some hints of distressing,
or apply heavily to give it a more weathered and worn look.
With either application, you just use your finger to dab on the Vaseline in a non uniform way.
Then, we just sprayed on our top color.
Let dry and then simply take a damp rag and wipe across the entire surface.
The paint will easily wipe off from any areas that you applied the Vaseline.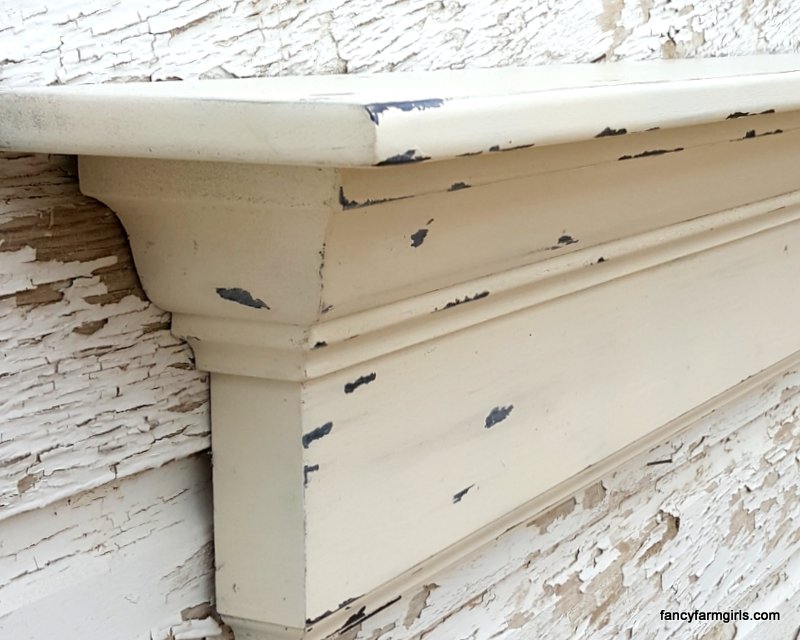 And just like that, you have a piece that looks like it has weathered and worn over the years.
This was spray painted so I just sprayed the piece entirely.
If brushing paint on, just be careful to not drag the paint brush too strongly over the Vaseline.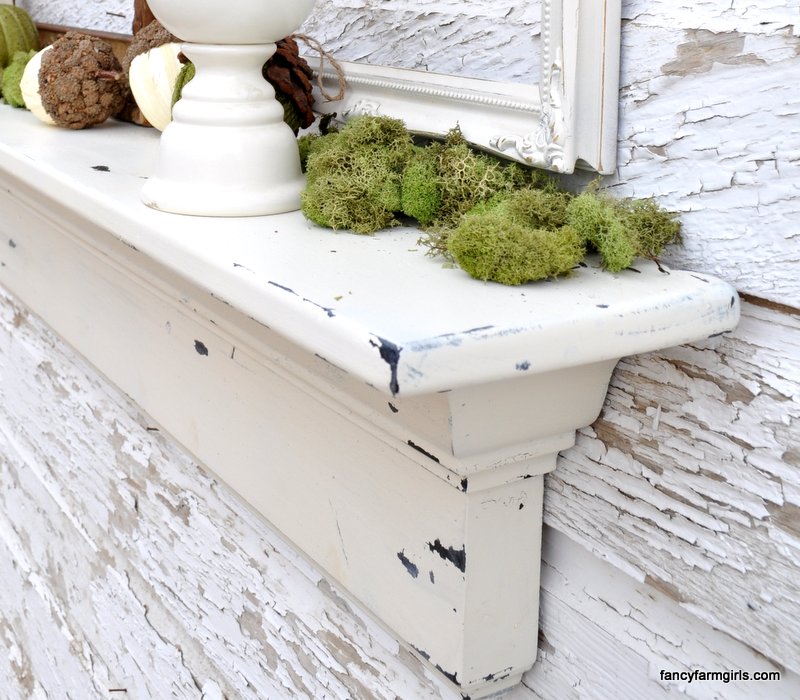 Perfect, chippy goodness.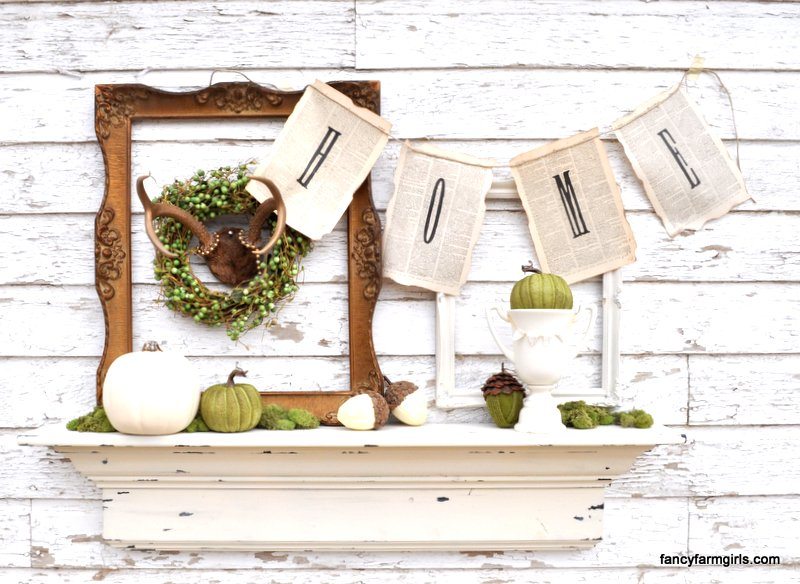 You know we have a bit of a hoarding problem.
We can't get enough frames! They come in so handy in giving a base to start from when decorating.
They add instant height and a framework to begin with.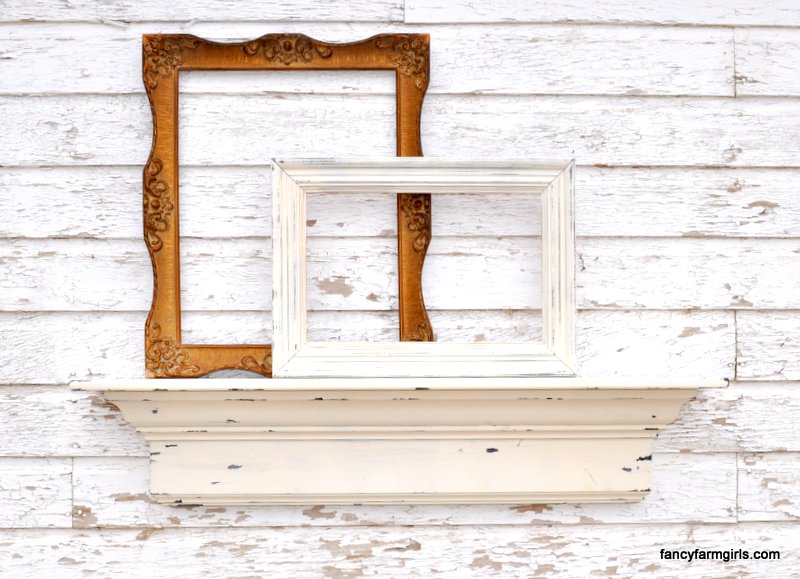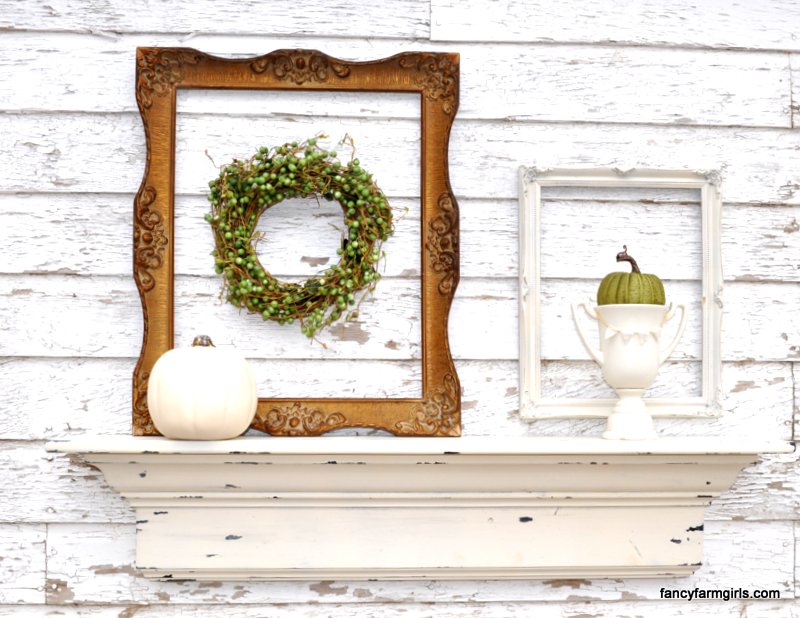 Fill in the frames with decorative objects,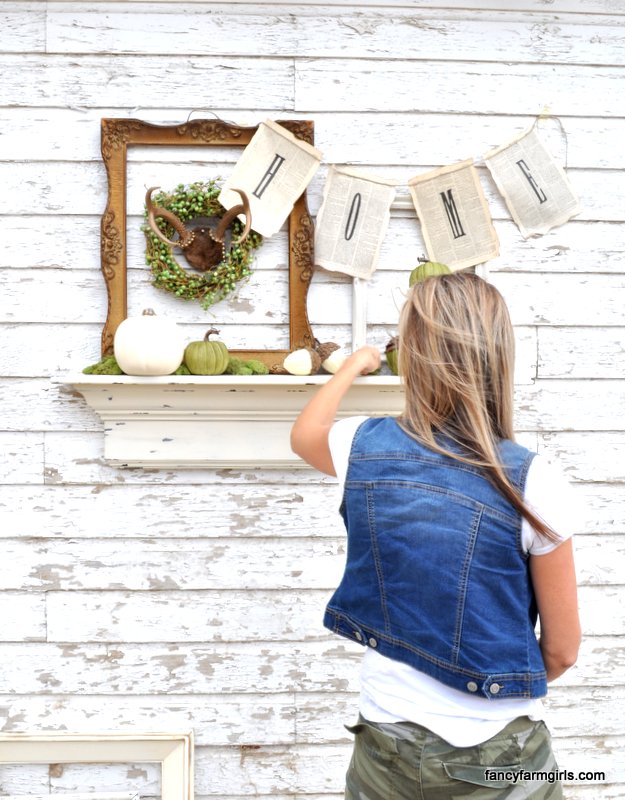 and then bring in the small fillers.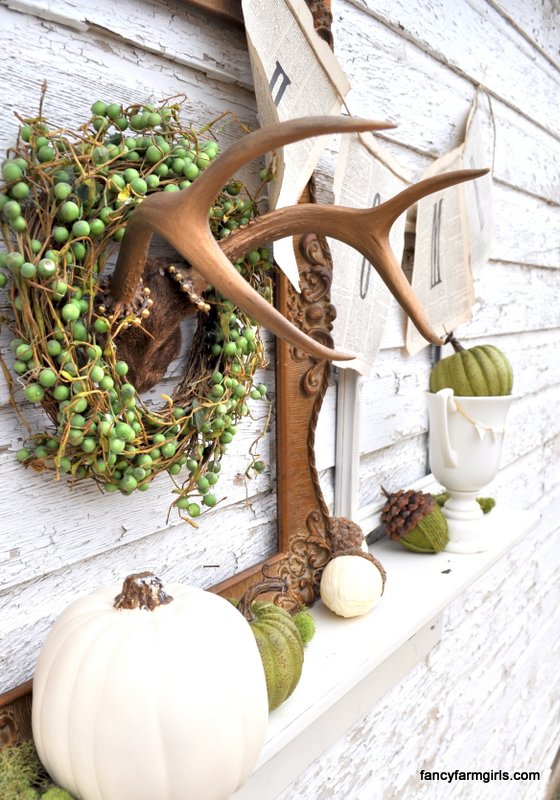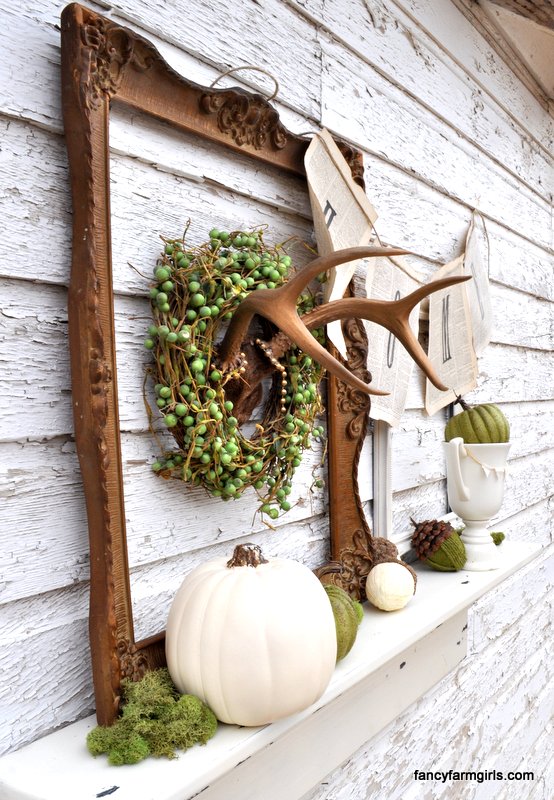 By using a neutral color scheme, it will take you from Halloween straight onto Thanksgiving.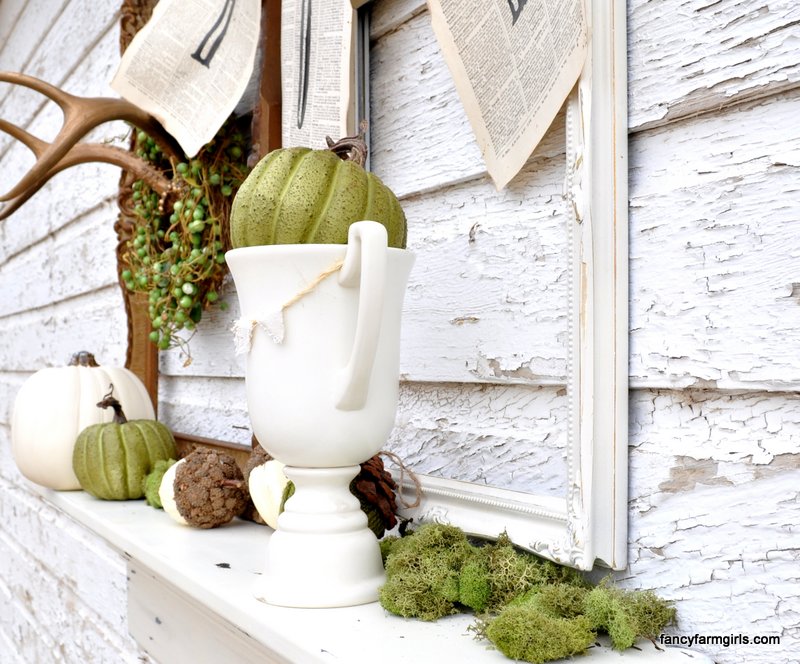 Tuck in a little moss along the bottom and everything becomes unified.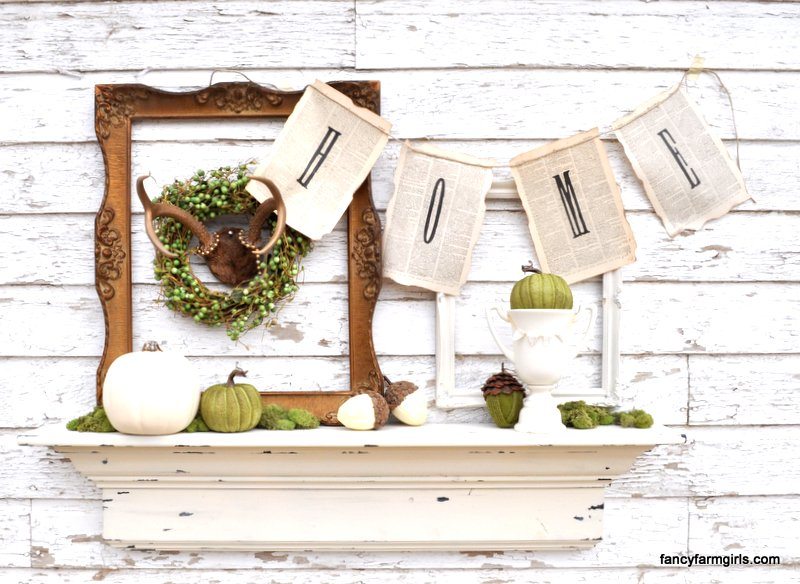 The banner is just dictionary pages glued onto some jute with vinyl letters applied.
No sanding required. Just good ol' Vaseline.
This end table was also distressed using the same Vaseline technique.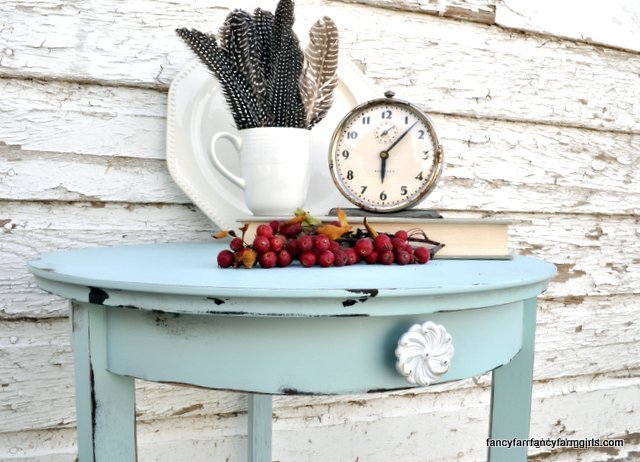 Now back to the hoarding problem……
The barn is FULL and we need to make room for more treasures!
It's our semi-annual Fancy Farmgirls Sale!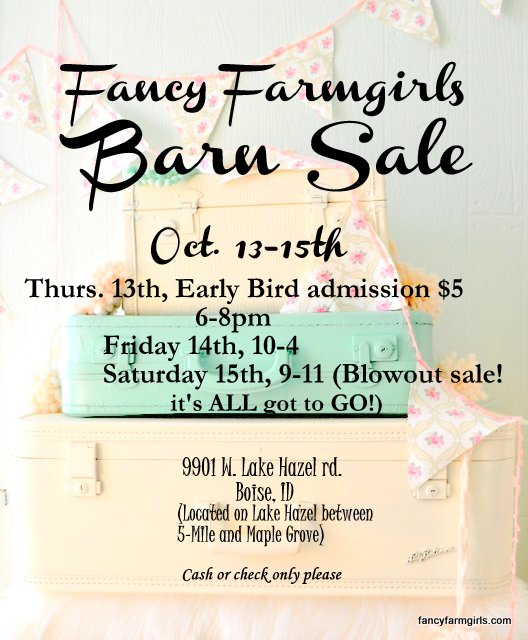 Come shop the sale as well as items straight from the old Fancy Farmgirl farmhouse.
After 8 years, we're saying goodbye!
The new farmhouse is just days away from being complete!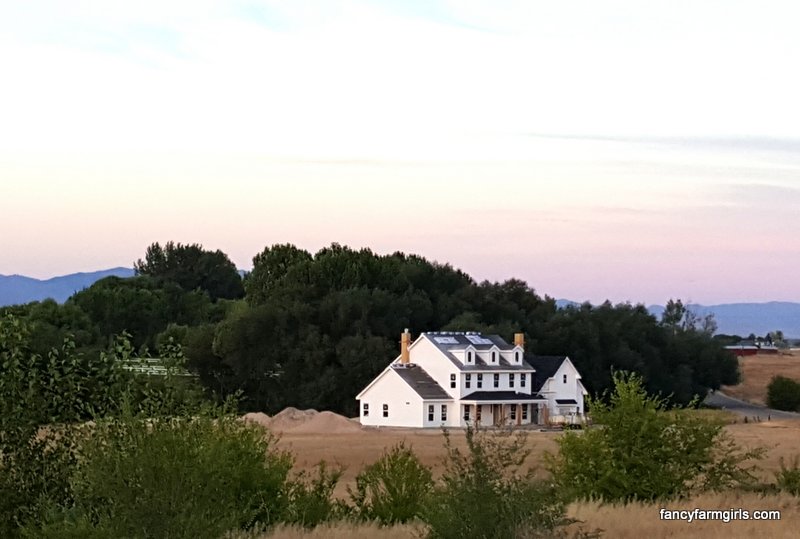 Follow along as we begin a new adventure!
Subscribe to blog HERE.
or follow us daily on Instagram
or Facebook.