This post is sponsored by The Home Depot DIH Workshops. All opinions are 100% mine.
This fun Home Depot DIH workshop is THIS WEEK!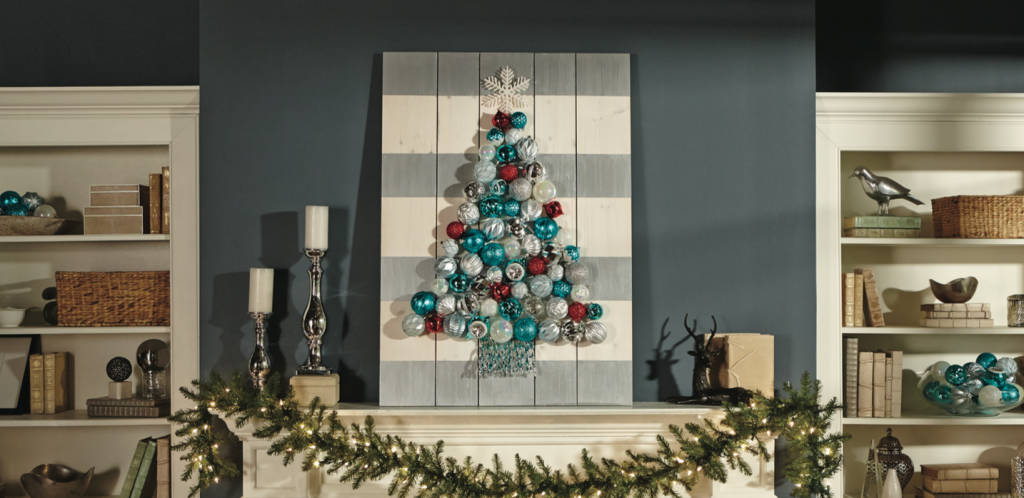 To attend one in your area, CLICK HERE TO REGISTER.
Instead of planking the boards perfectly vertical, I planked them on an angle to make a Christmas tree shape! If you want your wood to look old and distressed like barn wood, you can easily alter them with THIS tutorial.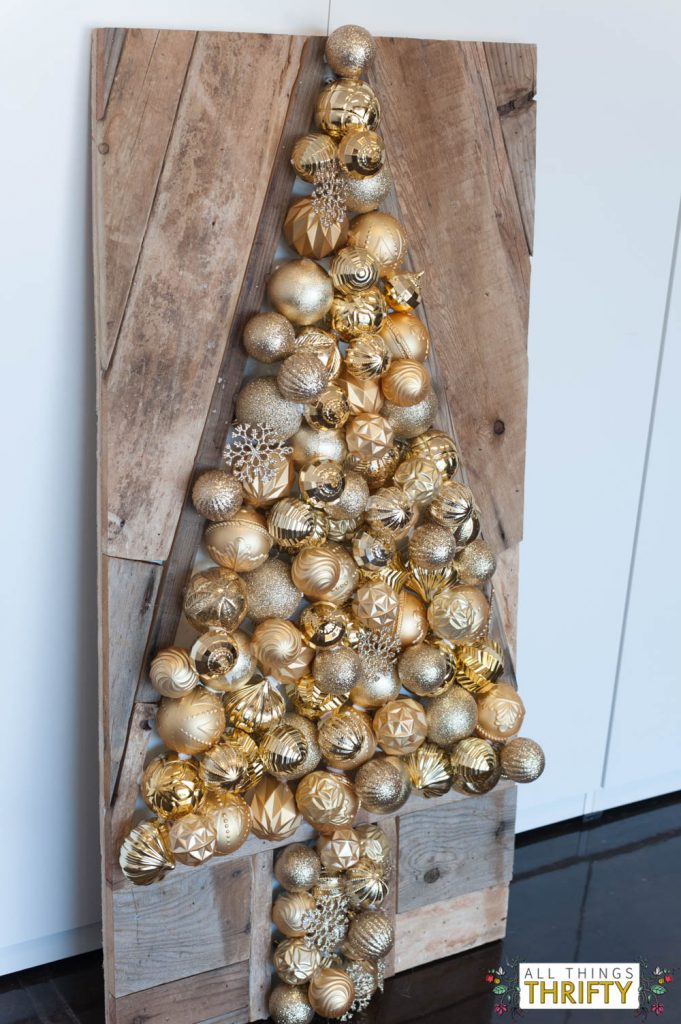 I placed a painted plywood sheet on the back to hot glue the ornaments to. The gold ornaments were super inexpensive at Home Depot too!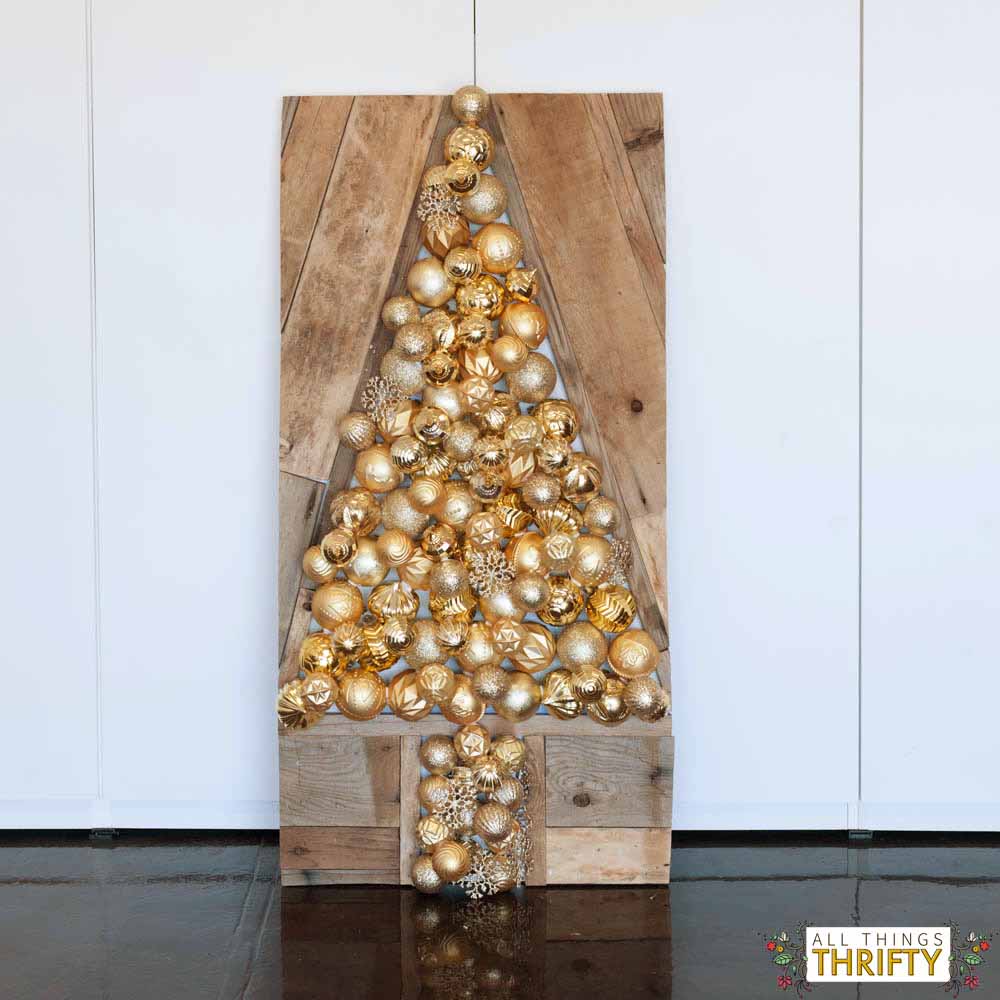 It's so cute! I'm excited to start putting up my Christmas decorations now. I'm a rebel blogger and don't put them up as early as some do. So stay tuned to find out where I put mine!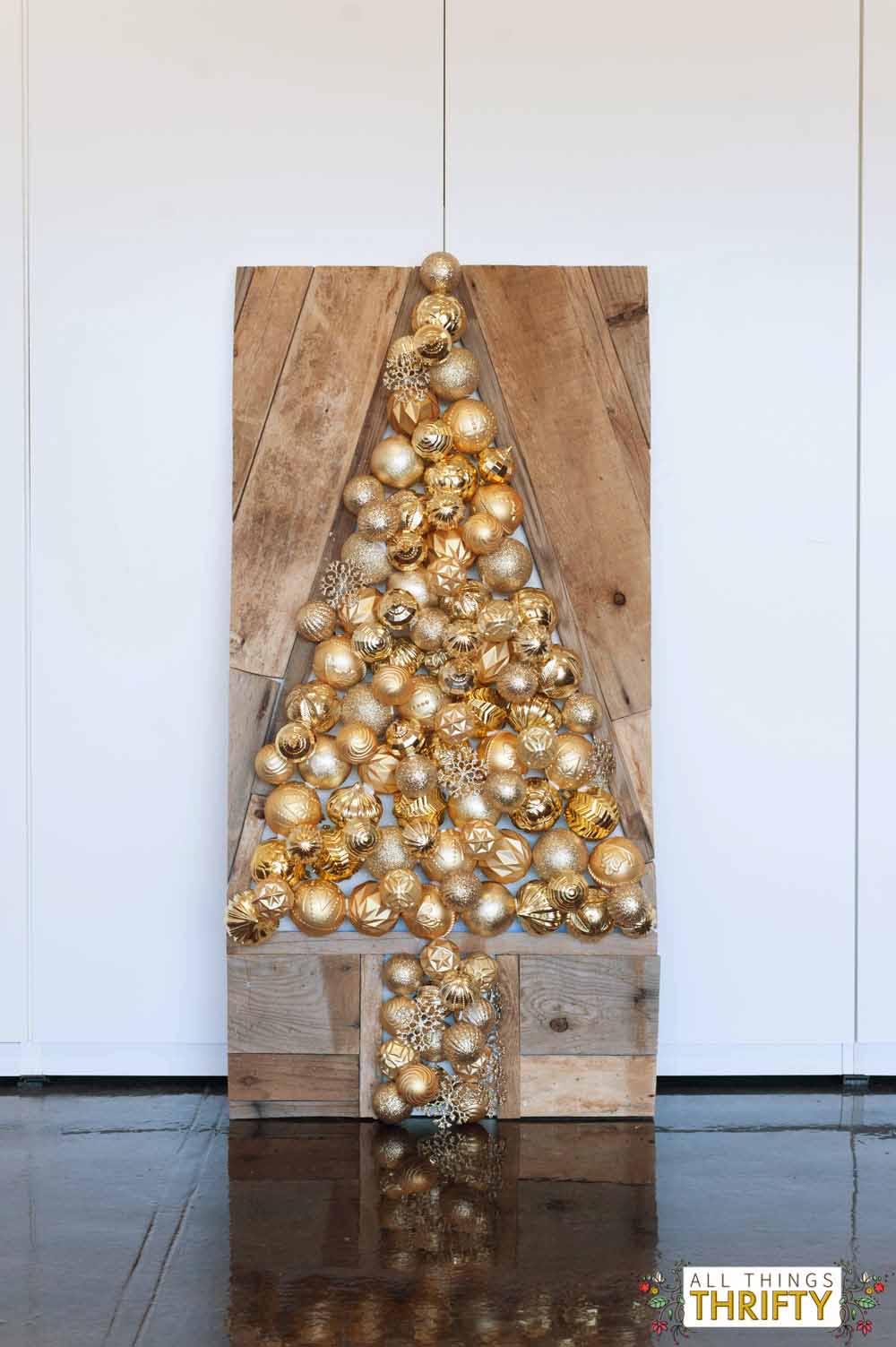 I'm blown away with all of the other creative renditions out there! Check them out: