For the last few years, I have become slightly obsessed with having a yearly calendar. I love scheduling out the year, and it has made my life so much easier to be able to visualize our entire year right before my eyes. I can see our summertime weeks. I can see when we have vacations planned. I'm such a visual person, and this is the third year that I've had it. I cannot live without it. SO….I made a FREE printable one for you!
All you have to do is download the calendar and send it to Staples to get printed. I laminate mine at a local print shop and use wet erase markers to write in events.
And guess what else!?! I HAND WROTE the months!! FUN, right!?!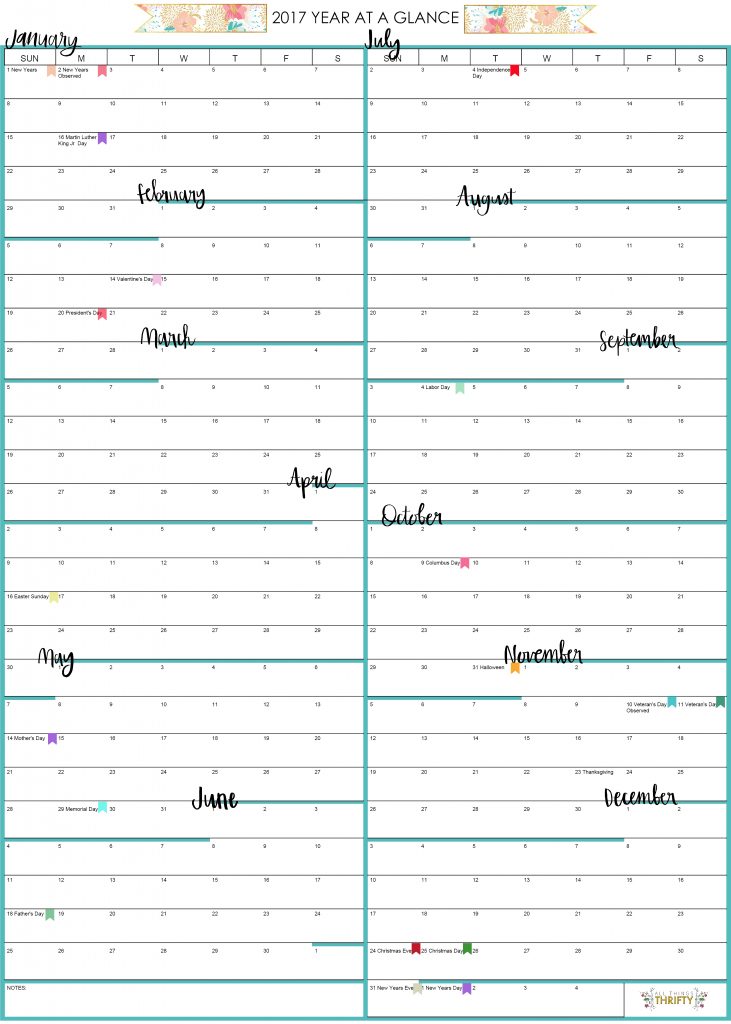 Click here to download the FREE printable —>2017 calendar The dimensions are 30X42 inches. But you can adjust them at Staples if you want it a different size.
Our calendar is already full of scout camps, conferences, spring break….etc. I even know when school starts next year! I kinda feel like super mom!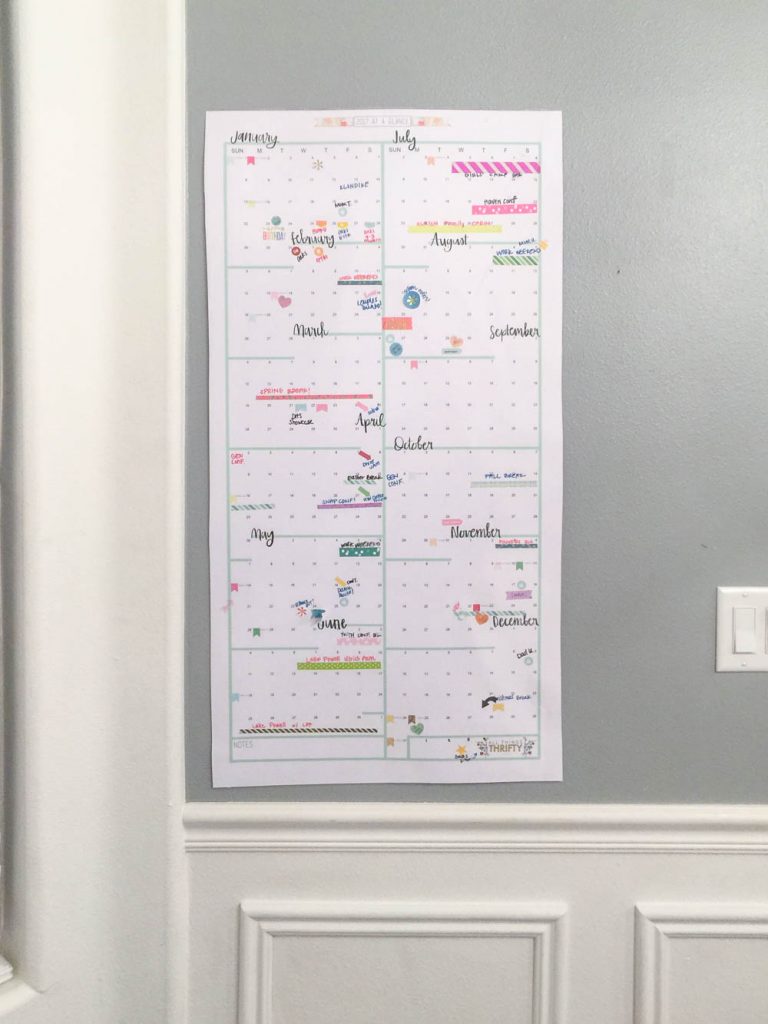 For my bunko at my house last month, I gave a laminated calendar to each of my friends in my group and then we personalized them after we were done playing bunko. I got out my washi tape and we had a BLAST!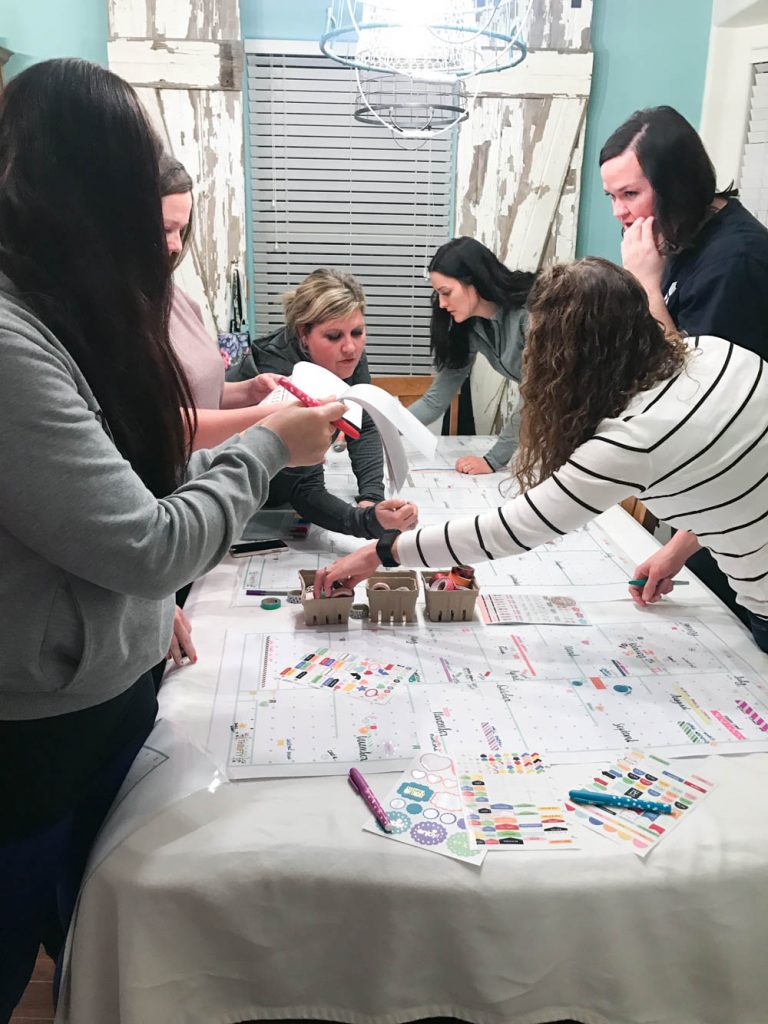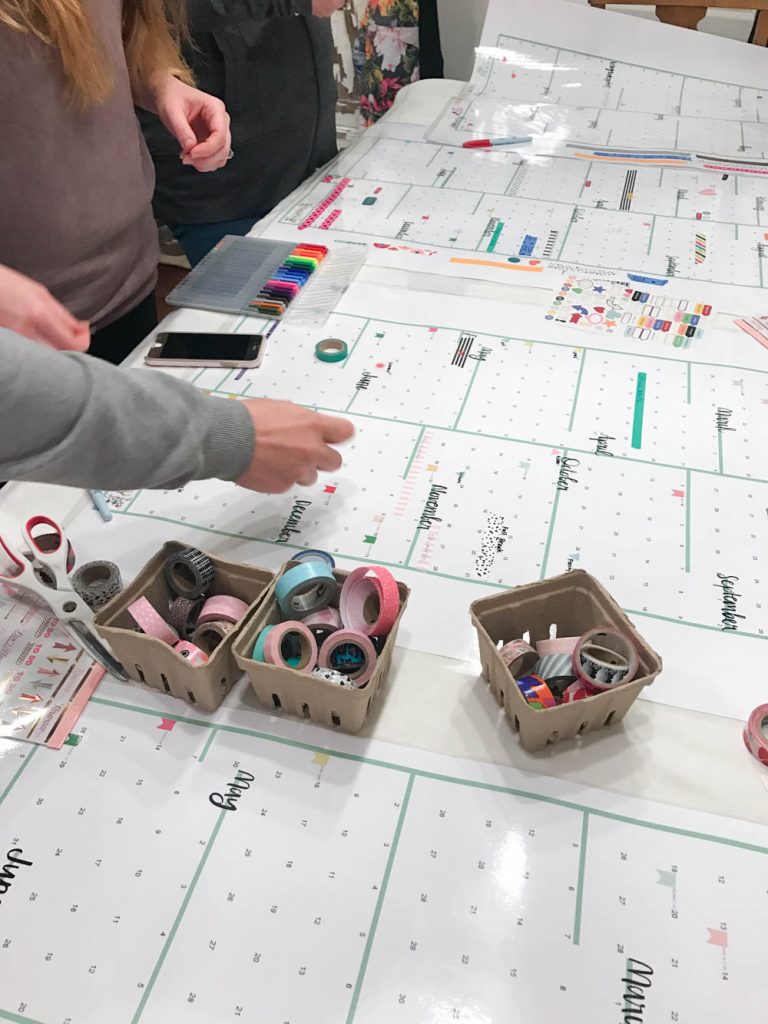 After shopping around, the cheapest place to get a colored copy is at Staples. Choose their colored blue print option and for the calendar it costs less than $6 for full color!

I hope it helps you stay organized!
xoxo,
Brooke