Hi All!
Fancy Farmgirls Here.
We recently painted our front office a beautiful deep blue.
We asked for your votes on Instagram and in the end….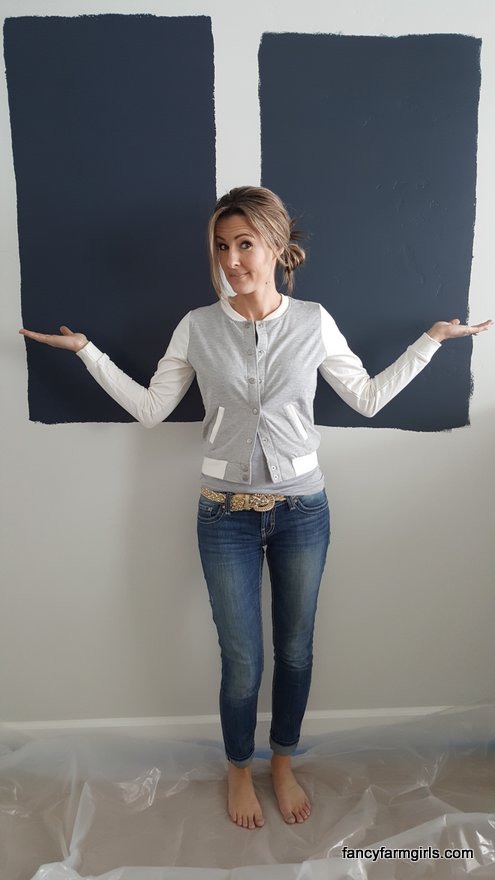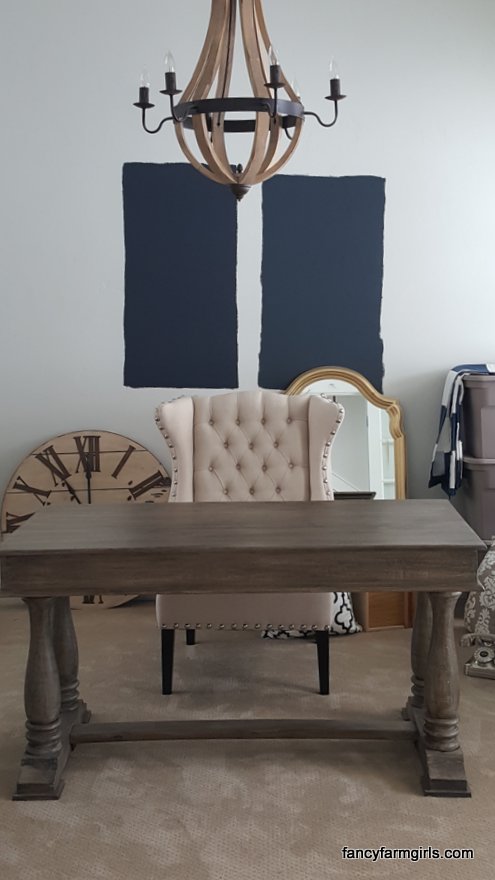 Benjamin Moore "Blue Note" came out the winner!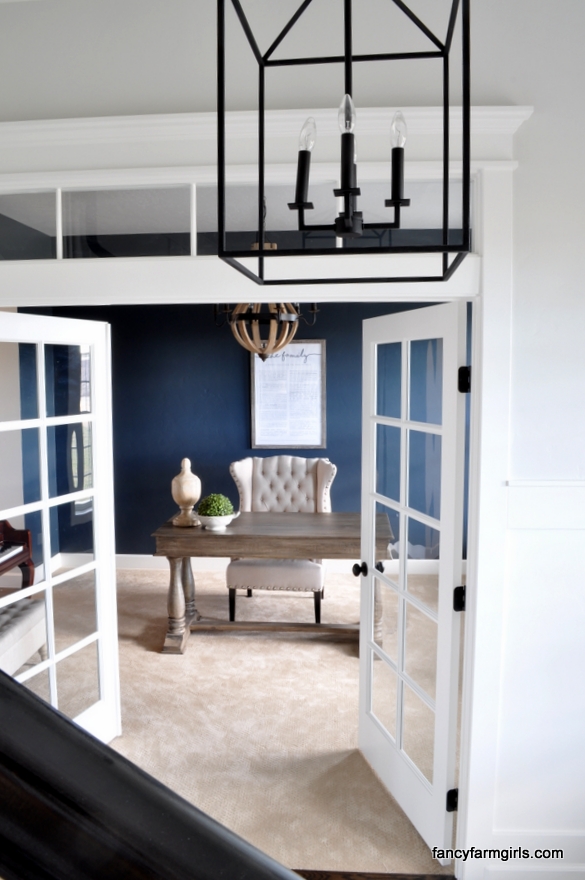 We're loving the drama it adds to the space.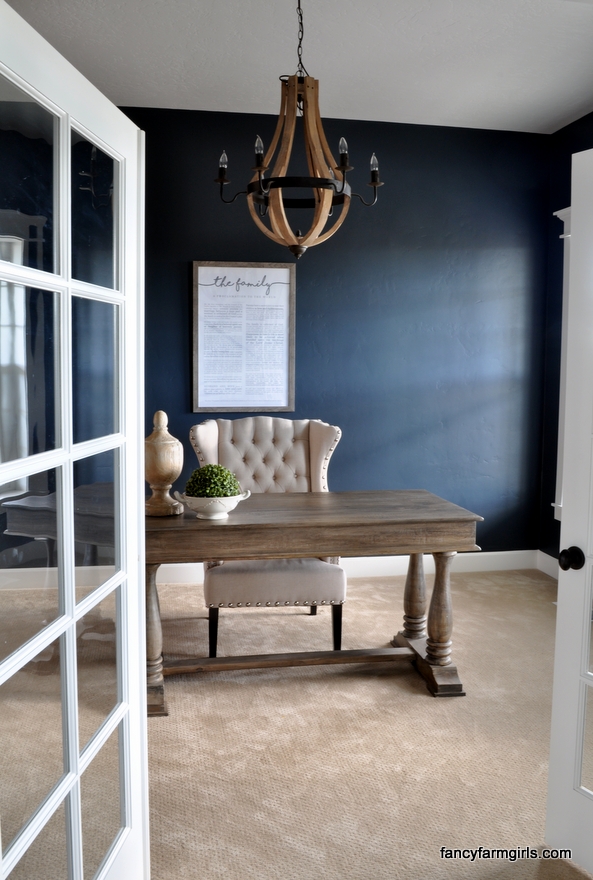 "The Family" print can be found here .
We had some leftover paint from our wall samples so we mixed them together and put them to good use.
I purchased this little desk off Craigslist several weeks ago.
Bless you Craigslist. Couldn't pass up those curvy lines!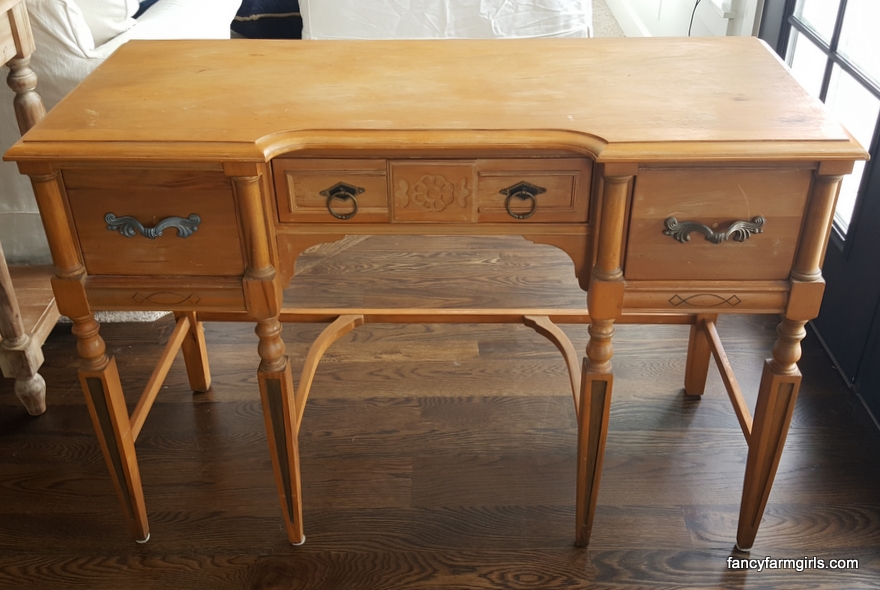 We removed the hardware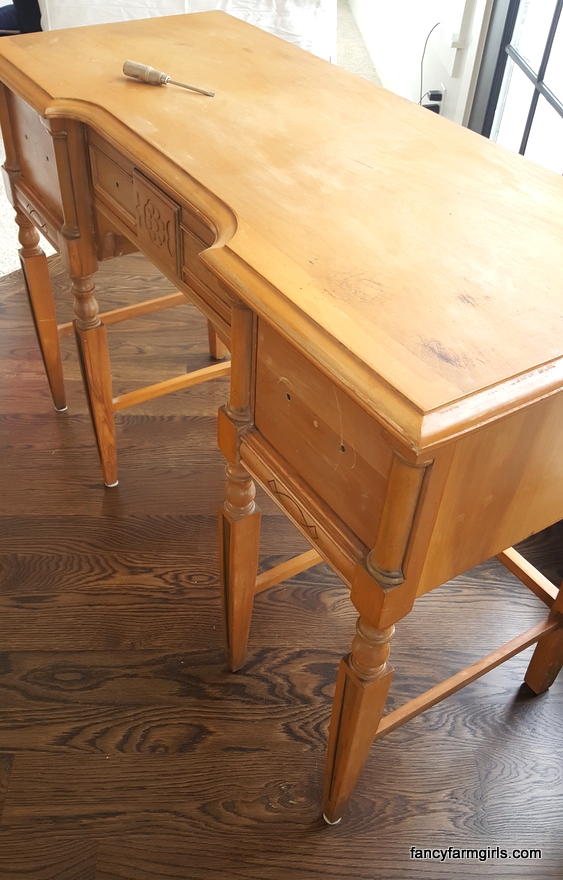 and gave her a whole new look.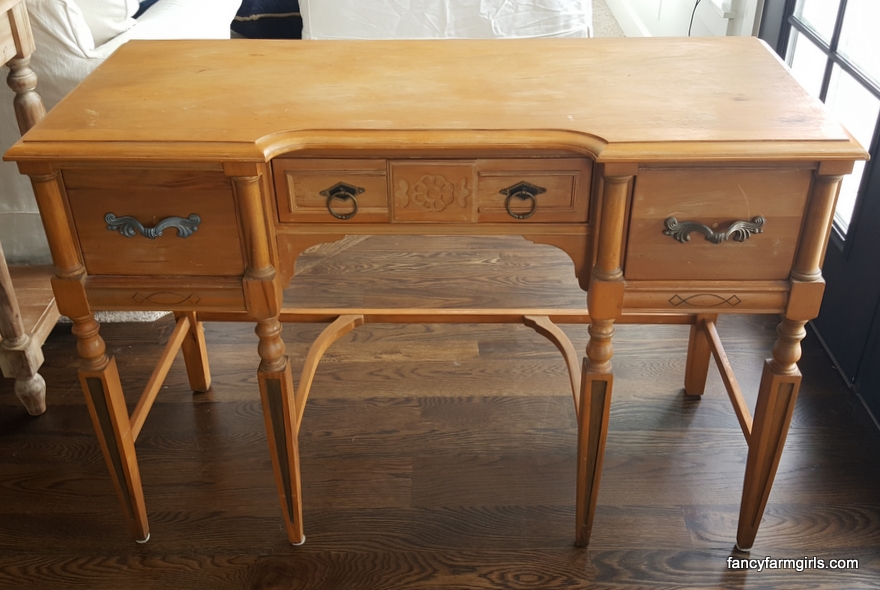 BEFORE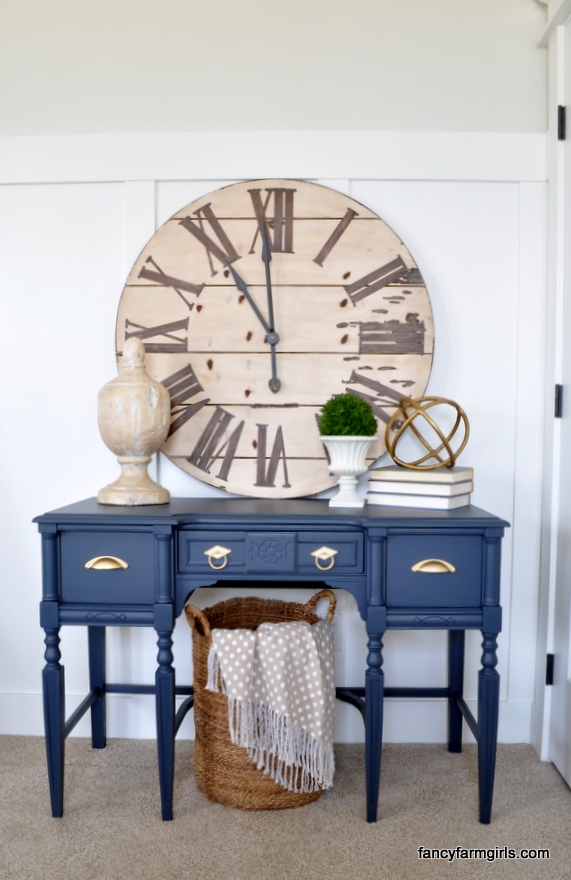 and Ba da Bang, Ba da Boom!
AFTER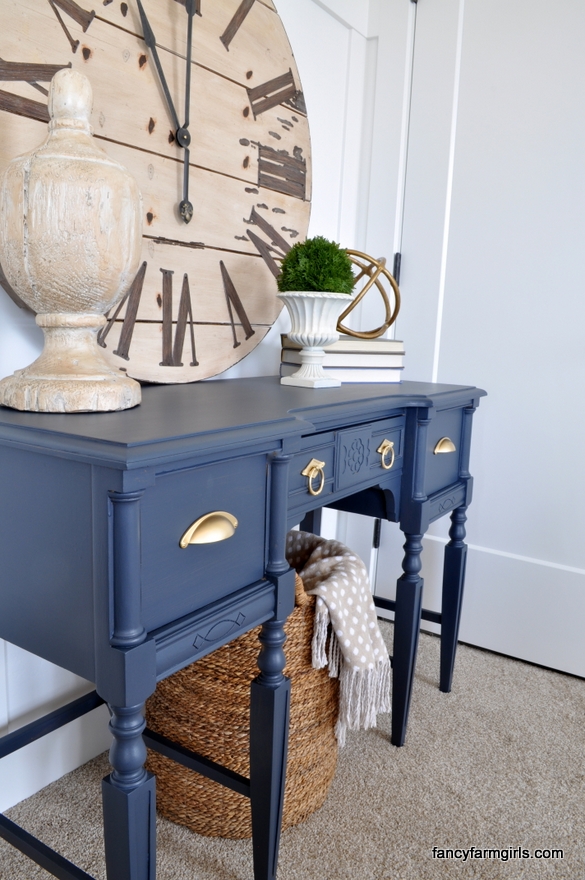 Love the pop of gold. Sprayed with Rust-oleum Gold.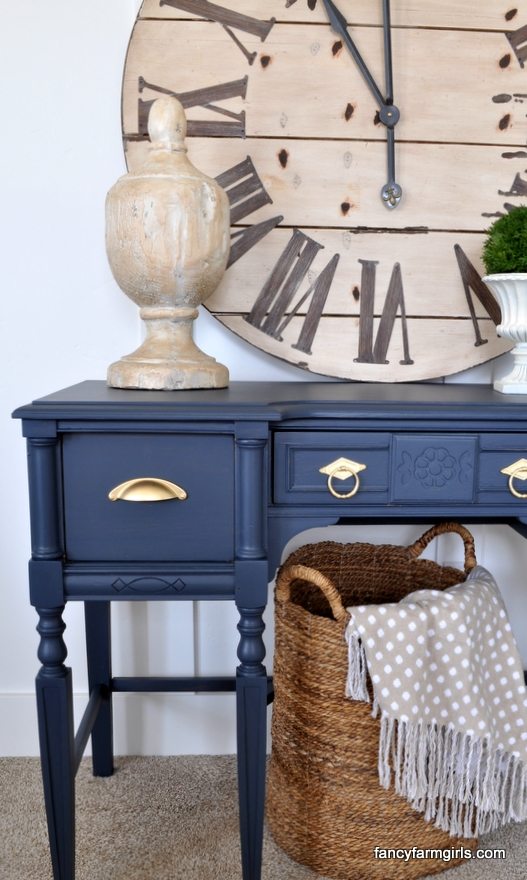 We kept the original hardware on the middle drawer and just spray painted it, then replaced the side pulls with some freshly painted bin pulls.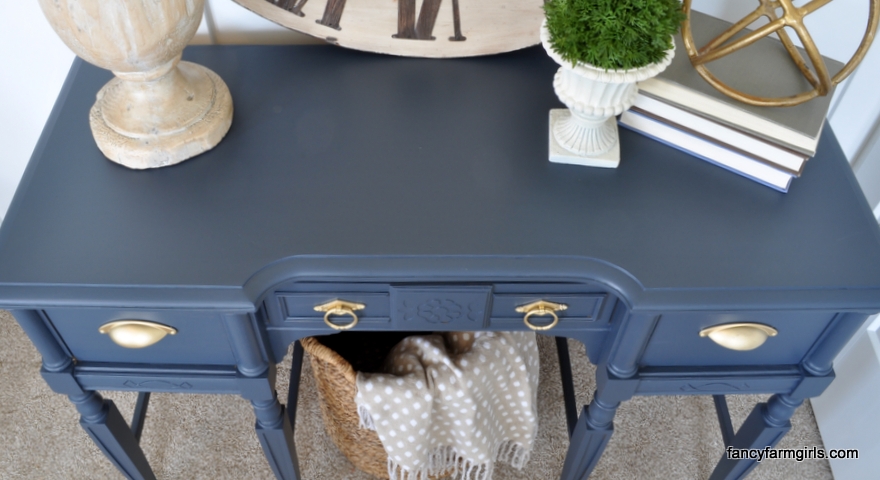 Loving the richness of this color.
It's still as timeless and classic with its navy blue and gold.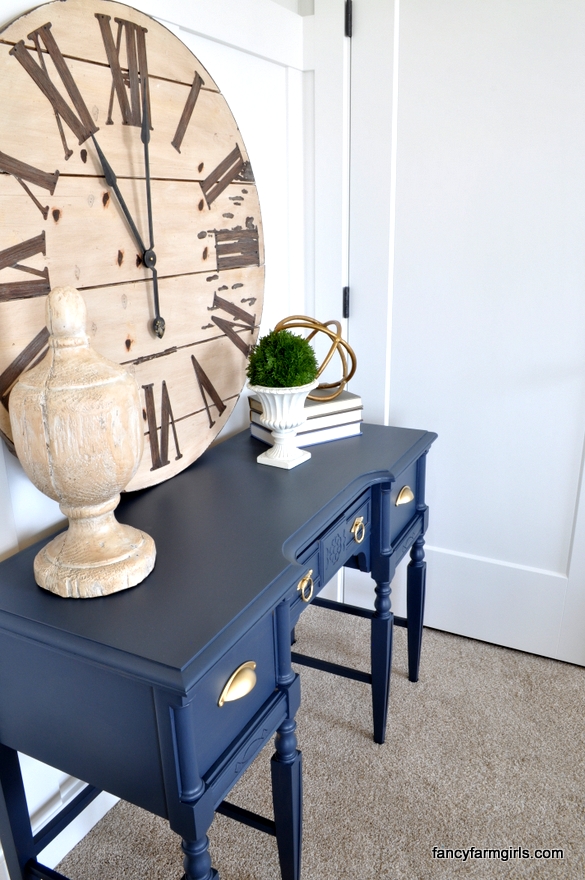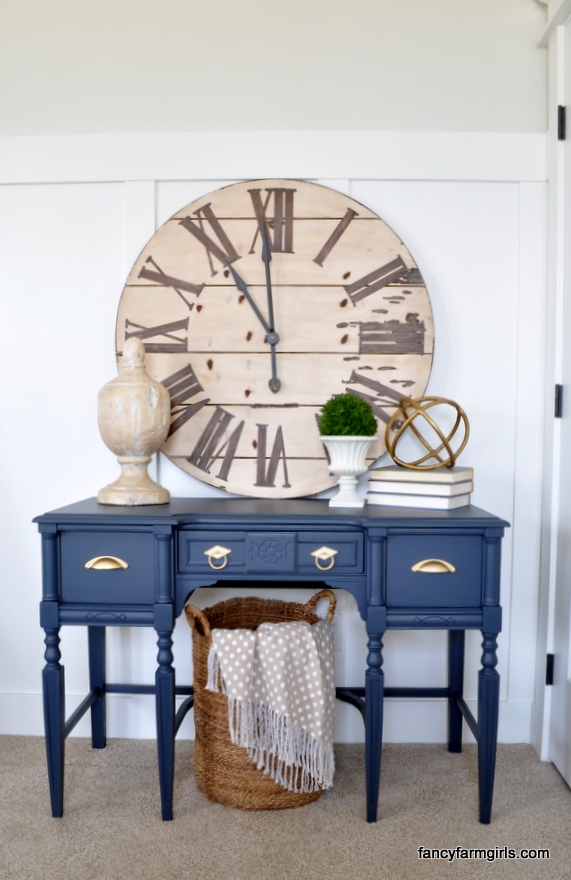 This piece will be heading to our Fancy Farmgirls Barn Sale later this Spring.
Subscribe to the blog for upcoming dates.
Paint: 50/50 BM Blue Note and BM Hale Navy
We had extras of each color so mixed them together and loved the result.
Mixed with BBFrosch Chalk Paint Powder,
which allows you to skip all the monotonous prep work and turn ANY paint into chalk paint.
Order HERE
Hardware: Rustoleums Gold Mirror Effect
Follow us on our blog Fancy Farmgirls
for more transformations and to see our latest post on tried and true blues.
and