Colorful Girls' DIY Bedroom Makeover done with items bought at our favorite thrift store, Deseret Industries! Plus, the inside scoop on the newest Deseret Industries in Southern Utah, opening April 20th at 10AM in Cedar City, UT! This is a sponsored post, but all opinions are 100% mine!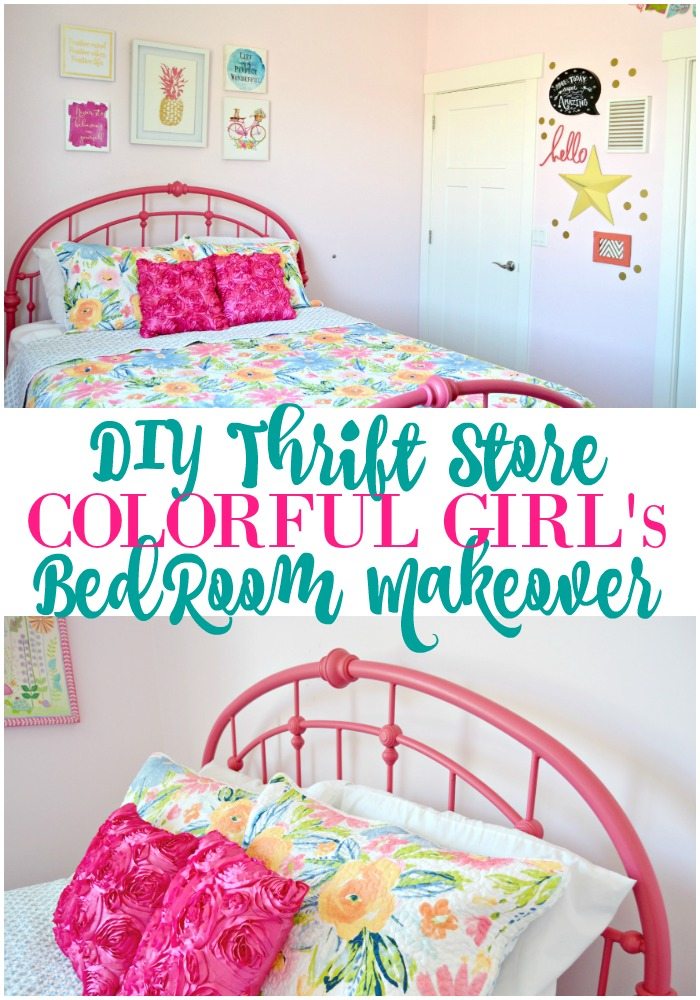 Hey ATT fans! I'm Jessica, Brooke's FAVORITE sister-in-law, at least that's what I keep telling her! I usually blog over at Lou Lou Girls, but today I'm filling you in on the GRAND OPENING of the new DI right near my home in beautiful Cedar City, UT!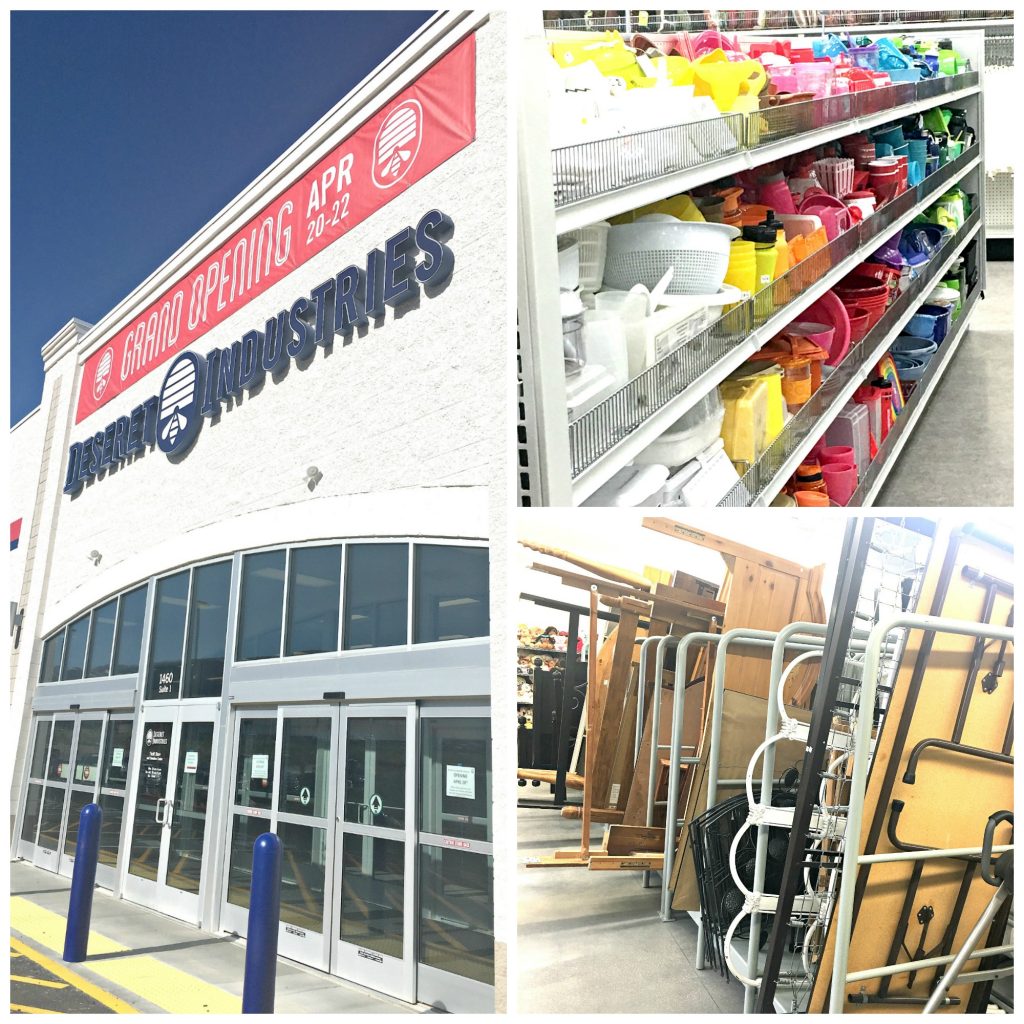 I was lucky enough to tour the new DI before ANYONE else got in, and I'm super pumped about it, because it is literally less than a mile from my house! YAYA! Yes, I'm a bit too pumped about a thrift store, I know. But have you seen all the awesome deals you can get at Deseret Industries??? And do you know they color-coordinate all of their items! It looks so beautiful in there! Not like a thrift store AT ALL!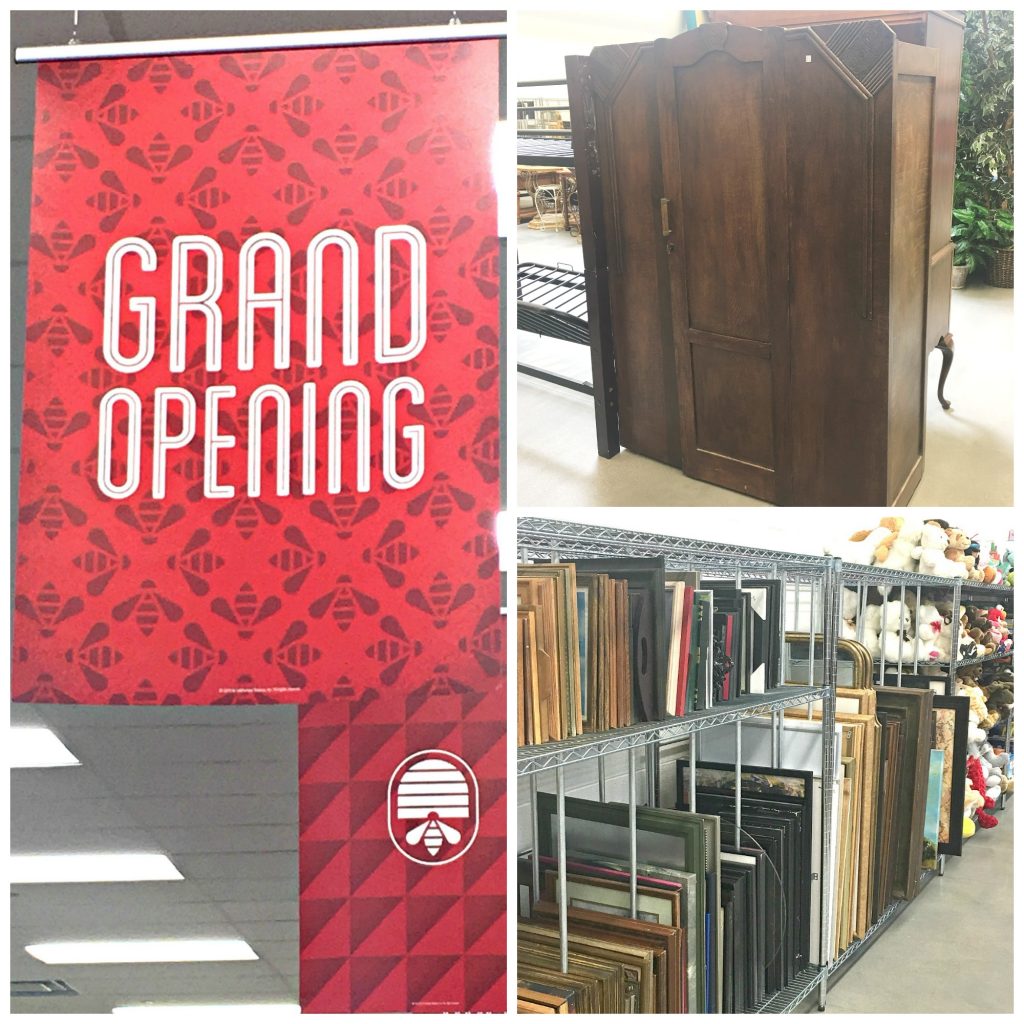 I know all you ATT fans are super into DIY and I KNOW you stalk the thrift stores in your neighborhood for that special treasure only YOU can transform! So I know you GET it!
But why shop at the D.I. instead of another thrift store? I literally have a million reasons, but I'll just give you my top 3!
1- The D.I. is not only an awesome place to find thrifty treasures, but it also supports individuals in your community. They have an amazing career builder program that helps their employees to move on to bigger and better things! In fact, that's one of the main goals at the D.I., to give their employees the work experience and skills they need to develop into thriving and contributing members of society! Your contributions and purchases support that program!
2- Deseret Industries also aids in Humanitarian efforts all around the WORLD! So when you donate or make a purchase at the DI, you can feel good, knowing that you're helping to make a difference in someone else's life, not only in your community, but worldwide!
3- The D.I. also partners with businesses in your community to help their graduating employees find new jobs! They even PAY the wages of the employees while they get more work experience somewhere else!! That's unheard of! It's awesome! They even pay for their employees to get trained in other fields of work and have many employees go on to be nurses, truck drivers, computer programers and graphic designers!
Are you convinced you need to shop at Deseret Industries yet? I know I am! And if that's not reason enough, here's a sample of what you can do with some of the second-hand treasures you can find at the DI…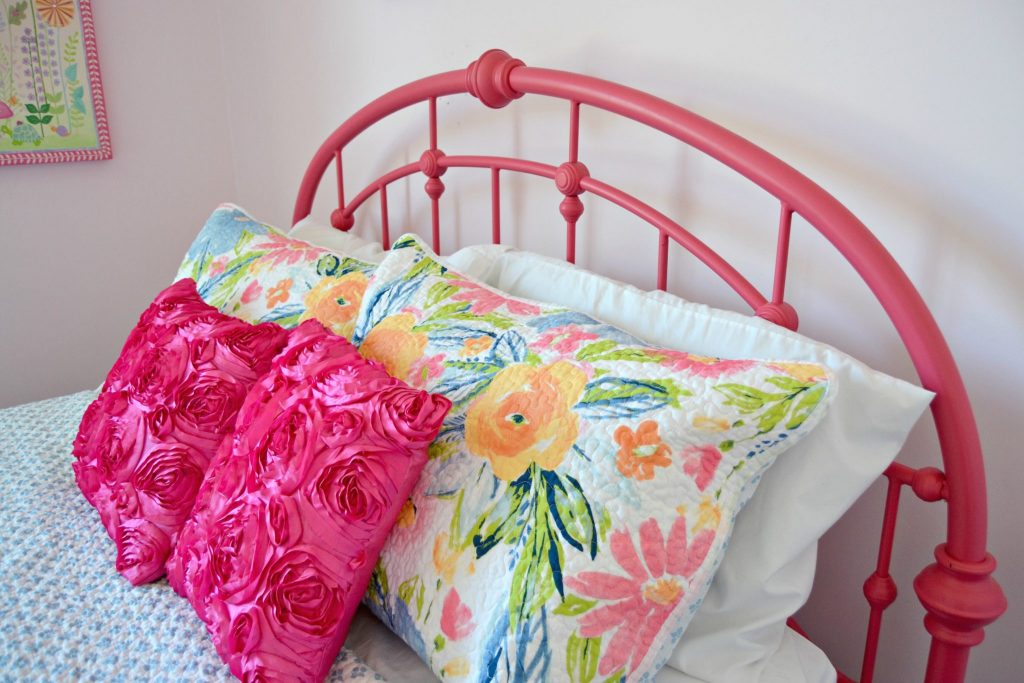 After we had our 4th baby, we needed to move our oldest girls into the same room. At first they had bunk beds, but just a few months ago, they became like the Princess and the Pea and decided their beds just weren't cozy enough! They wanted to share a bed SO bad. Luckily, our local DI had an old metal bed frame, like the white bedframe (pictured below) that I saw at the new Deseret Industries opening this week, here in Cedar City, UT.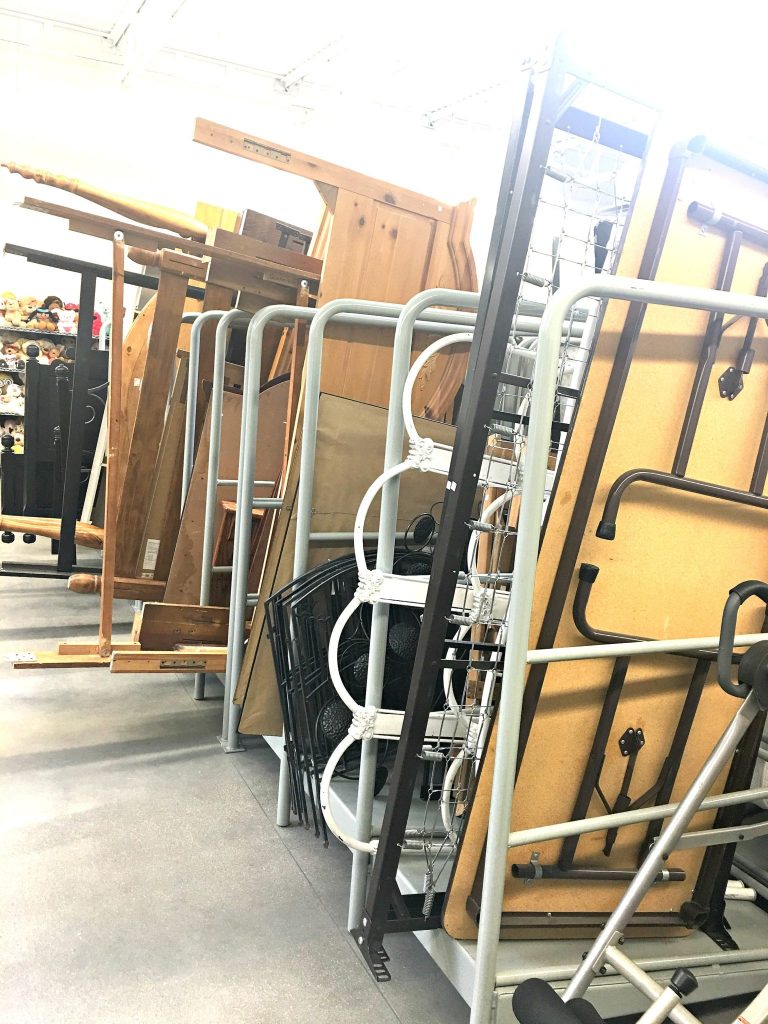 We spray painted the heck out of that head board and footboard with some of Brooke's awesome spray painting techniques. You can find a tutorial here.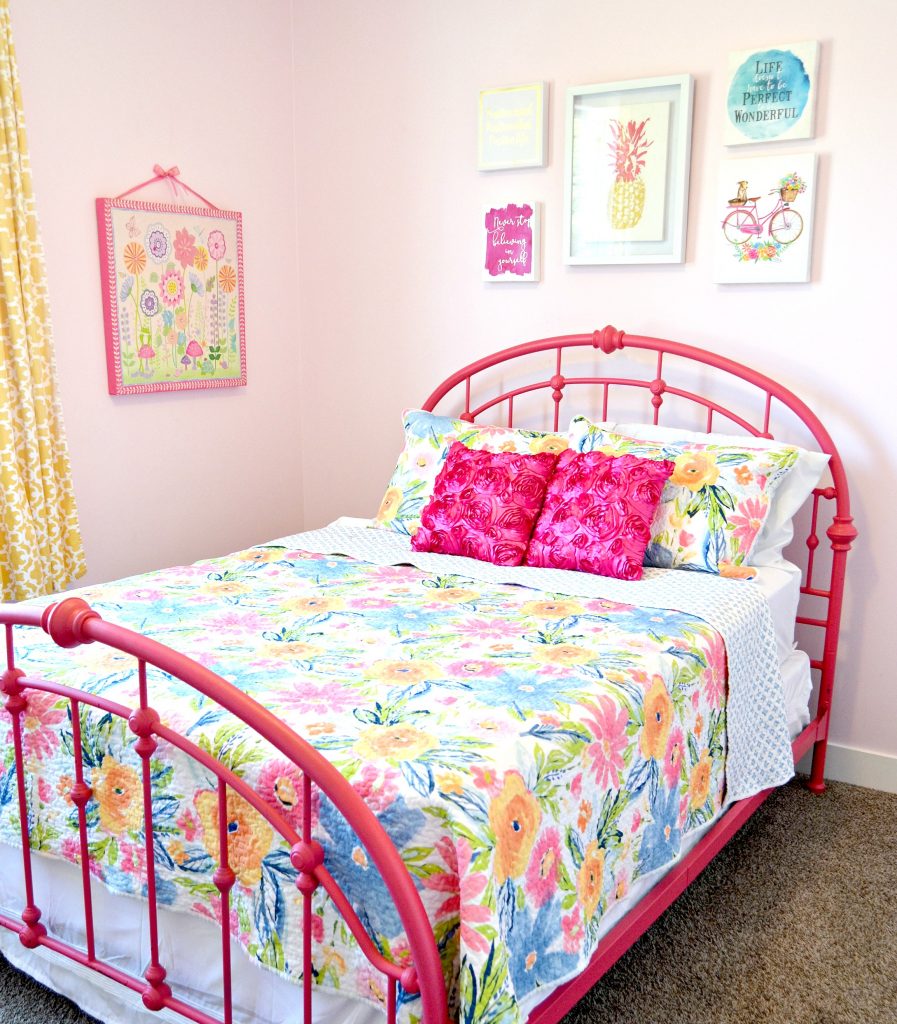 And VOILA! A new-to-us bed frame!! The girls were SO excited! The walls were bare though, they looked like this…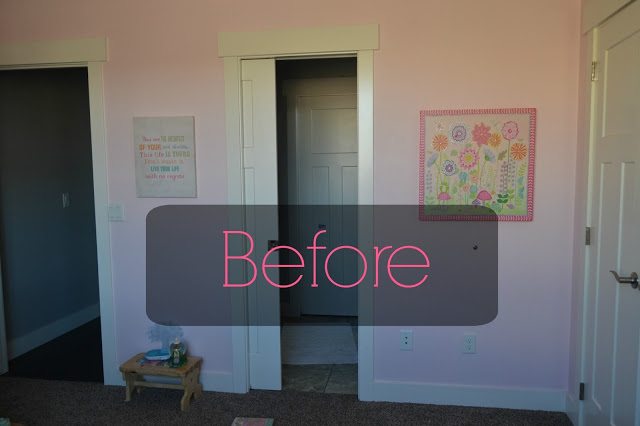 So we got some picture frames and this groovy star from Deseret Industries and spray painted the crap out of those too! And BAM a cute and THRIFTY gallery wall! I even used scrap book paper to fill the frames, so inexpensive!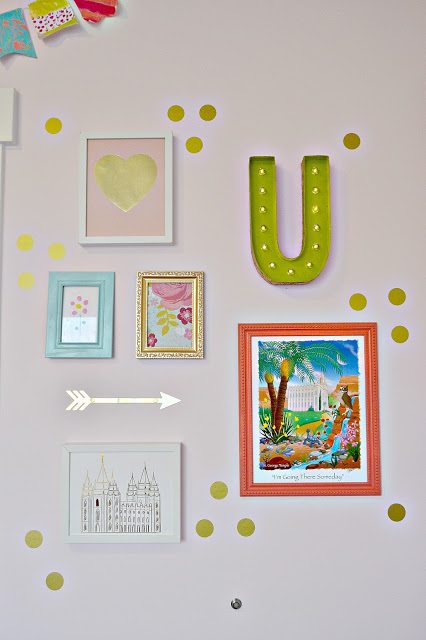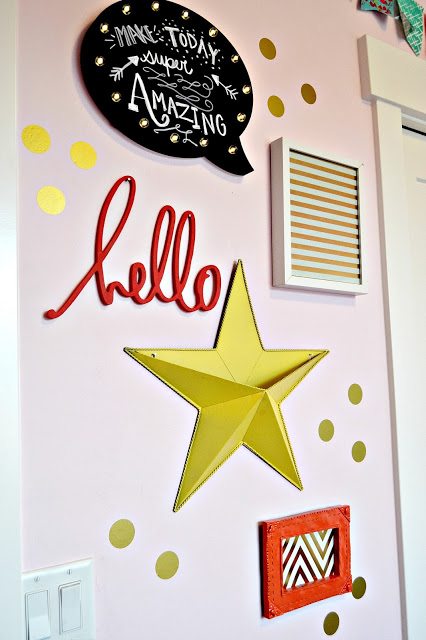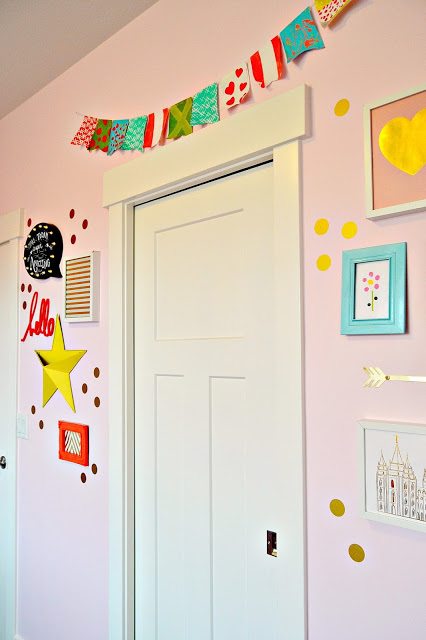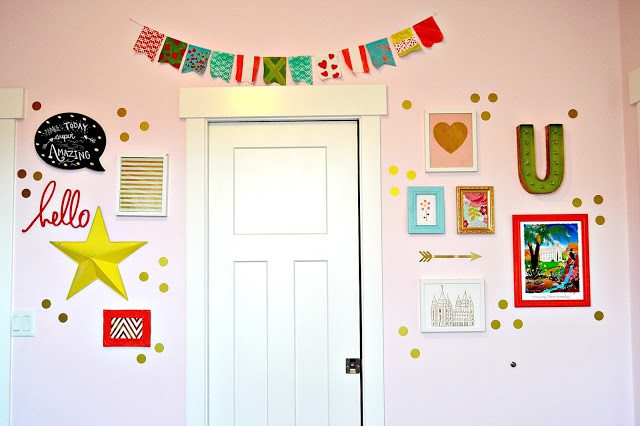 Brooke knows WAY more than the average Joe about spray paint, so if you find a lovely treasure this week, check here first to see how to use the spray paint to the best of your abilities!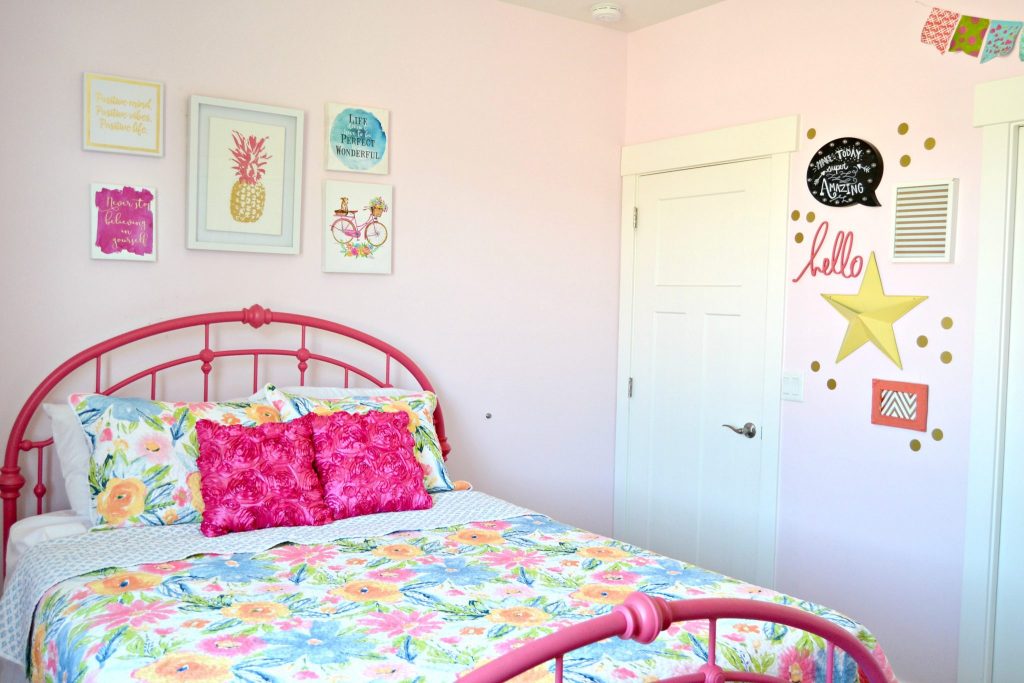 Or, if you find something like this metal headboard, and you have your heart set on chalk paint, head over here to learn how to use chalk paint on metal! You also check this post for how to use spray paint on outdoor furniture or a metal headboard, like we did!
Now that you have some ideas, RUN, don't walk to the Grand Opening of Deseret Industries at 1460 S. Providence Center Dr. Cedar City, UT!
They will open at 10AM on Thursday, April 20th, 2017 and the first 500 guests will get a free tote! They'll have live bands playing during the grand opening and AWESOME MUST-HAVE thrifty treasures!!
Mark your calendars! You don't want to miss it! Your thrifty treasures are waiting for you!
And, if you don't live in Cedar City, click here to find a D.I. near you!
-Jessica