The great move of 2016 almost did me under!
We had our Fancy Farmgirls shed that was just too easy to enable our hoarding tendencies.
It was the move that never seemed to end! It was rather overwhelming (what move isn't!)
and it caused us to re evaluate "the stuff".
So, in an effort to have less is more, I've tried to be intentional of what I bring into our new home.
Once upon a time I would have quickly filled it up just for the sake of filling it up.
This time, I'm taking my time and trying to be much more intentional, which results in taking a lot more time.
Therefore… I still have many a naked room.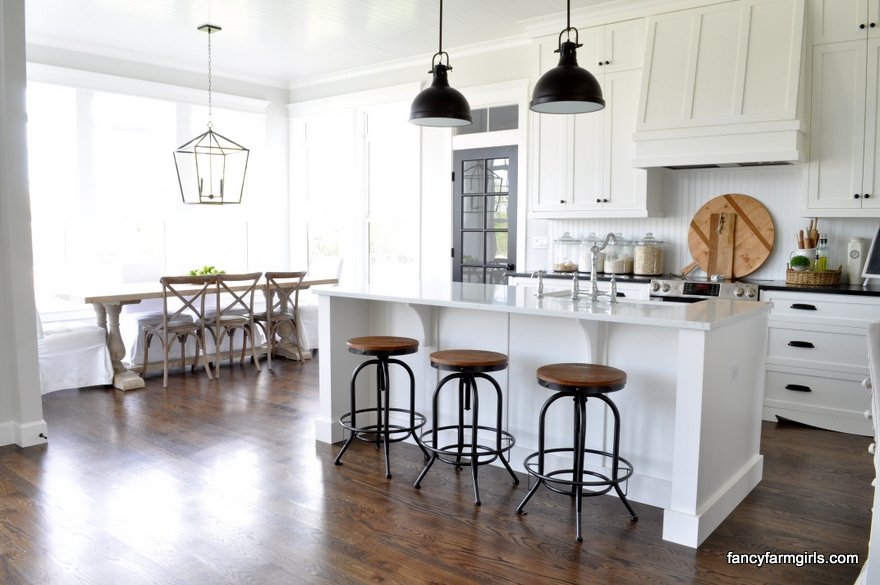 I love a bright white kitchen so this space makes me all sorts of happy,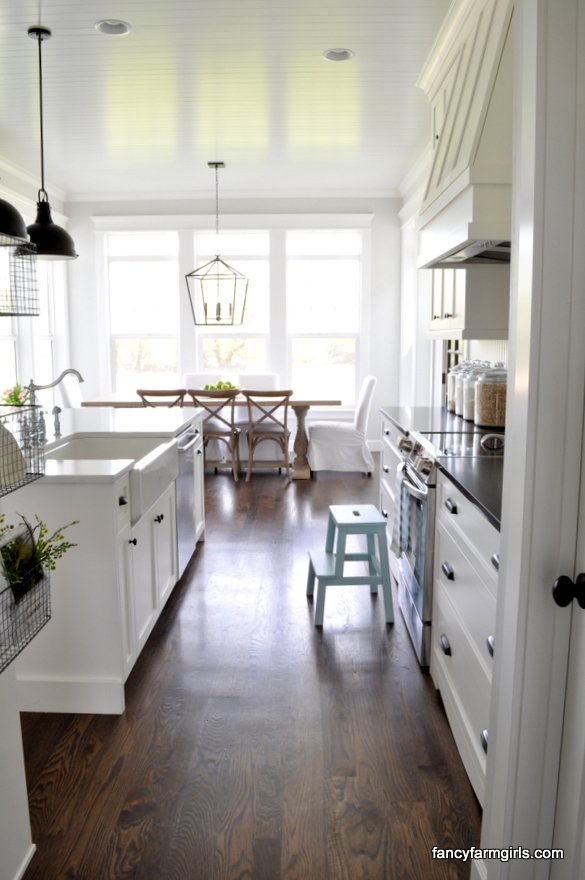 even with her bare windows and minimal decor.
But spring is springing outside and it's just too hard to NOT decorate for spring.
Spring is a great time to bring the outdoors in. Trees and flowers are blooming and green is everywhere.
I dropped off the kids at school and swung by Marg's place where I happily helped myself to her mature trees.
Green branches and a bundle of grocery store tulips and suddenly my kitchen feels in season.
Having an all white kitchen requires just a few hints of color to be able to make a statement.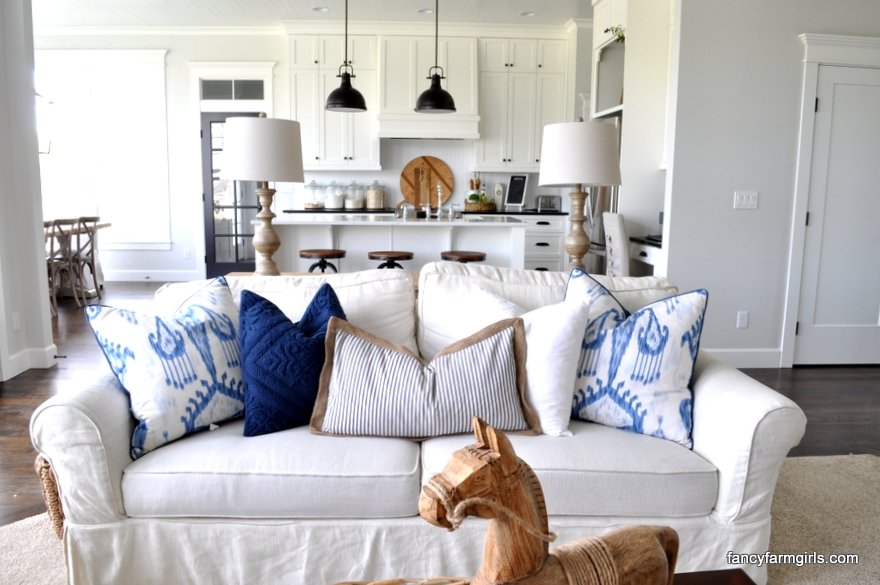 BEFORE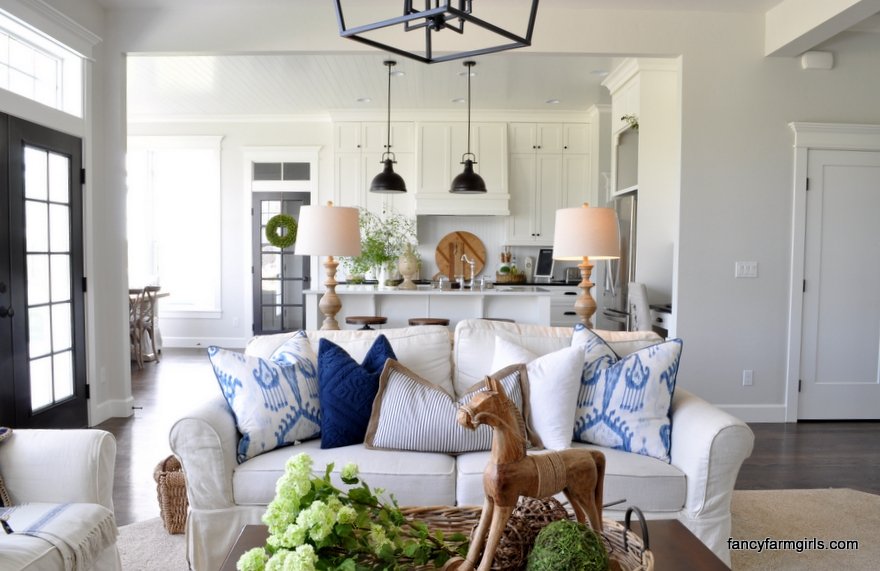 AFTER
Don't the touches of greenery just bring the room to life.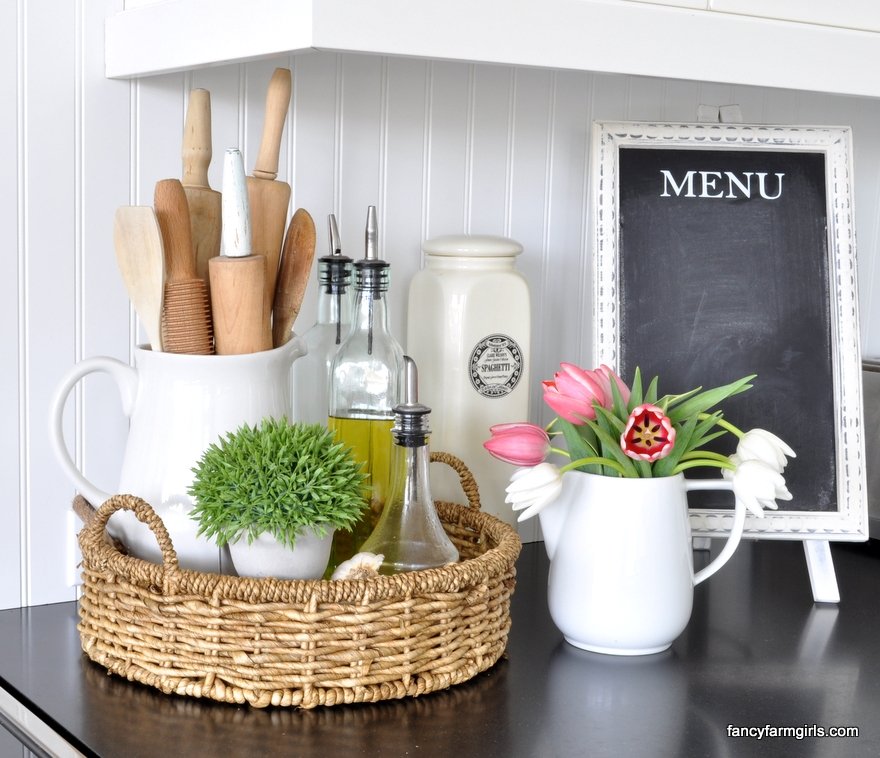 And the menu for tonight? Ya, that's about right. 😉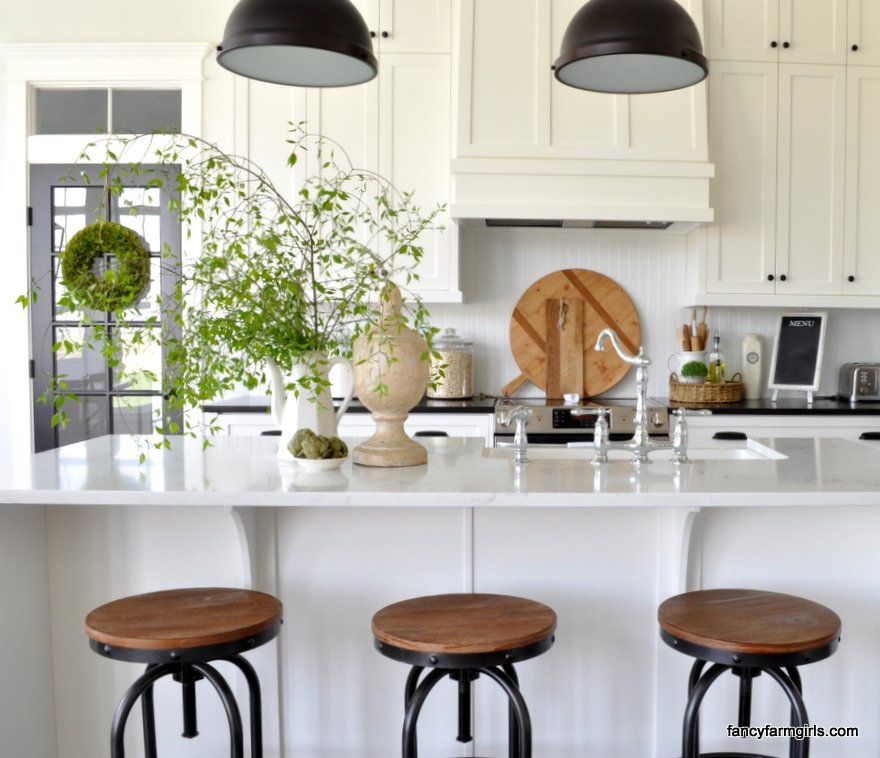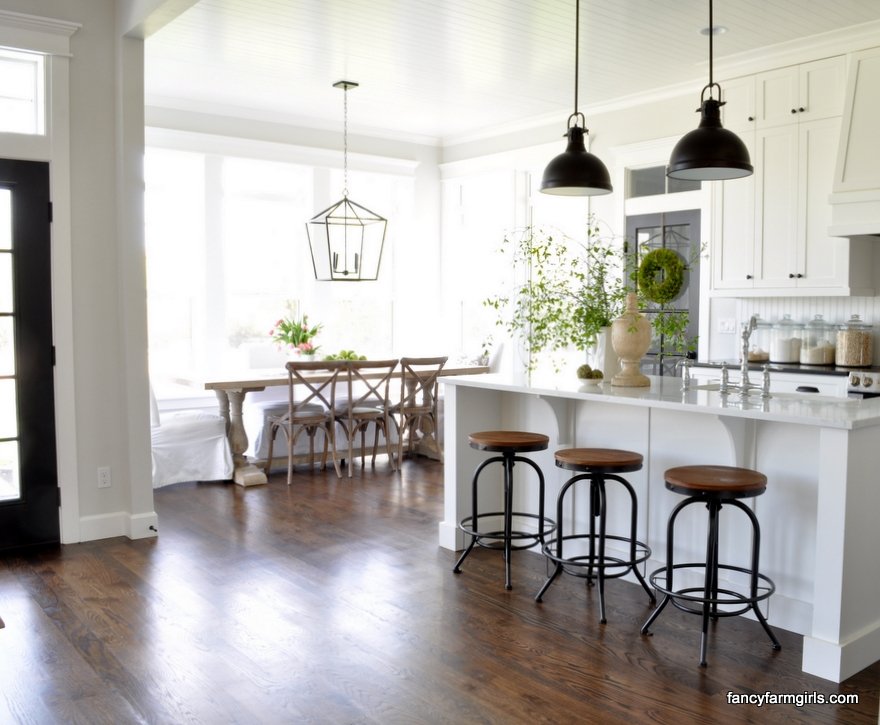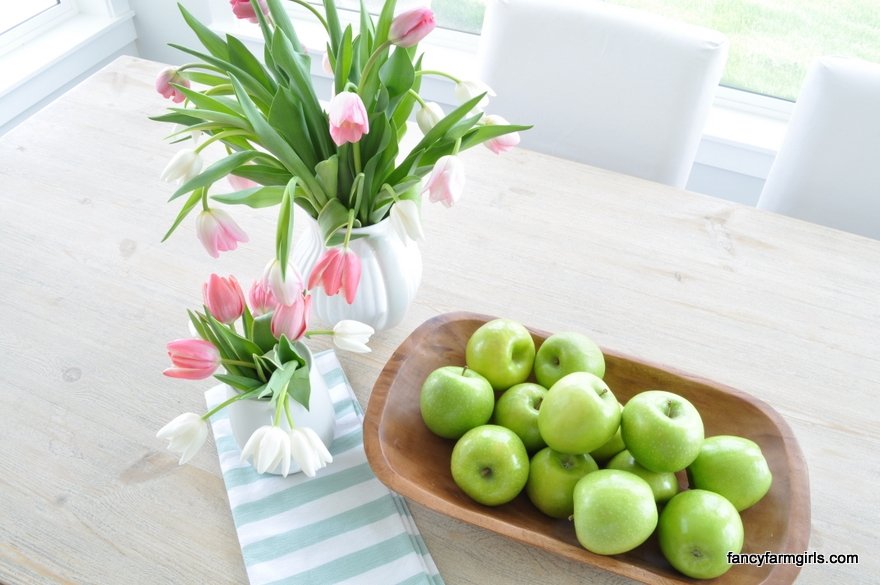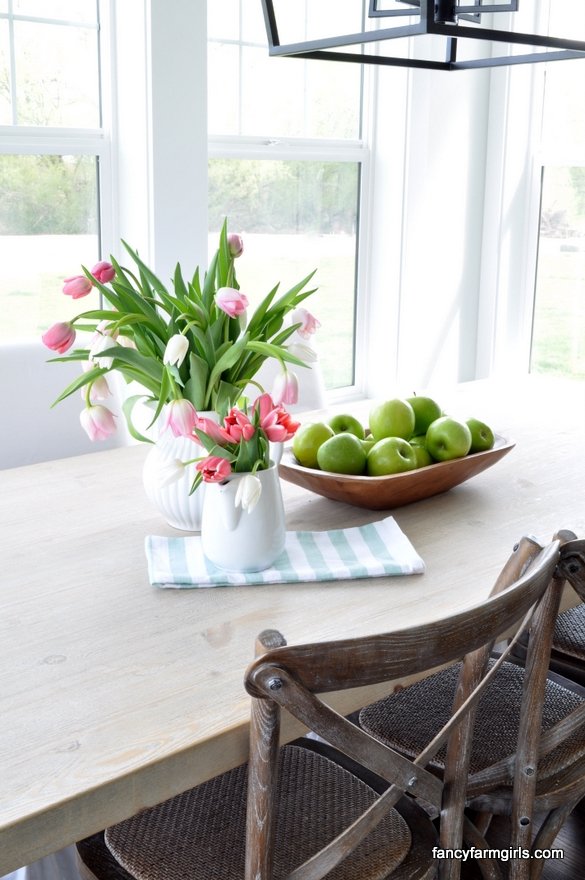 And that penny in the tulip water trick……need to toss one in now. It totally works!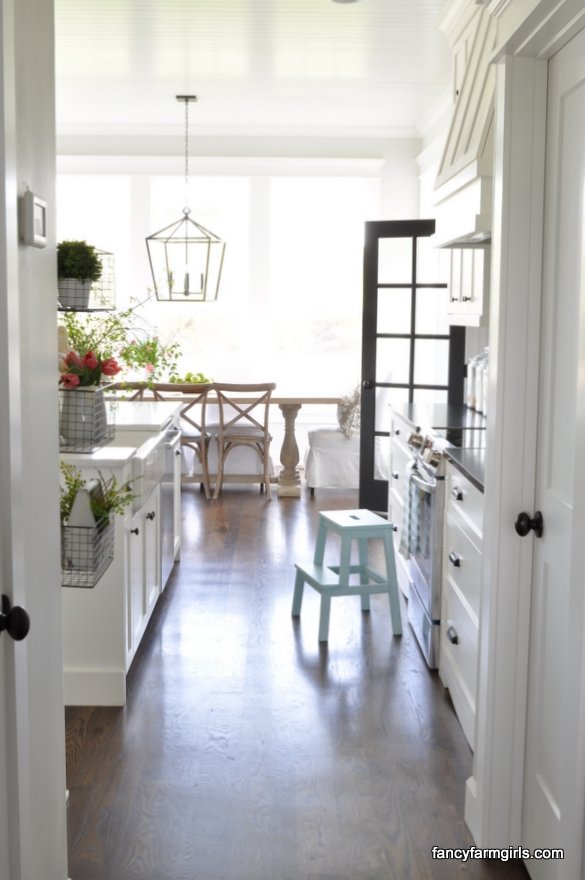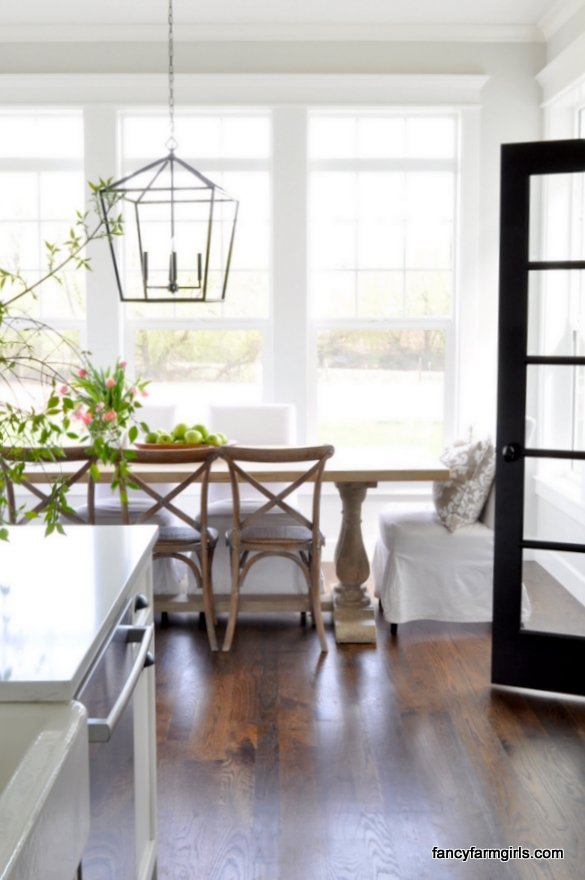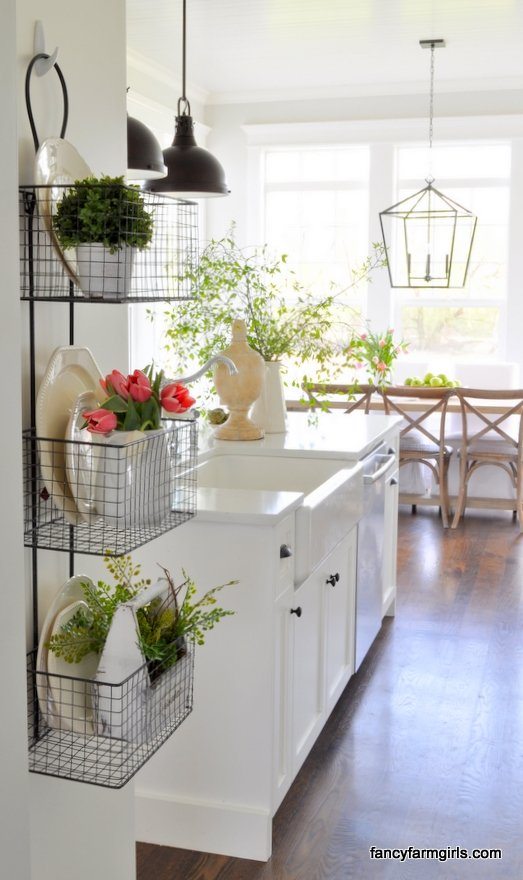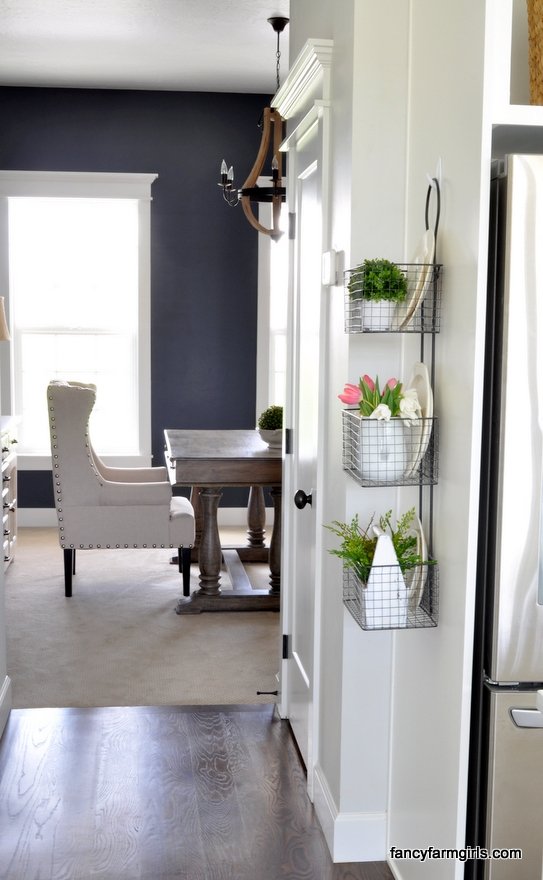 And my favorite view from the kitchen is that one right there!
See our favorite blue HERE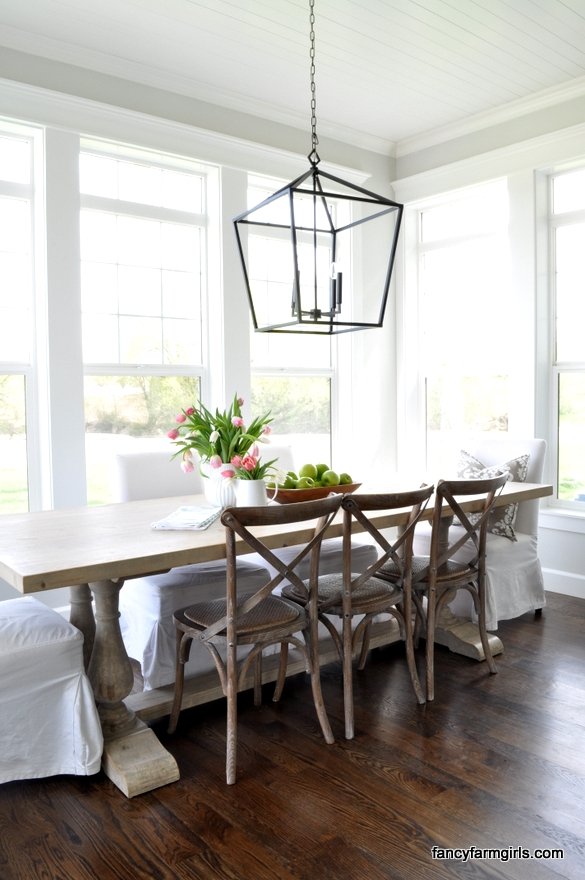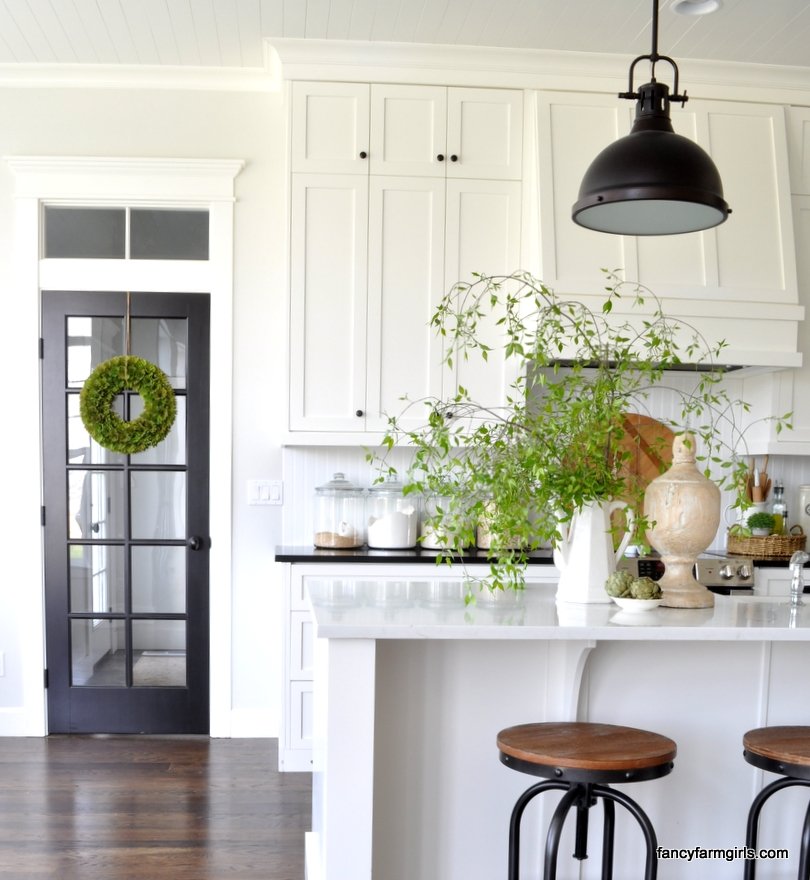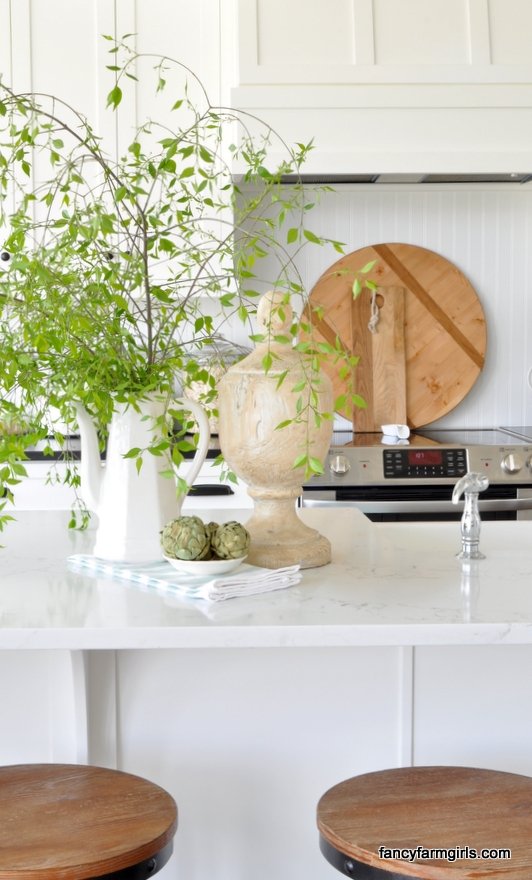 This is no cost decorating and the best part….
toss em when your done and nothings left to store. Saying no to more "stuff" is the goal.
Come see our last years version of spring at the farmhouse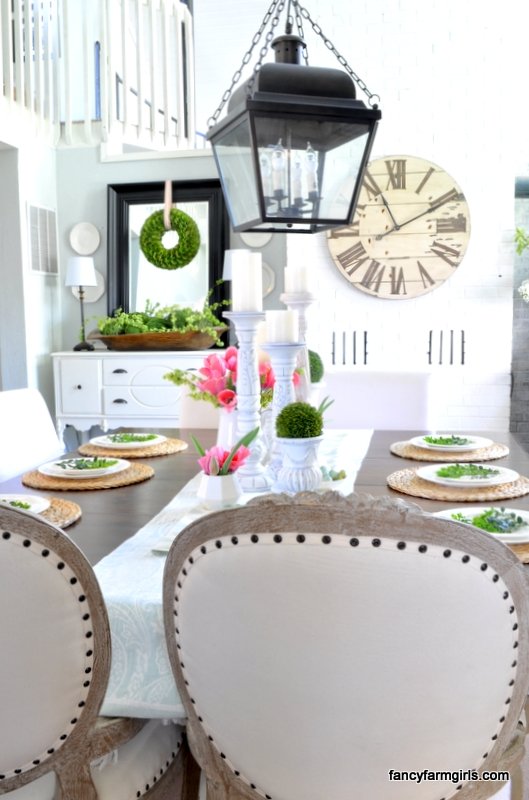 and a FAVORITE spring color
Follow us daily at FANCY FARMGIRLS on Instagram and our blog