Hey guys! Fancy Farmgirls here.
We're stopping by to share a quick 1 hour spray paint makeover.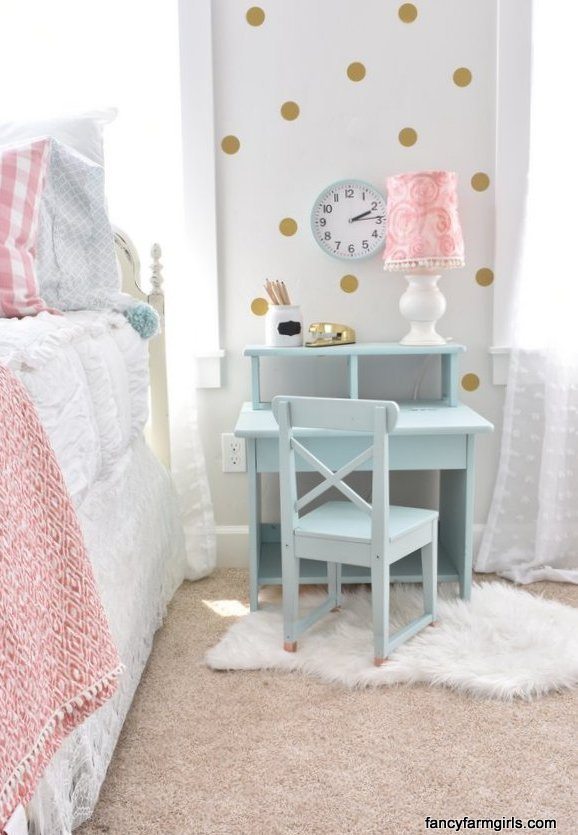 Garage Sale season is starting!
Garage sales are by far our favorite source for scoring a good deal and finding pieces with potential.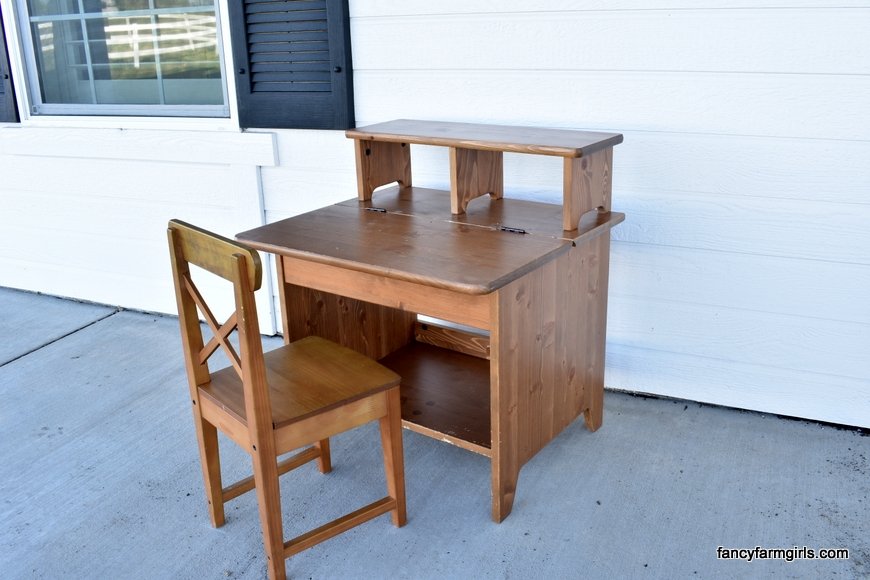 I picked up this childs desk set over the weekend for $15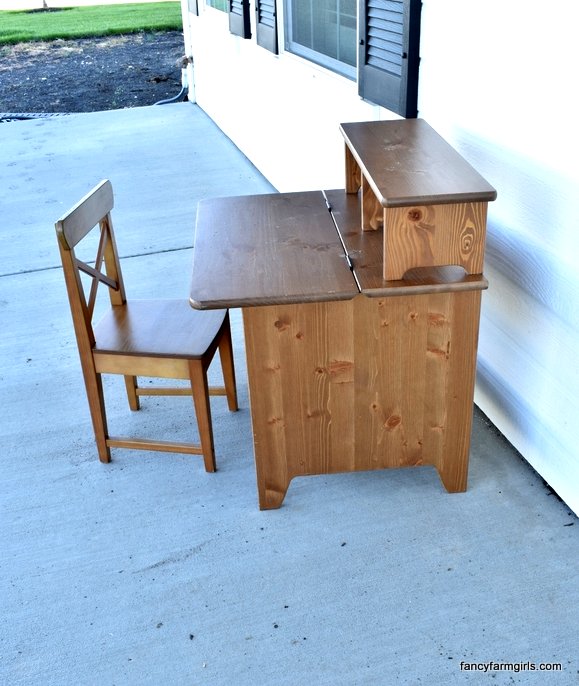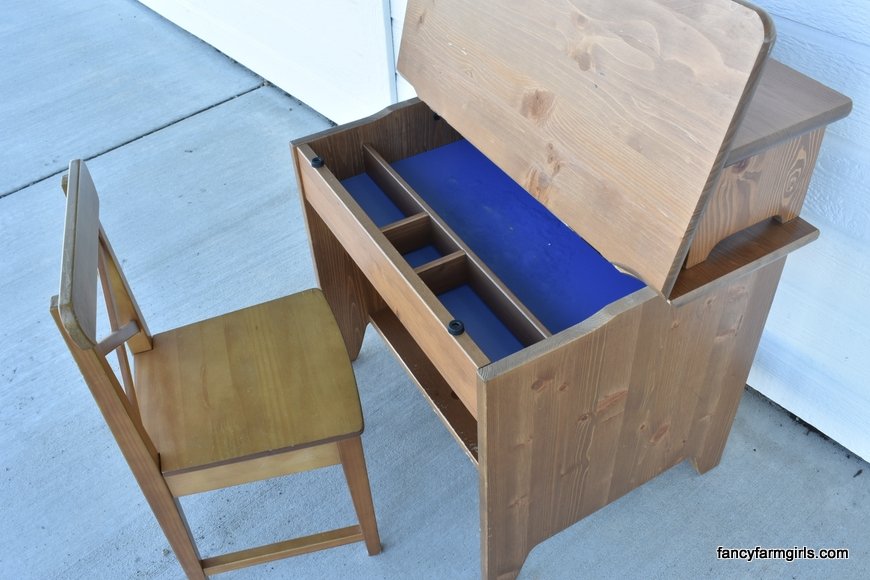 1 hour, and 2 cans of spray paint later…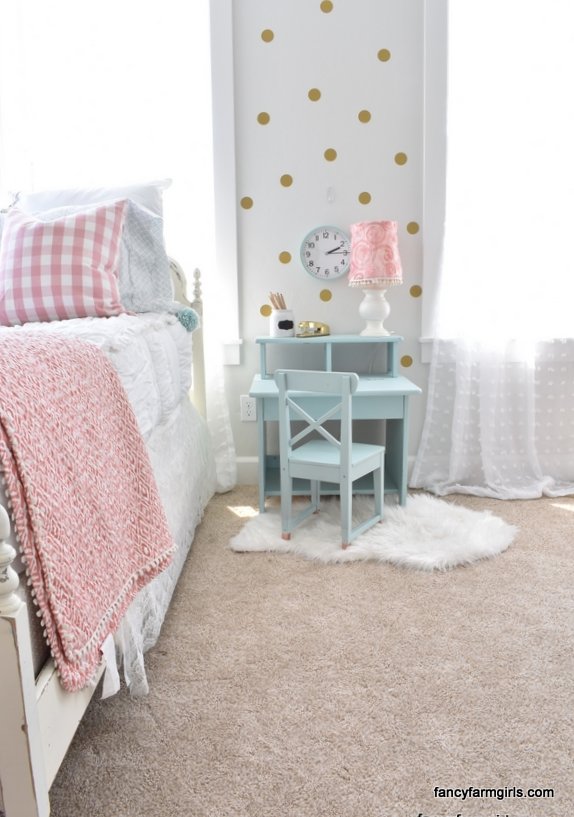 and she fits perfectly into the existing decor.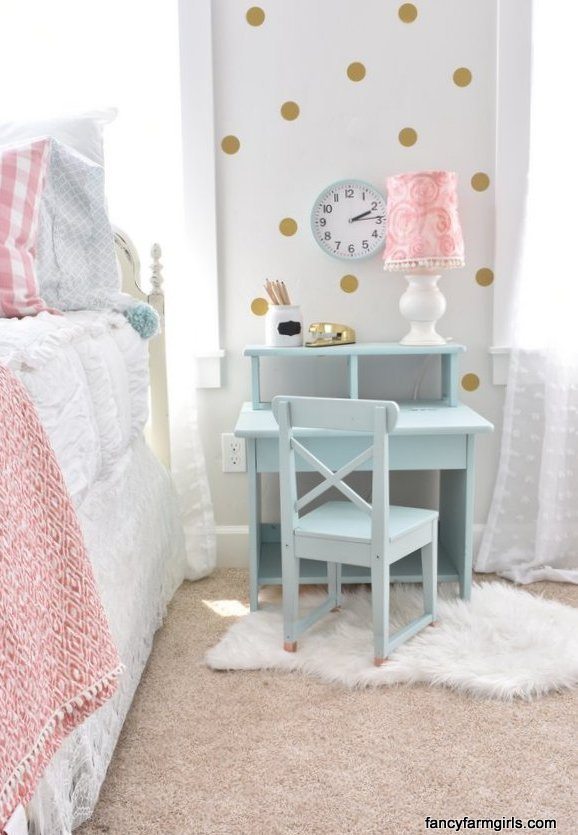 For some added personality,
The chair legs got a copper metallic dipped effect.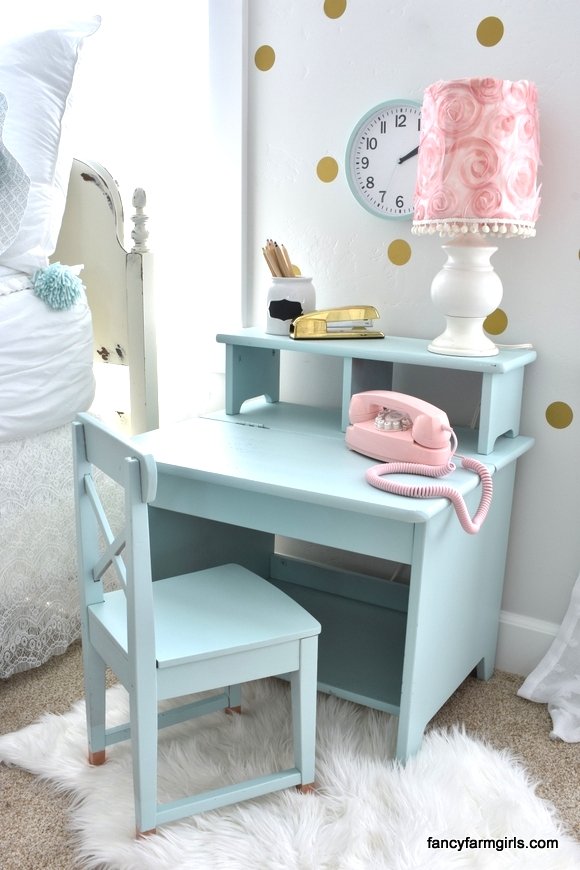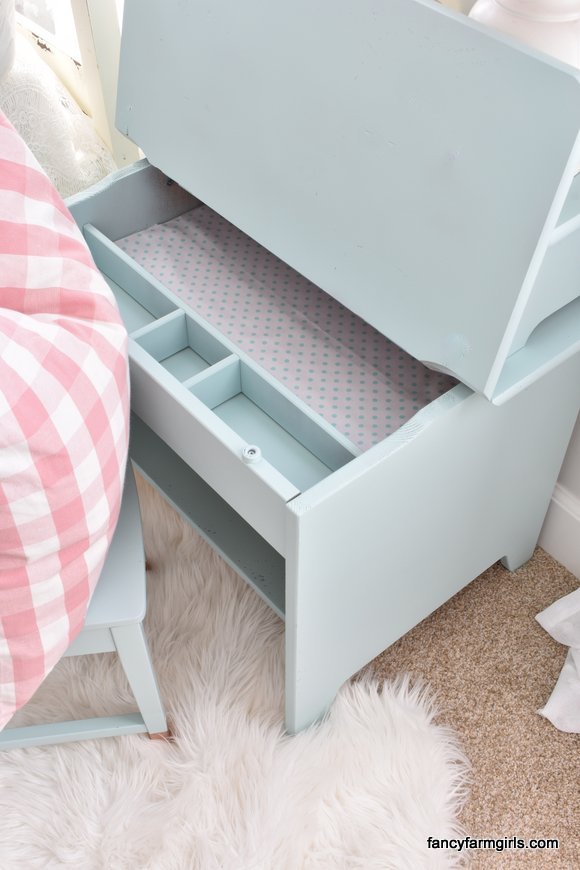 I temporarily lined the inside with a .97 cent Waverly fat quarter fabric piece.
You could Modge Podge it inside for a permanent washable surface.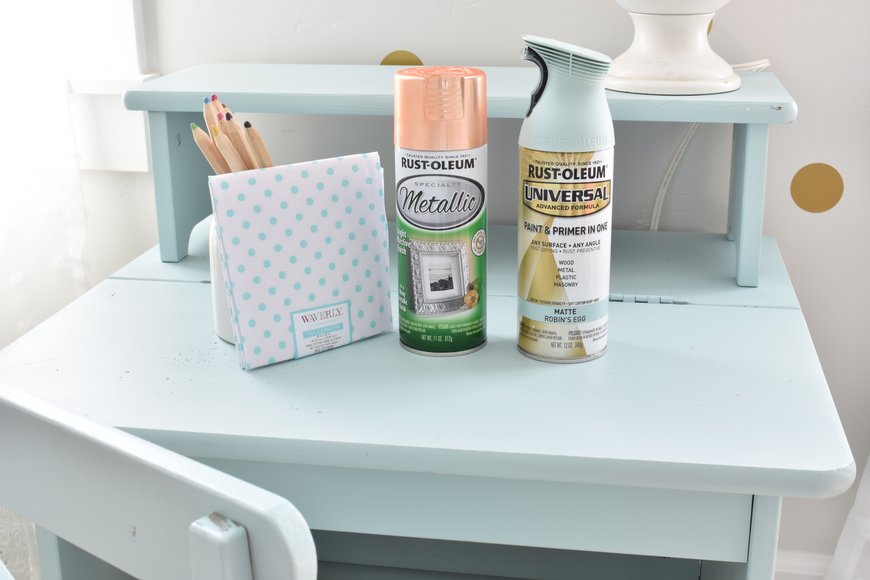 Products used:
Rust-Oleum Matte Robins egg
Rust-Oleum Metallic Copper
.97 cent fat quarter Waverly fabric.
Removable gold vinyl dots sold HERE
For more quick makeovers, visit us at Fancy Farmgirls and see more
one hour makeovers HERE
And go buy some "junk" and turn it into a treasure!