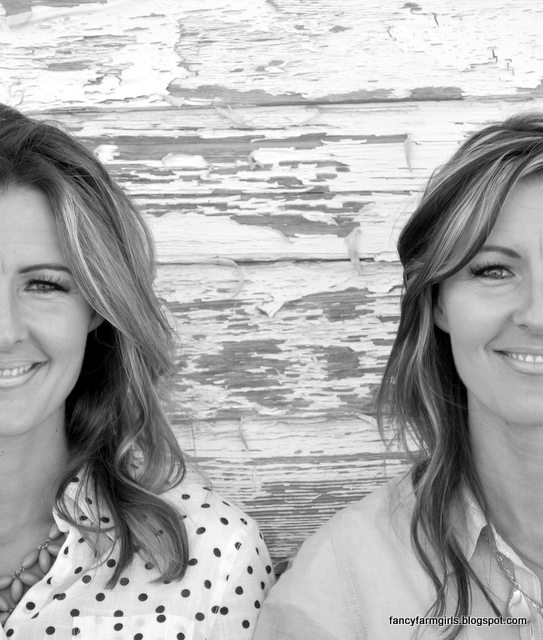 Hi!  We are Marg and Liz, (the twins) and we blog at:
www.fancyfarmgirls.blogspot.com
We love to glam up old furniture!
We scored this bedroom set on Craigslist!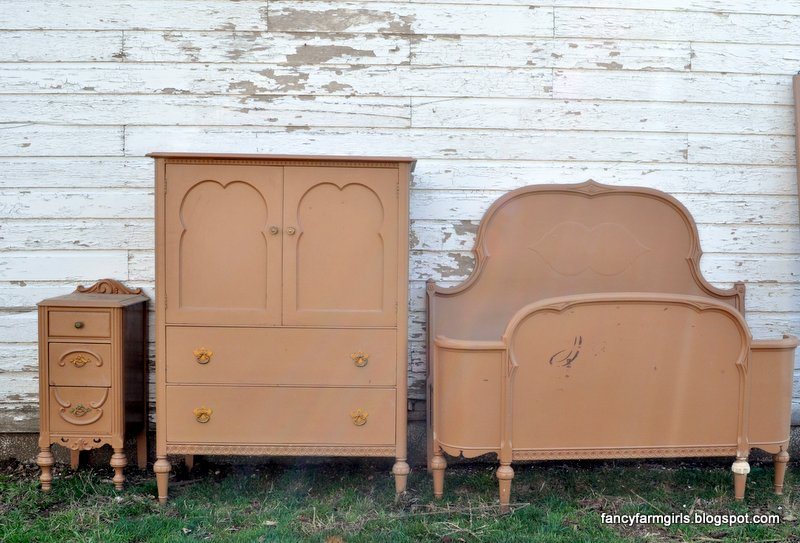 At first glance, boring beige is what this set had going for it.
But we loved the lines of the pieces, the legs, and that curvy footboard!
We wanted it to remain a coordinated set, but not too " matchy matchy".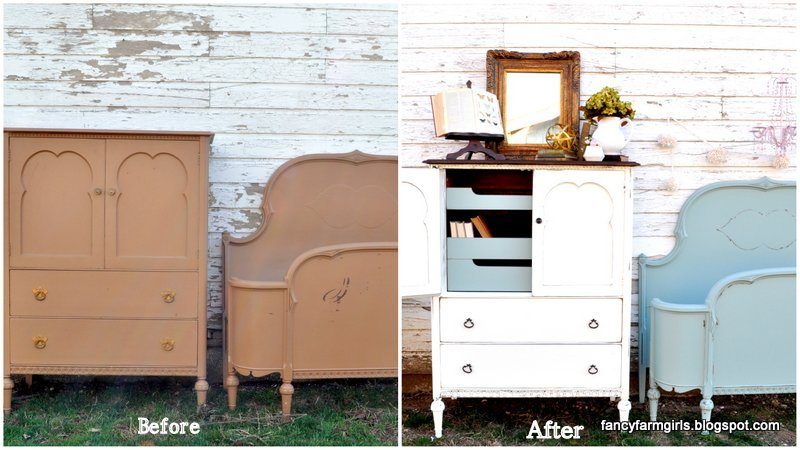 We wanted to stain the tops.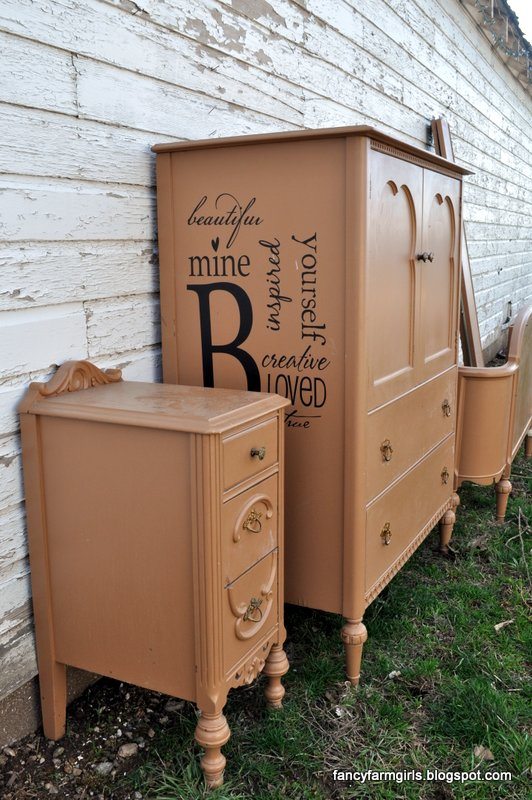 Normally, we would just sand off the paint and stain it, but these pieces had many past lives,
as in, lots of layers of paint!
So, we pulled out the serious stuff!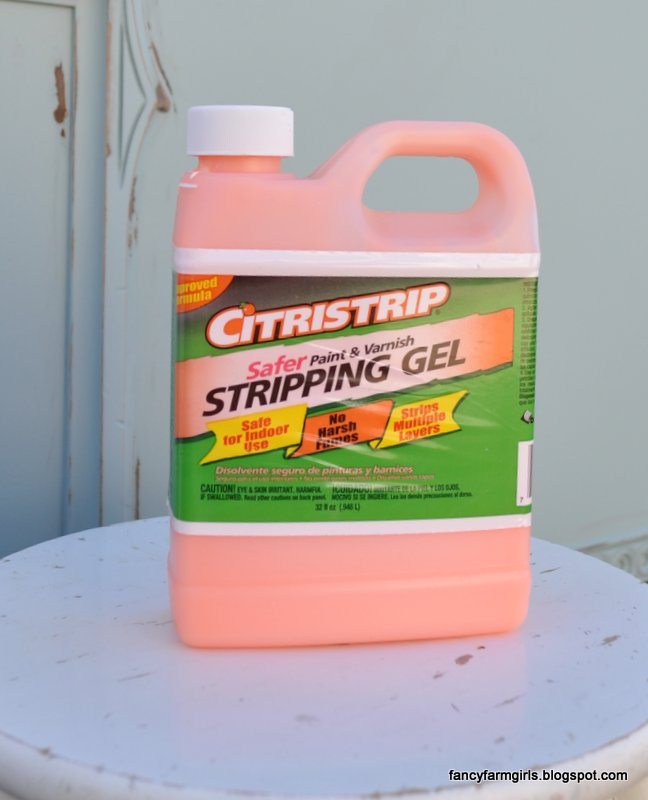 Love that this has zero harsh fumes.
It can be used safely indoors and you don't have to fear for the life of your lungs!
Should be used with temps. between 65-85 degrees.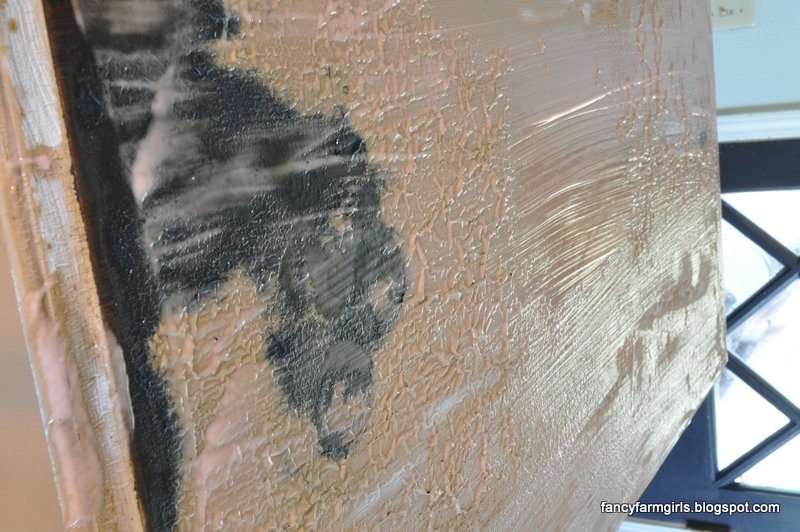 Apply liberally and then let it do its thing!
After 30 minutes.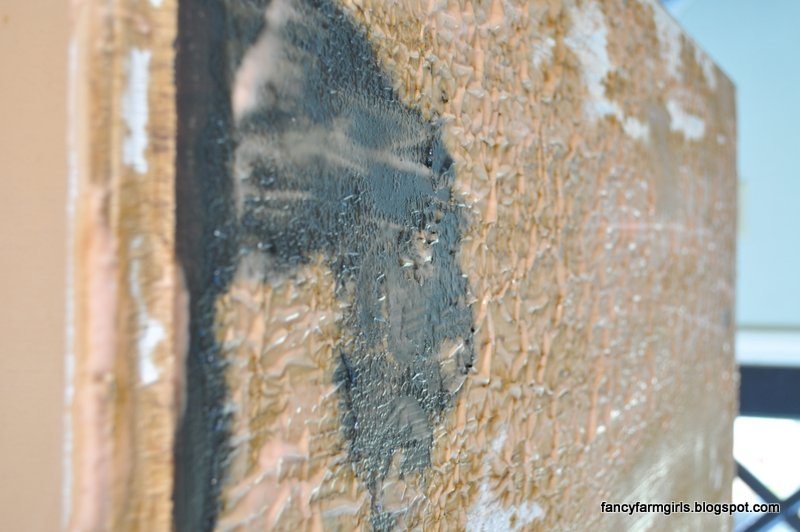 I ran some errands ,
After one hour.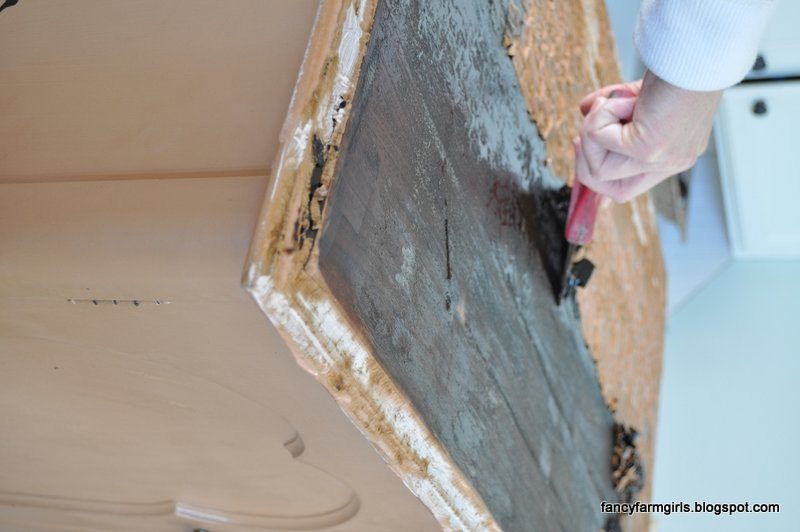 Now for the fun part!
Glides right off!
Smooth as butta!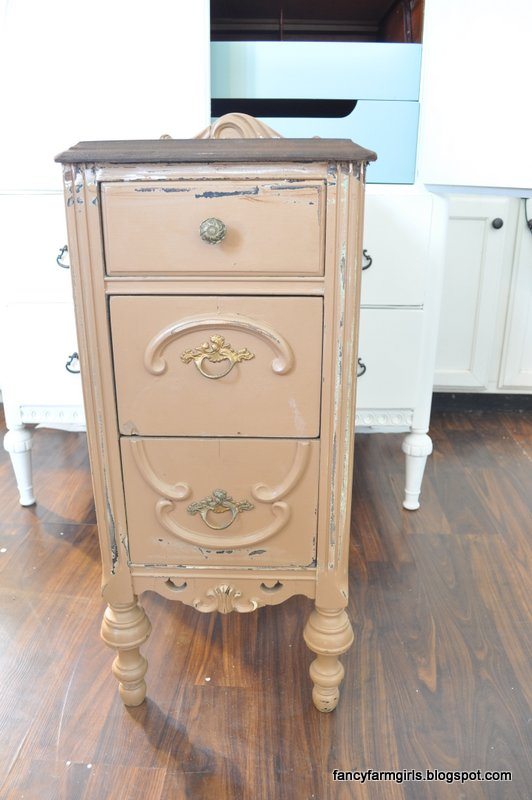 We then followed it up with an all over mild sanding,
focusing more heavily on the damaged areas for a smooth finish.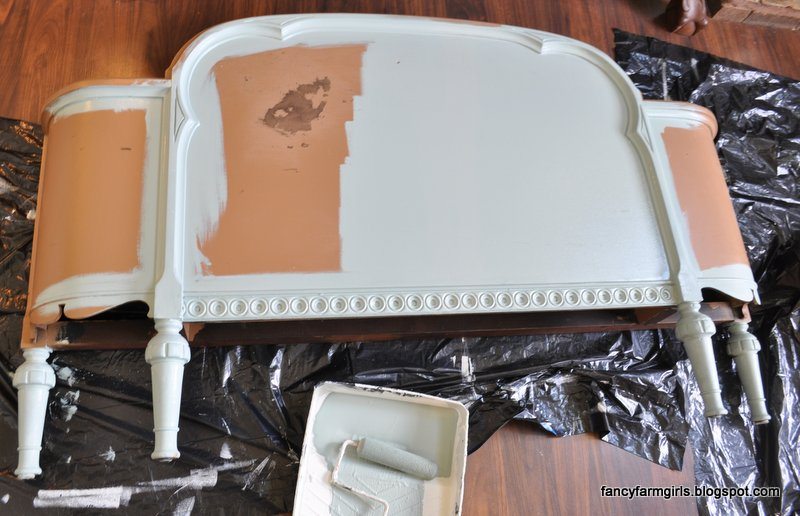 Then start the painting!
Absolutely Love this new paint color!
Sherwin Williams "Halycon Green"
And no, you don't need a fancy paint sprayer or paint room. Trash bags and the kitchen floor work just fine.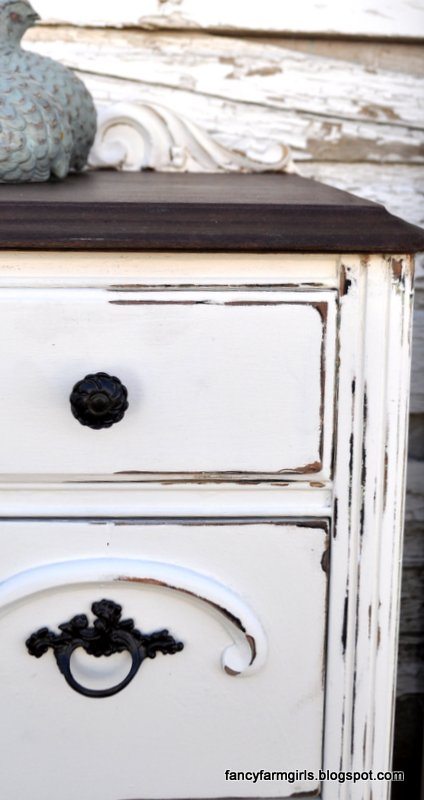 Once we finish painting a piece, there's always the decision,
to distress or not distress?
This shows the piece distressed on the right,
left alone on the left.
My motto:
When in doubt….Distress!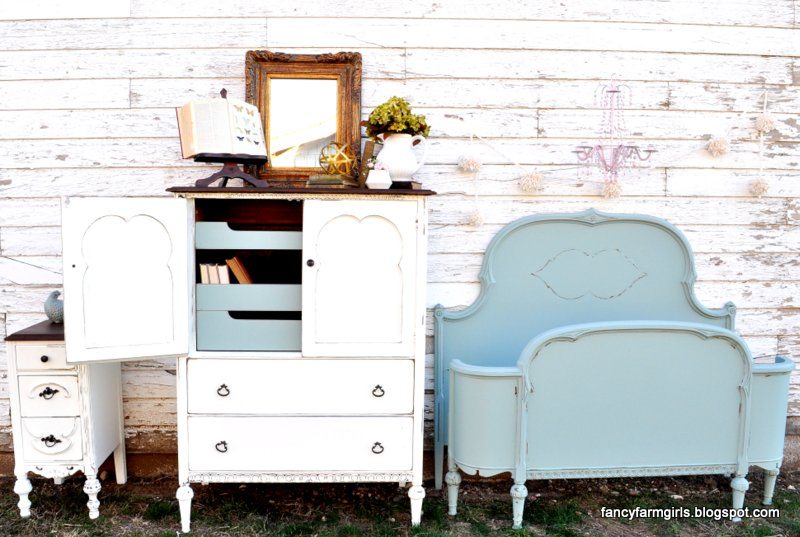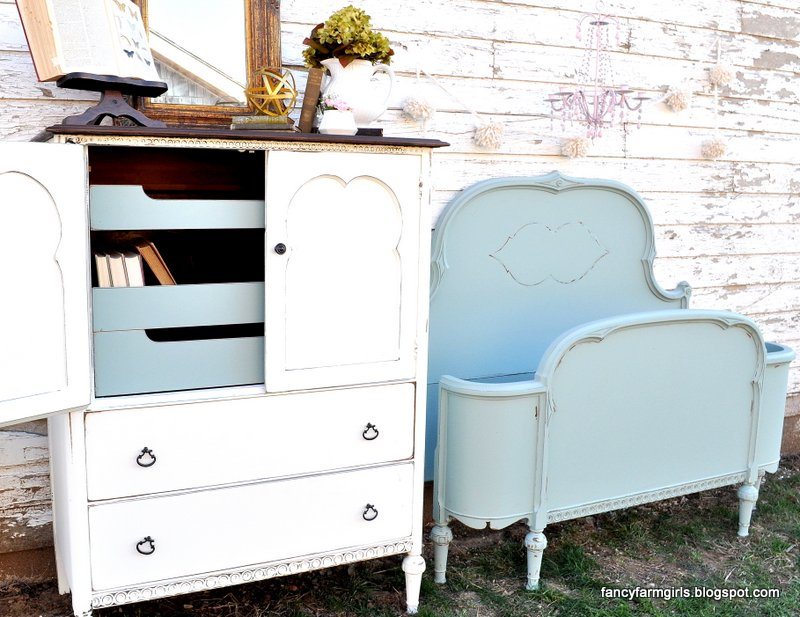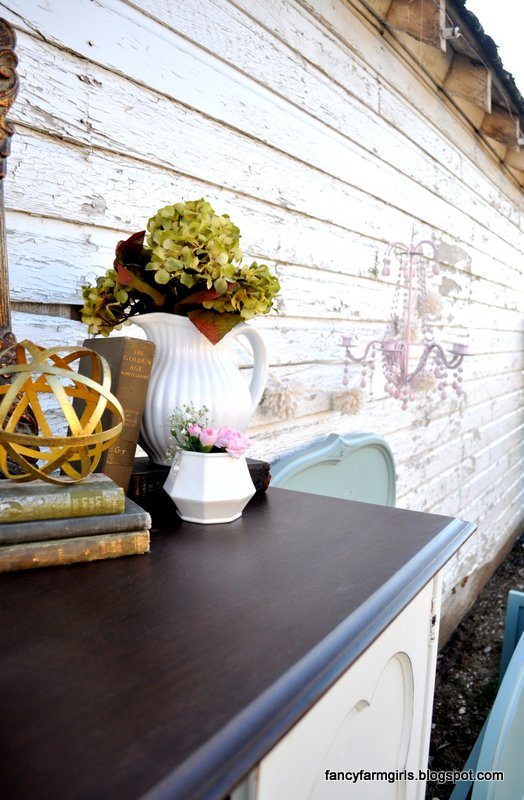 Stain color is:
Varathanes Dark Walnut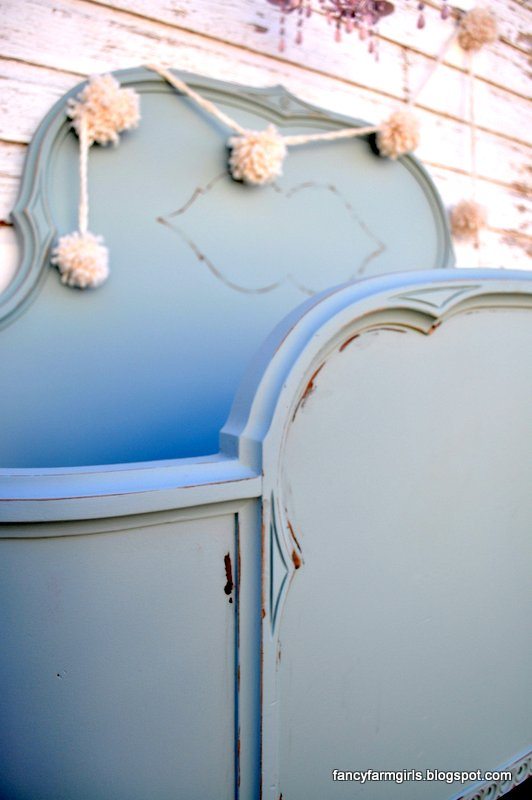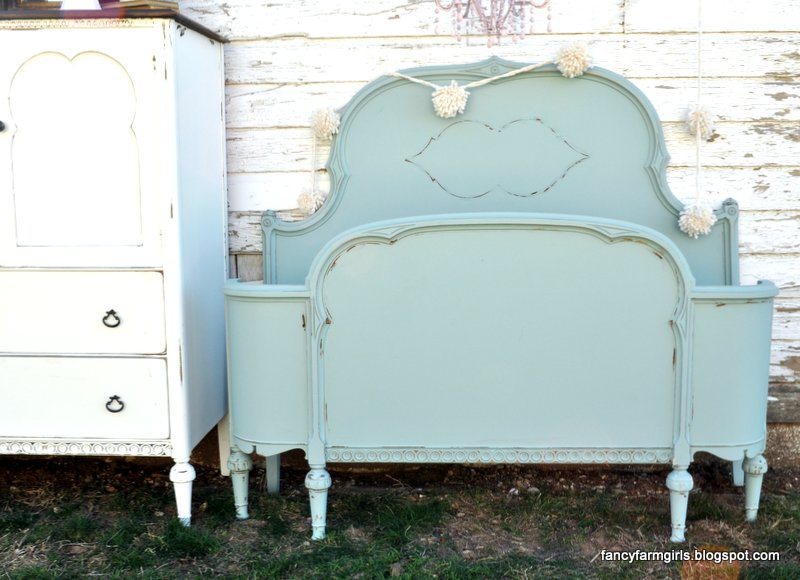 Final:  Before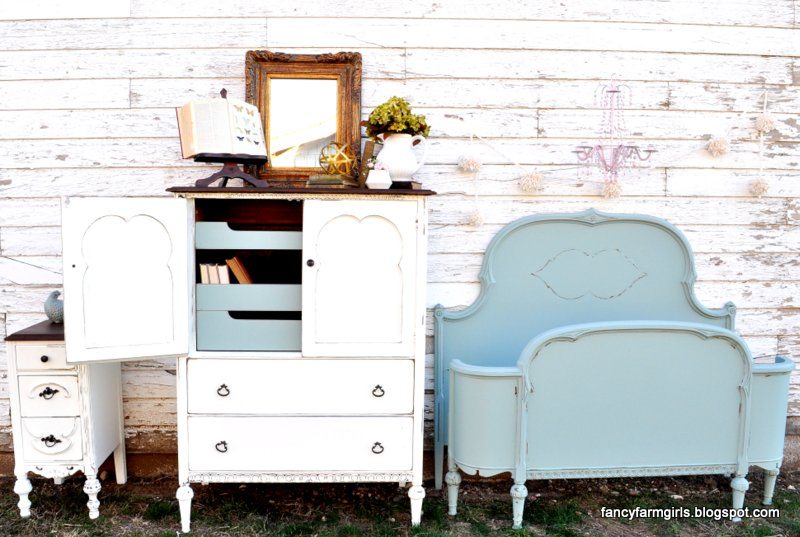 And, After.
That's not the end of this pretty bedroom set makeover,
Originally this bedroom set had another dresser that went with it.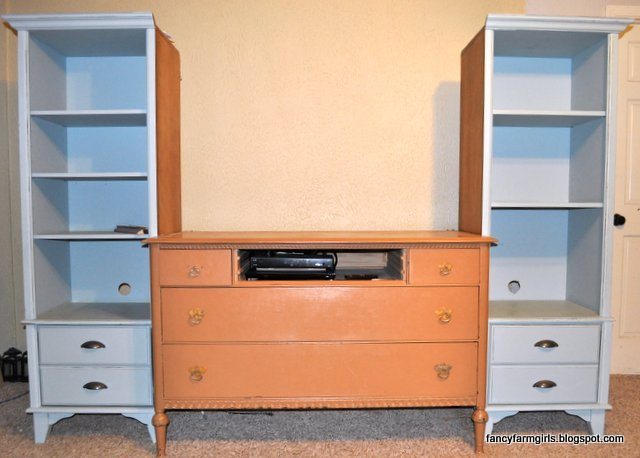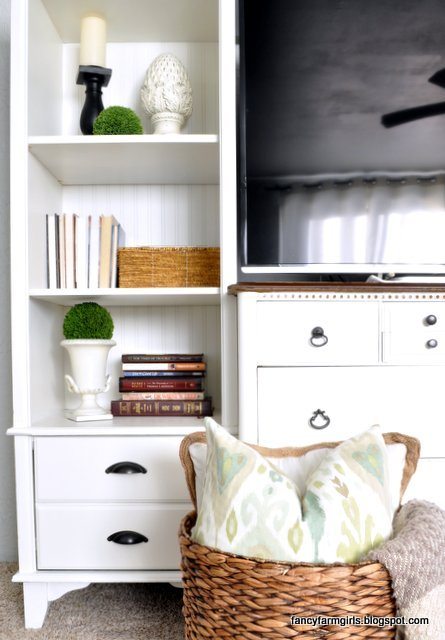 It is now serving it's life as part of an entertainment center that Liz designed and "built"!
Requires zero building skills!
See that fun transformation here
The power of paint!
Works every time! We love it!
Come see how paint transformed our childhood farmhouse entryway!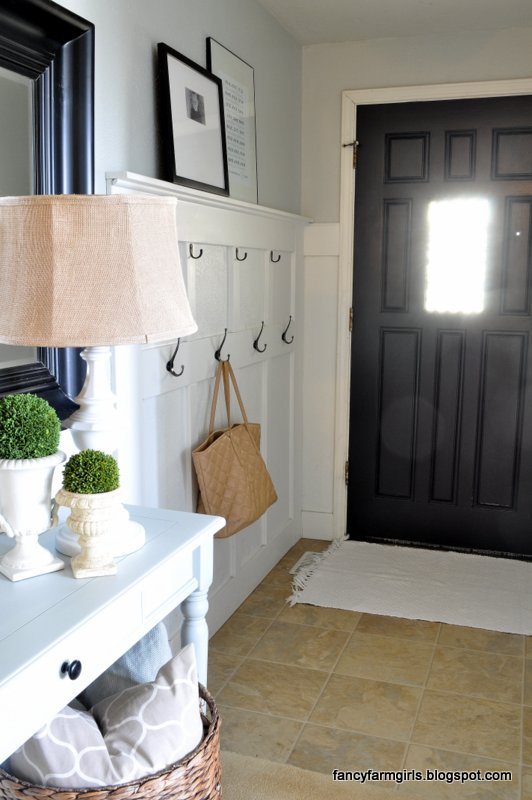 And what's a girl to do when her roof is blowing off?!
Build cedar shingle mirrors of course!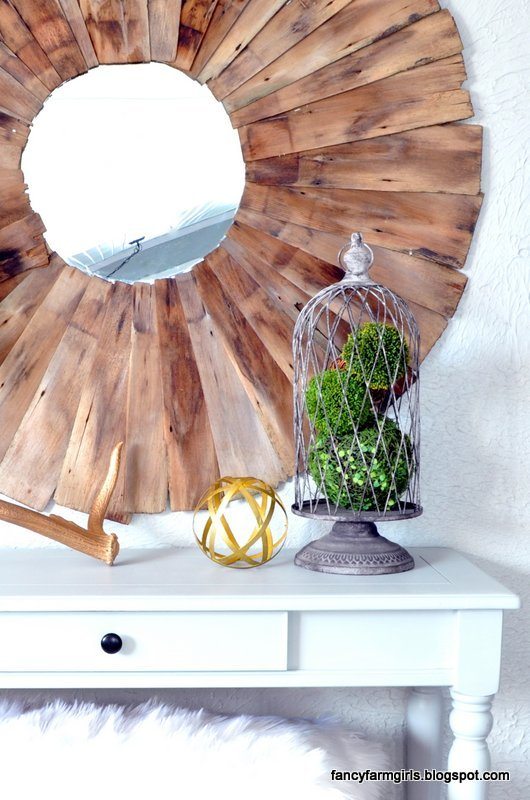 Come see that fun project here
If you want to see more furniture makeovers and our farmhouse transformation (Huge work in progress)
Follow us on Facebook
and
Instagram! FANCYFARMGIRLS