Hey guys! It's Allison again from Two Thirty~Five Designs


Can you believe that we are getting back into the holiday season mode? My kids are already counting down the weeks till Christmas and I can't get over how quickly it is approaching.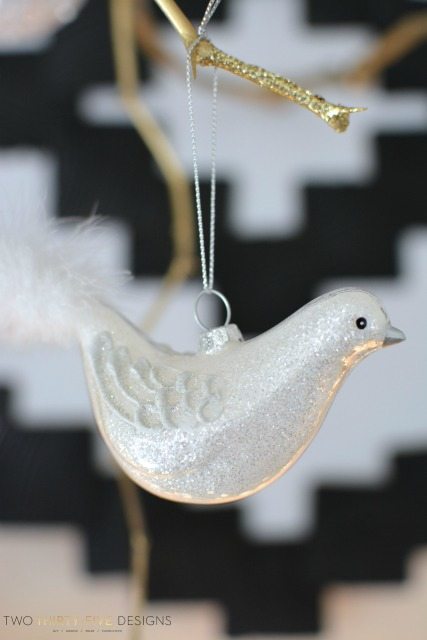 We have a crazy next few months with sports and school activities, so I decided to start tackling some Christmas decor while it was nice outside. We have still been in the 80's and 90's lately and it can be a tad hard to listen to holiday music when you are in shorts and fill flops, but I managed


One thing that I have had my eye on for a while were antlers. I have always loved the idea of hanging ornaments from them, but didn't want to mess on how to hang them with all of the weight, and that price tag. So I decided to make my own.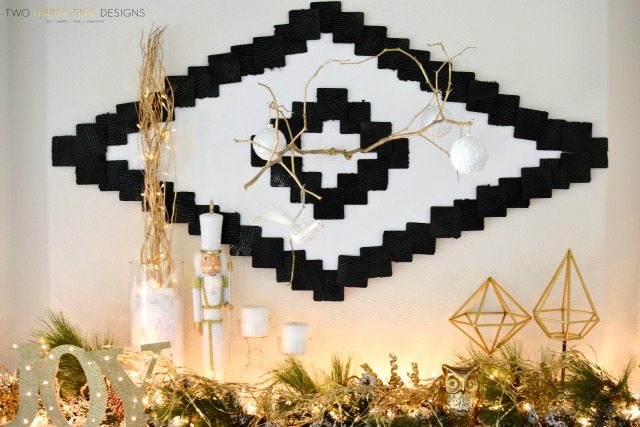 Materials:
Large Twig (either two separate, about the same size, or one that splits into two. I find the latter is easier to attach to a board).
Spray Paint in color of choice.
Mod Podge
Small Artist Brush
Glitter in color of Choice
Clear, Glossy Spray Sealer
E6000
Power Drill
Drill Bit about the same size as the base of the twig
Board to attach your faux antlers to.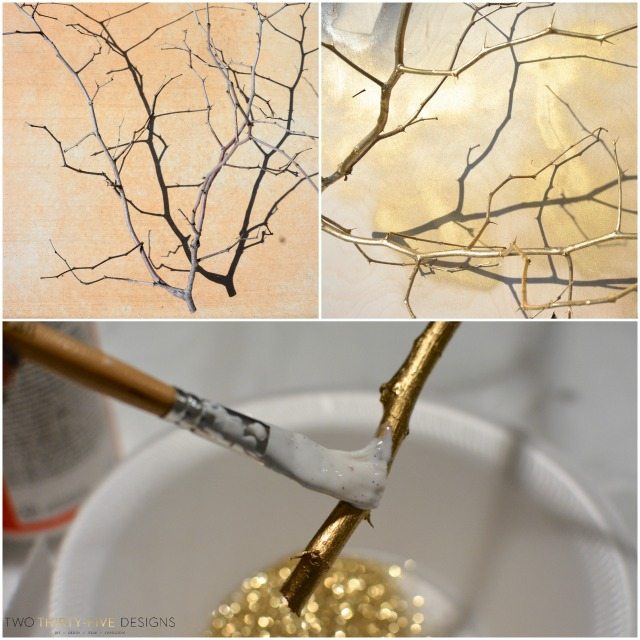 Directions:
Begin with your large twig and cover entire twig well with spray paint. (I started with a very large branch that cut down and I also used in my craft room above my desk. It is better to start large and trim down to size )
After paint is dry, trim down to size needed/wanted.
After excess branches are trimmed, one by one, coat tips in mod podge, then dip in glitter.
After the mod lodge/glitter is dry, coat branch in clear spray sealer and let dry.
Mark on you board exactly where you want your antlers.
Use a drill bit that is super close to the size of your twig (If it is too large, the antlers will not stay in place. You want a super tight fit) and drill a hole in the board.
After you have set your board/base on a flat surface (I placed mine on a cardboard box so the back of the twig could come through), coat the base of the antlers in E6000 and work the twig into place. Support the antlers if needed, and let dry overnight.
The next day, before lifting piece up, check to make sure that the antlers are set.
Pick up your piece and secure it into place!
I am in love with how it all turned out! It's super light weight, only one staple is holding it up, can you believe that??
Are you curious to see what I attached mine to? Head on over to Two Thirty~Five Designs to see my Ikea Mantel Hack!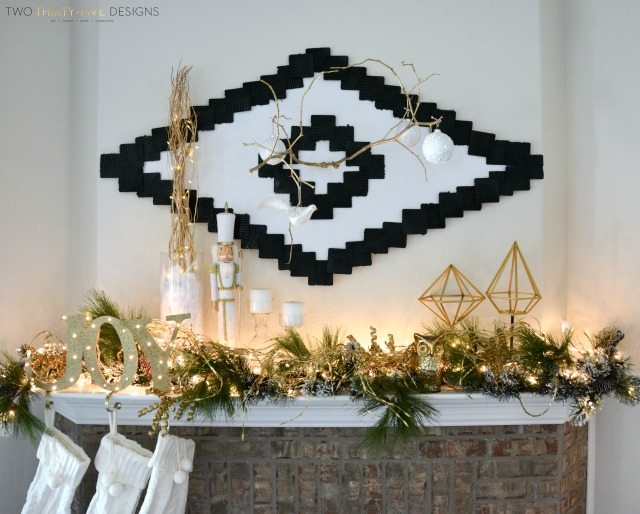 Thanks so much to Brooke and you guys for having me!
Want to keep up with my projects and chat? I'm pretty social, in an internet kind of way, and would love even more to meet you!
Two Thirty~Five Designs // Instagram // Facebook // Pinterest // Google+ // Twitter