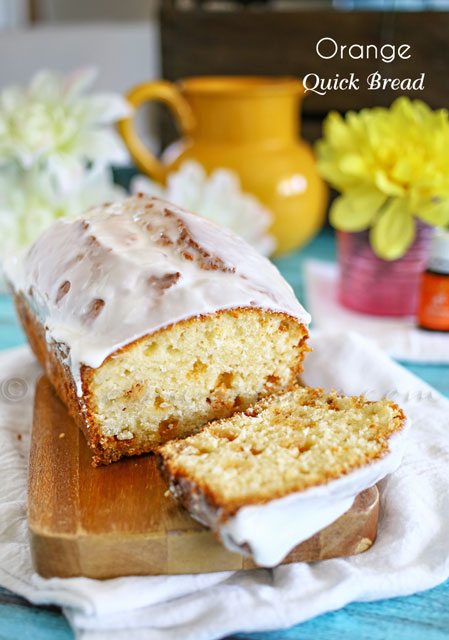 Hi All! It's Gina from Kleinworth & Co. I'm so excited that it's December! This is the best time of year because I love making gifts for people. I find such joy in creating things to give away to those I know will enjoy them. I especially love making goodies to deliver to all the neighbors each year. It's the highlight of my holiday season. One recipe I will definitely be making is this Orange Quick Bread. I really love it because so many people enjoy citrus in the cooler months. It pairs so well with spiced drinks and cranberries. This one always seems to make faces light up with joy. It originally came from grandma's cookbook, so it's been around for a while. But I love taking those old recipes from long ago & giving them new life. It's been a great way to share fond childhood memories with the kids too.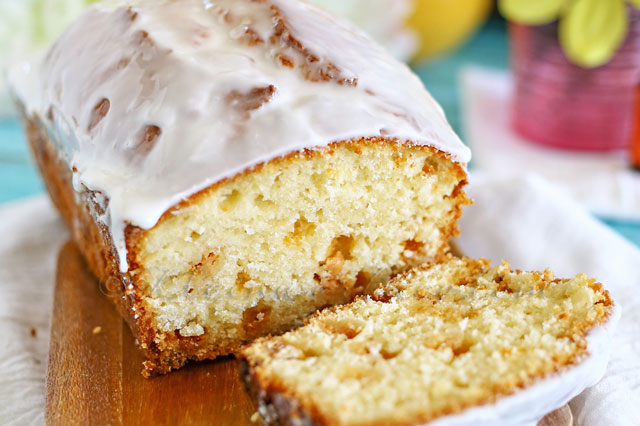 This bread is so wonderfully sweet with that great citrus orange flavor. My family loves having this on the side of their yogurt for breakfast. However, it makes a great dessert with a scoop of vanilla frozen yogurt on top too. It's so versatile like that. I really love quick bread recipes because unlike yeast bread recipes, they require no rise time. That's great when you need to get in & out of the kitchen fast. Quick bread is easy to make, easy to freeze & perfect to serve with just about any meal. Like I said, I like this one for breakfast & dessert. We can't seem to get enough & I'm typically making several loaves for us & many, many more to gift to everyone on our list.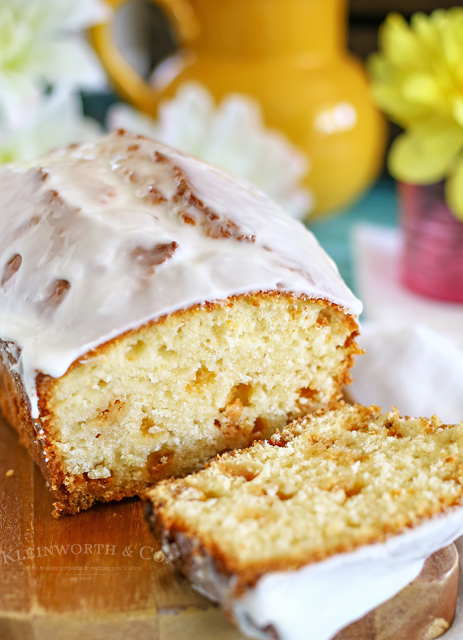 Perfect for gift giving to all your friends! They will love you for it!
Ingredients
1-1/2 cups all-purpose flour
1 tsp baking powder
1/2 tsp salt
2 eggs
1 cup milk
1/2 cup vegetable oil
1 cup granulated sugar
1/2 cup white chocolate chips
1 tsp vanilla
1/2 tsp orange extract

Glaze

1 cup confectioners sugar
1 tbsp milk
1/8 tsp orange extract
Instructions
Preheat oven to 350
Spray loaf pan with cooking spray & set aside
Combine flour, salt, sugar, baking powder in mixer bowl
Add in eggs, milk, oil, vanilla & extract & mix to combine
Fold in white chocolate chips
Transfer to prepared pan
Bake 35-40 minutes - watching closely in the last 5 minutes or so as ovens vary.
Remove when toothpick test in the center is clean
Cool on wire rack completely before adding glaze

Prepare Glaze

Whisk all ingredients together & pour over bread
Enjoy!
http://www.allthingsthrifty.com/2016/12/orange-quick-bread.html
Thank you so much for spending some time with me today. See you next time!
Looking for more of our latest holiday ideas?