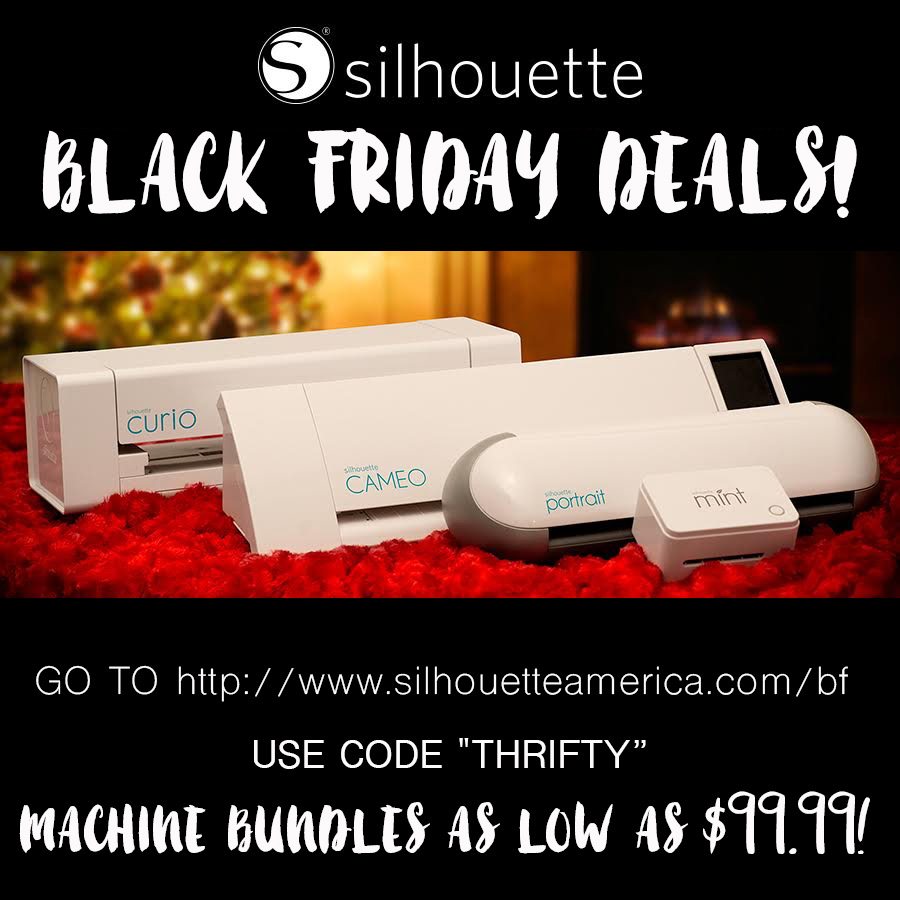 I recently wrote two posts that compared Cricut and Silhouette that were COMPLETELY unsponsored. If you want to read those posts, check them out HERE and HERE. The posts dissect each machine and tell the pros and cons to both. Both posts go into major detail about this, but I have come to the conclusion that Silhouette Machines are better for me. It took me a year to come to that conclusion. I use the print and cut option A TON, and Cricut Explore machines just don't have that capability mastered at this time, and I also cut longer than 24 inches a lot. Cricut Explore cannot do that.
So….if you want to buy a Silhouette, I would suggest to do it now. I have NEVER seen Silhouette machines THIS CHEAP!! This is the BIGGEST sale in Silhouette history. I'll try to stop talking in all caps now.
xoxo.
Use code THRIFTY at checkout to get the deals.


Here are the details:
– Machine bundles as low as $99.00 including
*Silhouette Mint $99.00
*Portrait & Mint $189.99
*CAMEO $199.99
*CAMEO & Portrait $289.99
– Free Shipping on order over $50.00
-40% off almost everything in the Silhouette America store
-20% off Silhouette Design Store Subscriptions
-Lots more bundles featured on the site!

Go to: http://www.silhouetteamerica.com/bf to get the deal! Share this post with someone who would love this deal!

xoxo,

Brooke

Have a Happy Thanksgiving!

P.S. Here are two projects I used my Silhouette CAMEO to make THIS week:

I helped make T-shirts for my Bunko group with heat T-shirt transfer!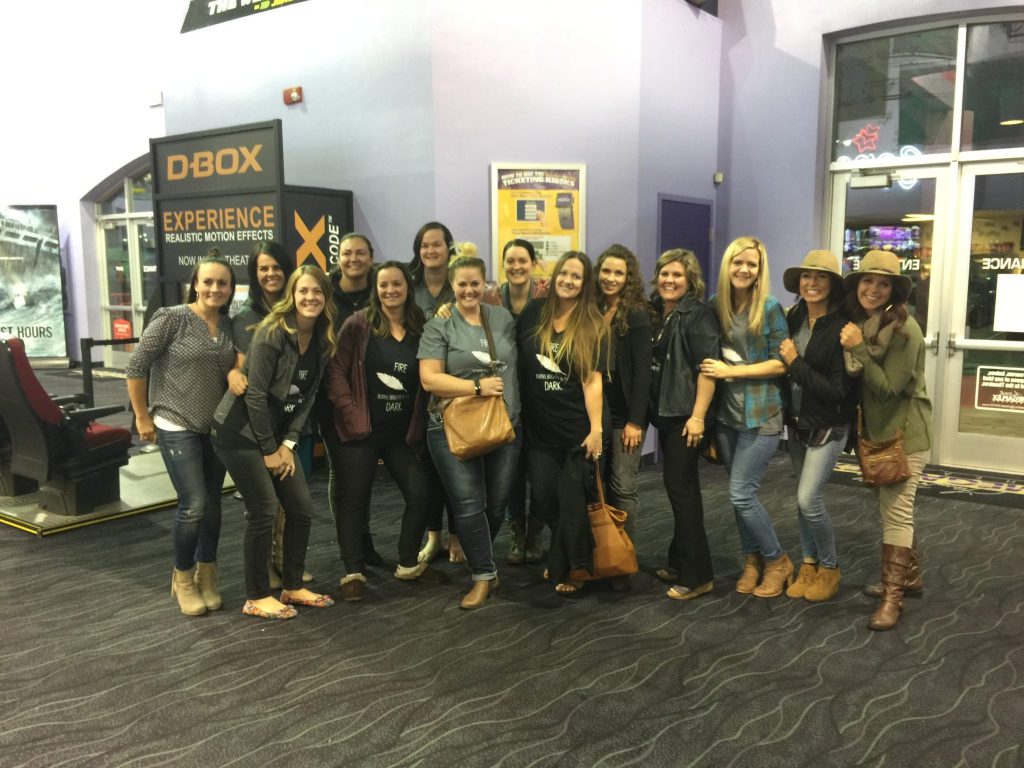 I made this darling turkey for my husband to use for his primary calling. Turkey Tom can't find his feathers! We hid the feathers all over the primary room (under chairs, on the ceiling, under the garbage can…etc.) He called on a child at a time to find a feather and each feather had a song on the back.